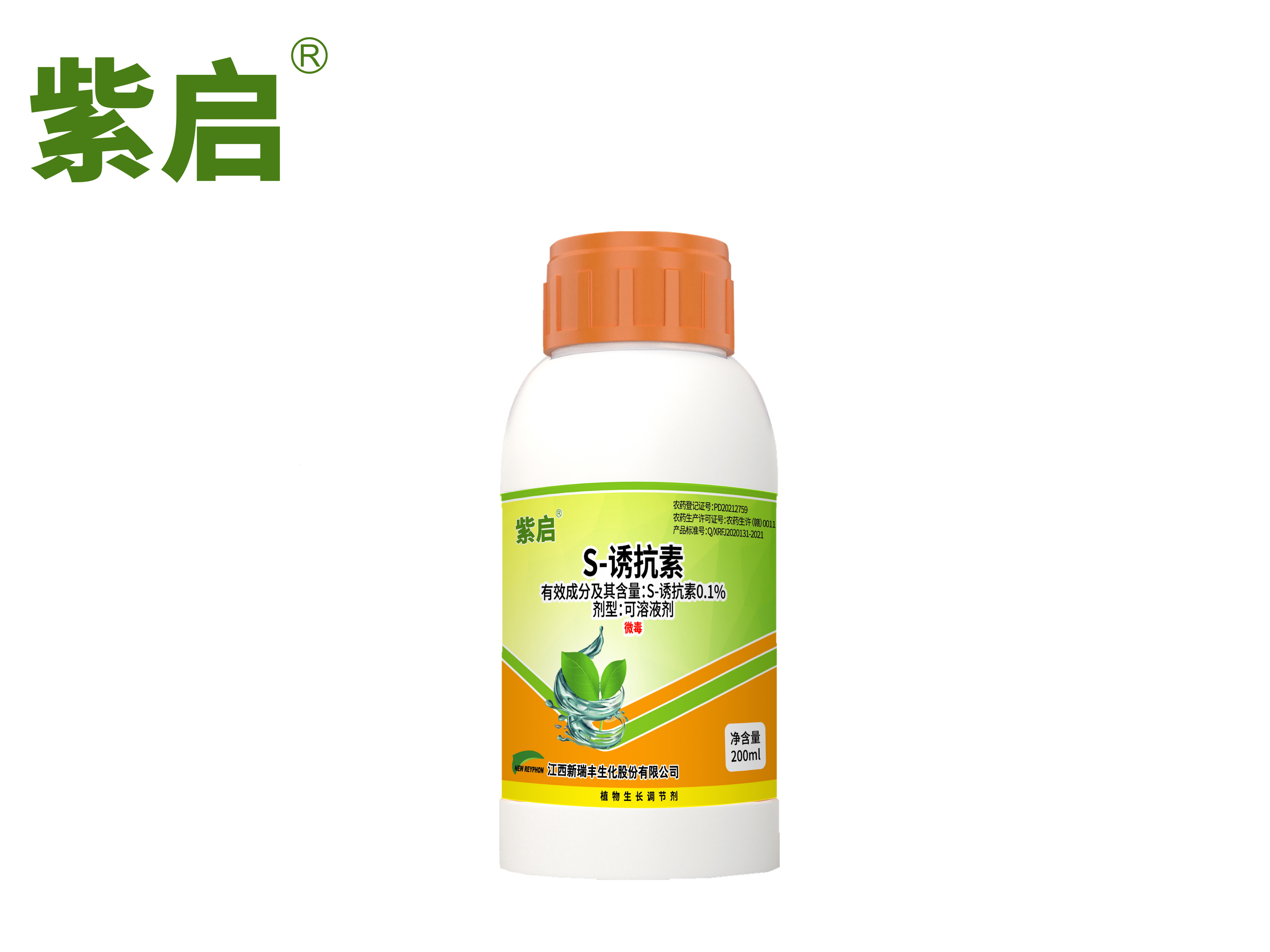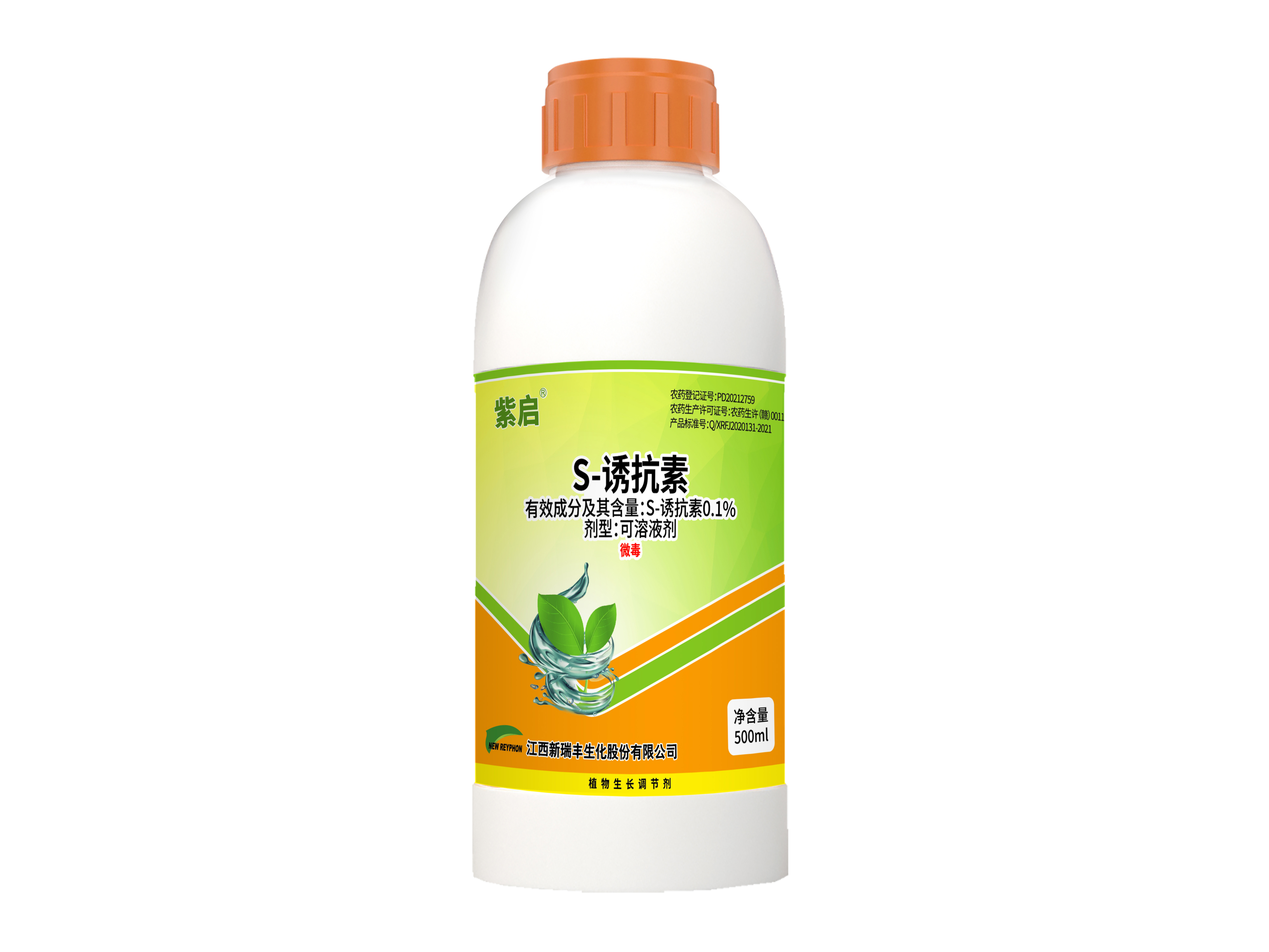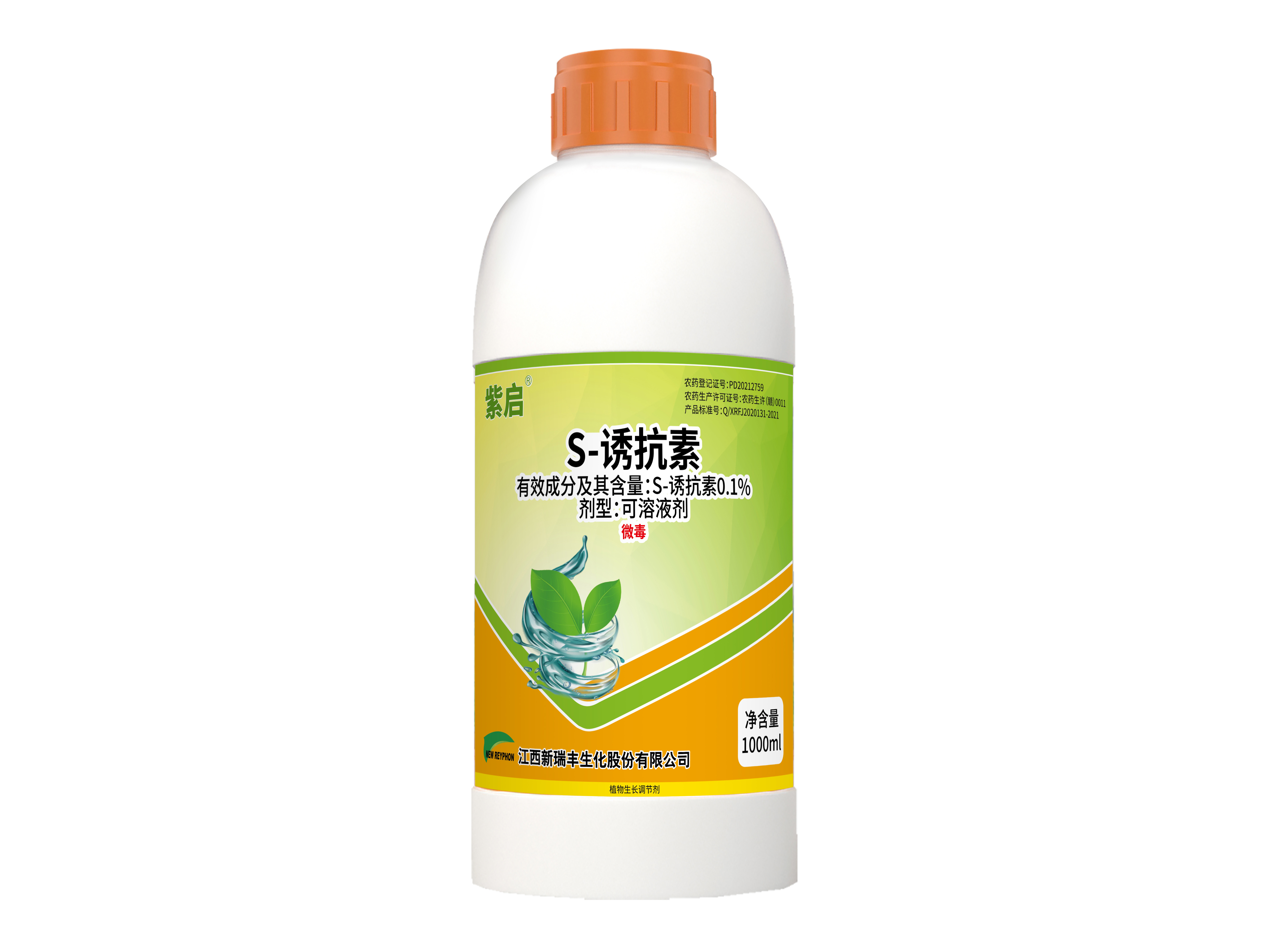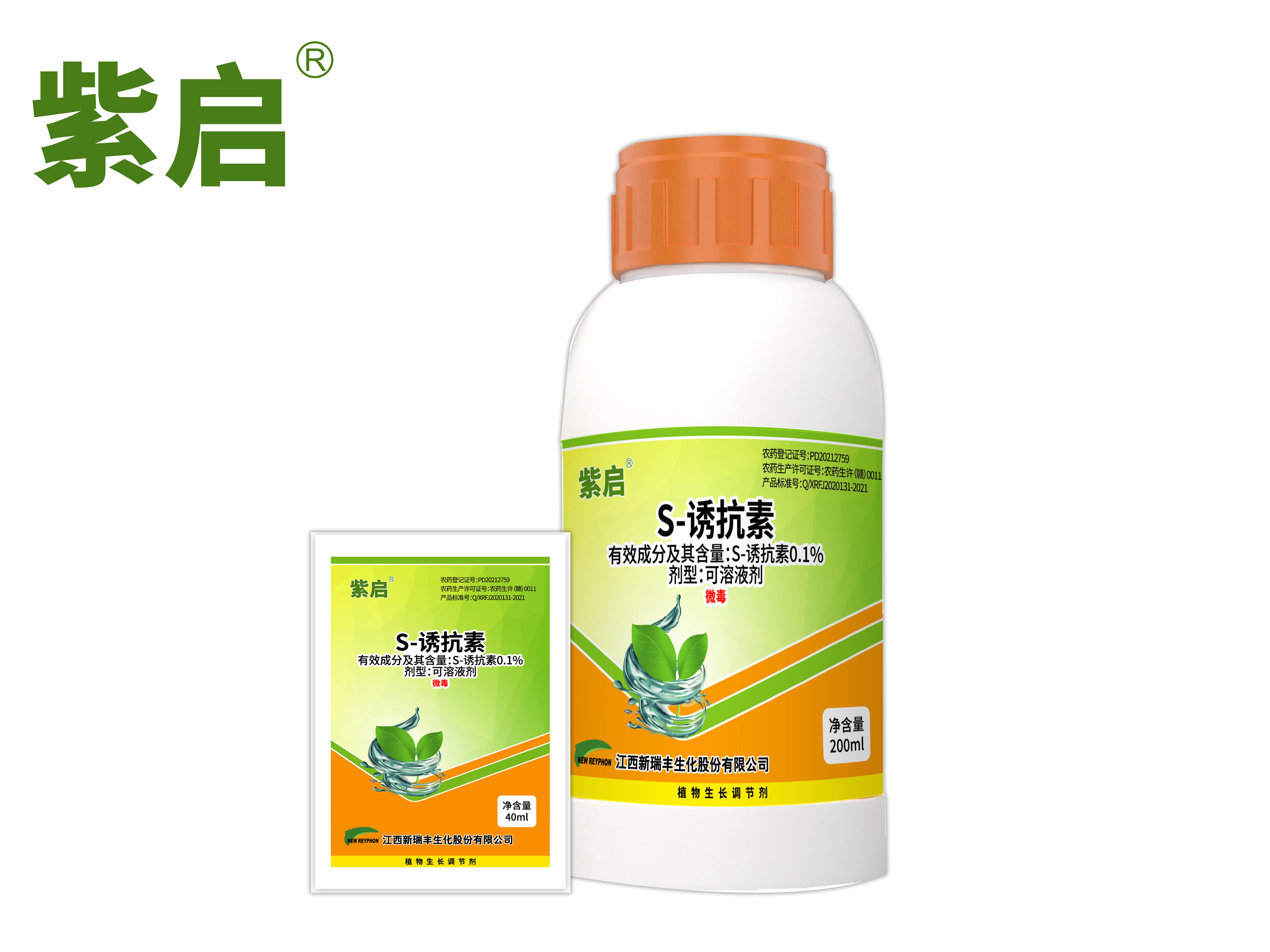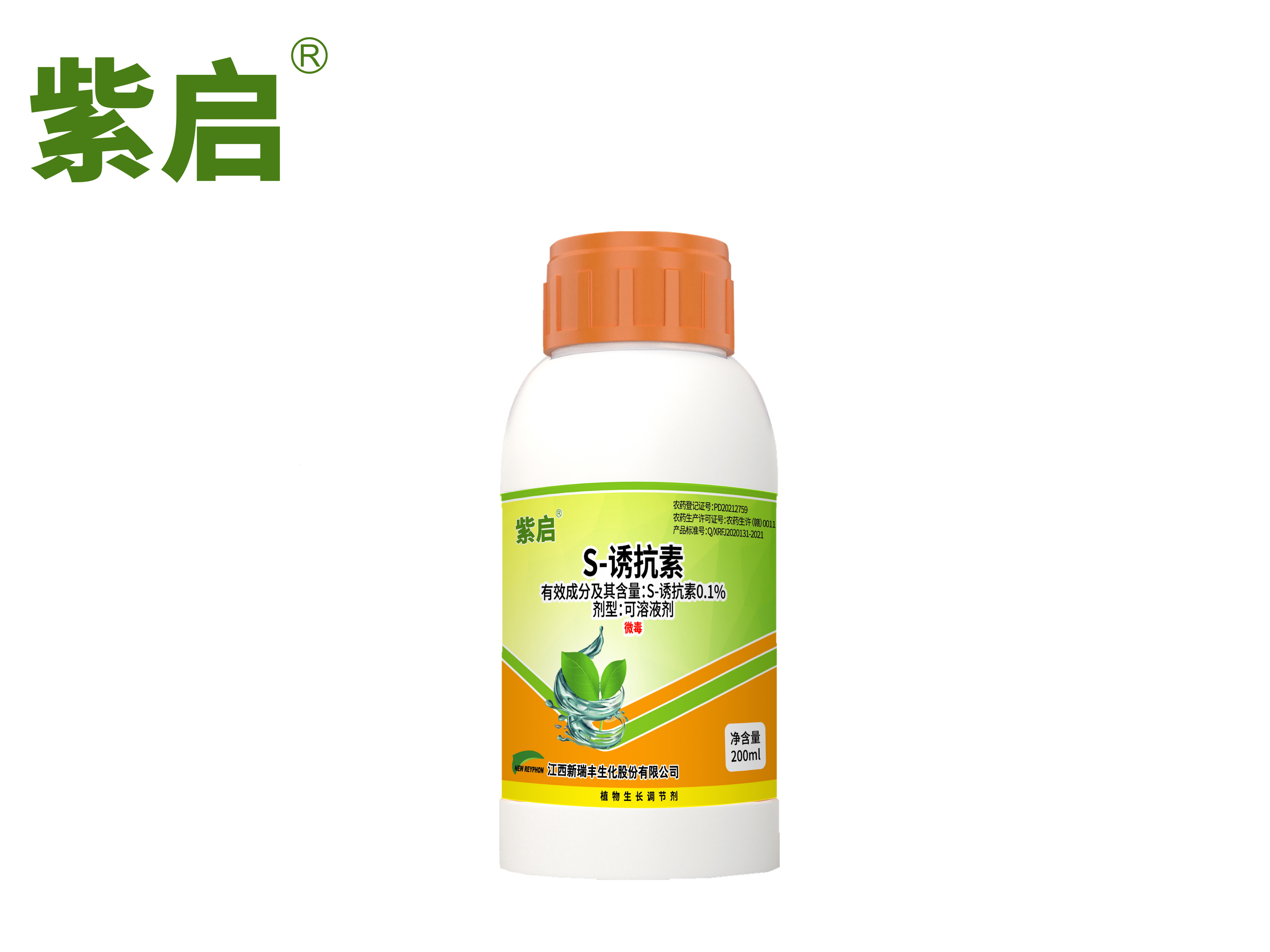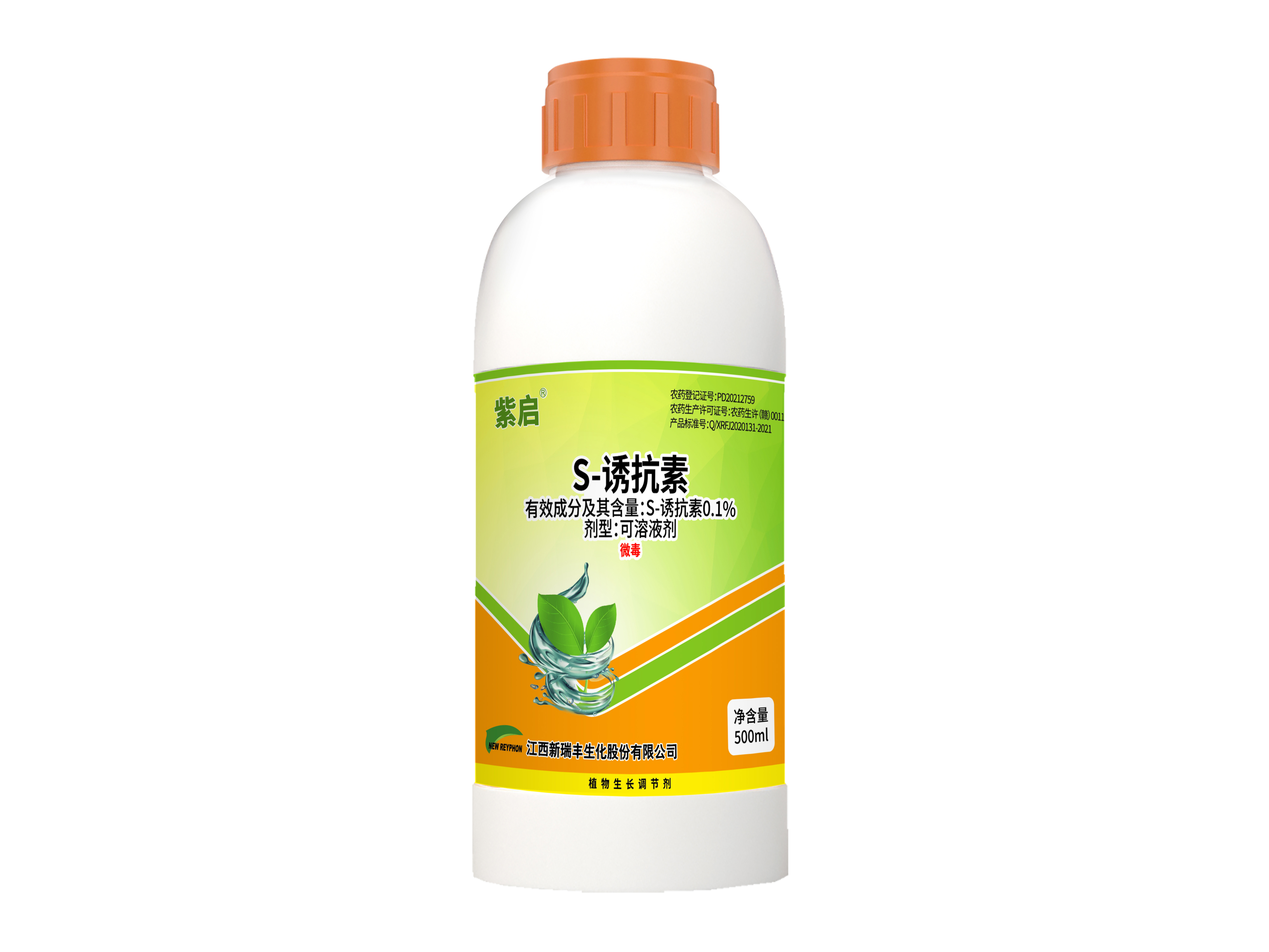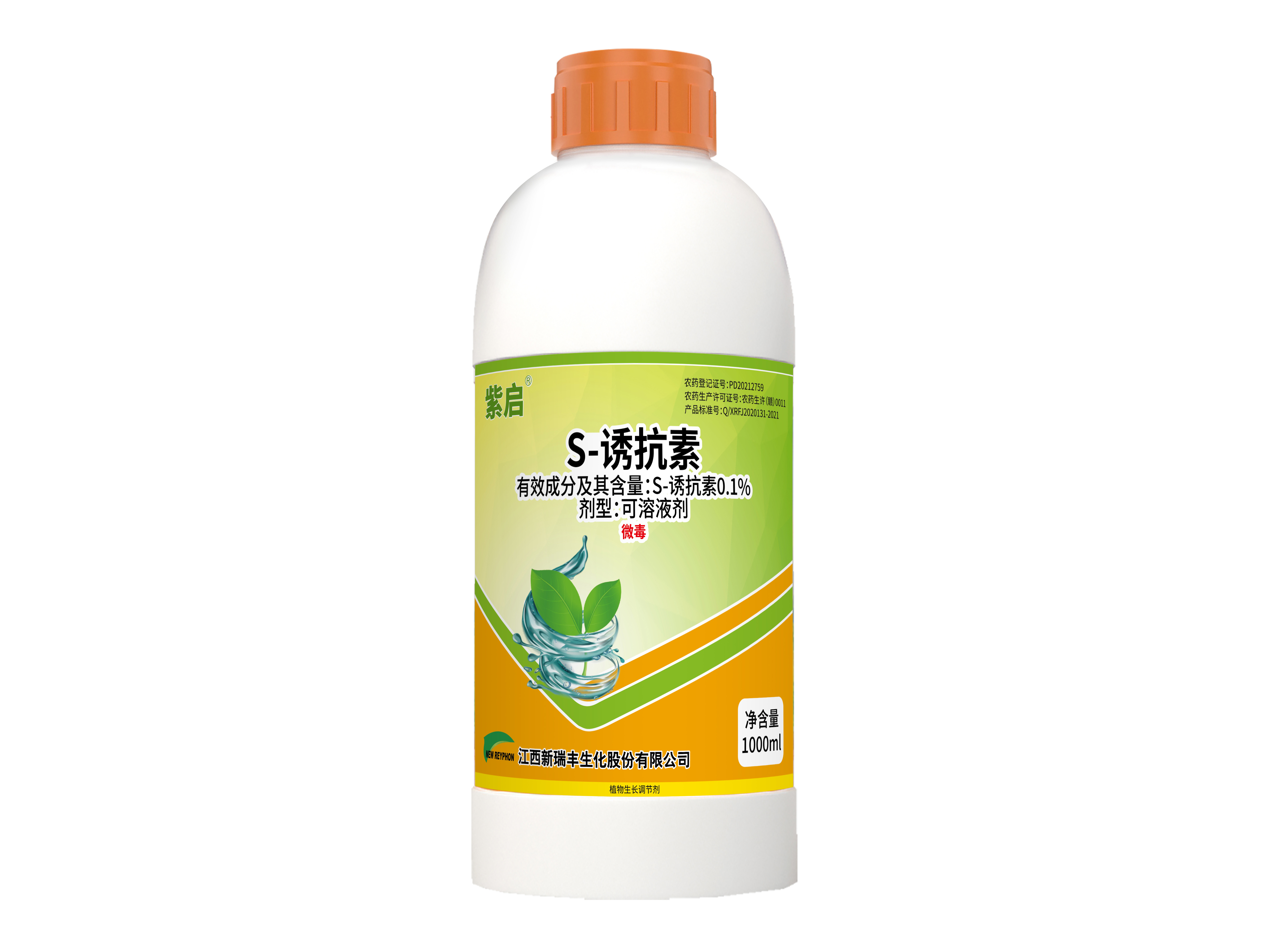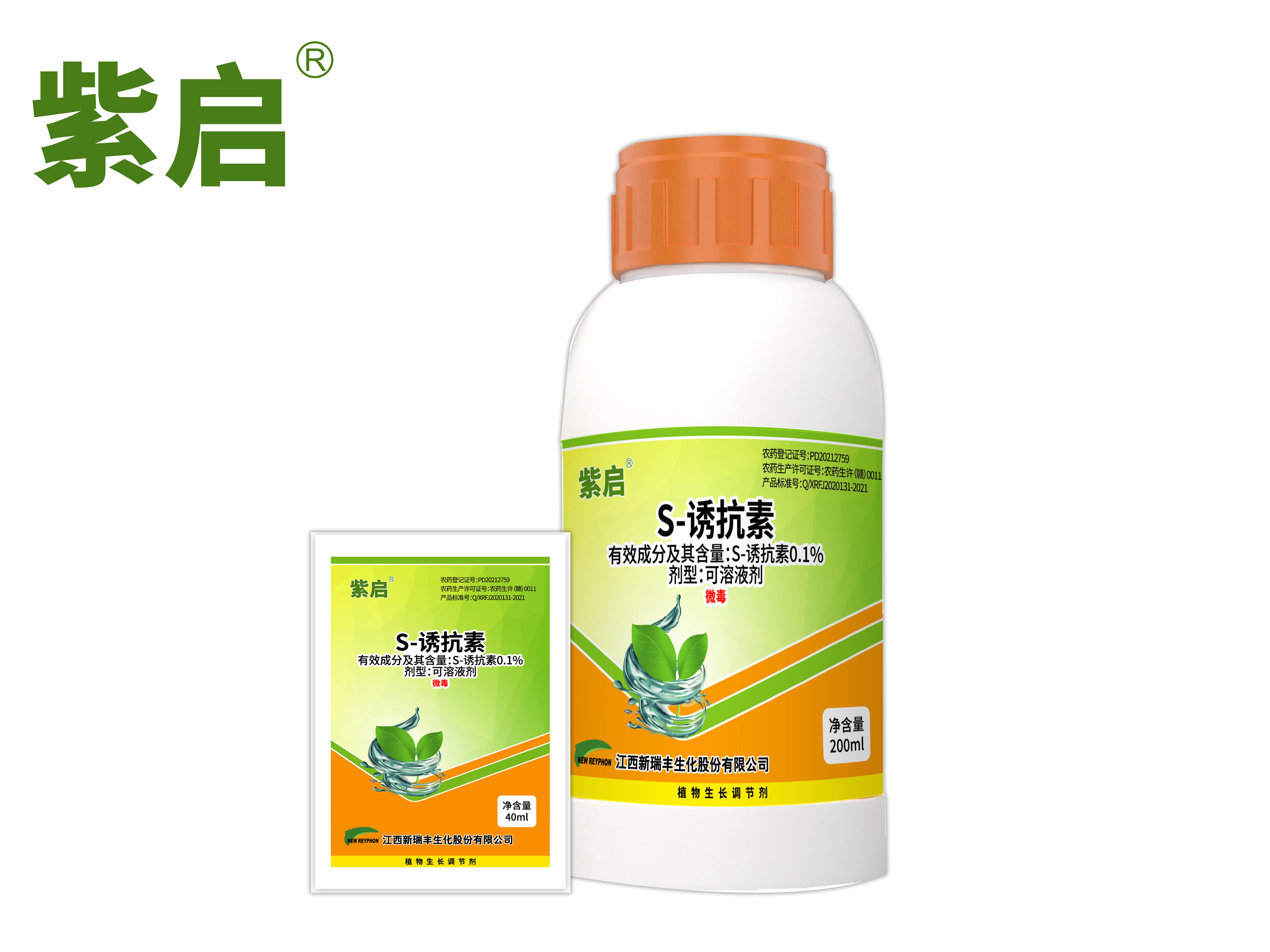 0.1% abscisic acid soluble liquid
---
Specification: 200ml/bottle×40bottles/box
500ml/bottle×20bottles/box
1000ml/bottle×12bottles/box

Abscisic acid formulations

Messages
keywords:
abscisic acid
0.1%
SL
totamto
0.1% abscisic acid soluble liquid
---
Instructions
0.1% Abscisic Acid SL
Slight toxicity
Registration Certificate No.:PD20212759
Product description:
Abscisic acid is a natural plant growth regulator that can enhance plant photosynthetic, promote the growth of plants, increase the absorption and accumulation of nutrients , has a significant effect on improving quality and yield. This product can promote seedling rooting, turning green fastly and high survival rate after transplanting, enhance the stress resistance of plants. This product is a colorless transparent liquid with a special odor. Avoid contact with oxides.
Application scope and method of application:
| | | | |
| --- | --- | --- | --- |
| Crop/Place | Object | Dosage (active ingredient/mu) | Method of Application |
| Tomato | Regulate the growth | Dilute 200-400 times | Spray |
Application technique:
1.Foliage spray evenly on tomato in seedlings stage and at 7-10 days after transplanting.
2.Don't apply if strong winds or expected rain within 1 hour.
3. This product can be used on tomato, at most 2 times in the crop growth season.
Note:
1.This product cannot be mixed alkaline pesticides and cannot dilute this product with alkaline water (PH > 7.0), add a little vinegar to the diluent works better.
2. Please spray on cloudy or sunny evening. if it rains within 6 hours after spraying, it should be sprayed once again.
3. When the plant is thin and small, take the upper limit of water addition.
4. Stored avoid light and use it up all after opening the packaging,avoid contacting with oxides.
5. Wear protective clothing and gloves while using this product to avoid inhaling liquid. Do not smoke, drink or eat while using the product.Wash hands, face and feet after application.
6. It is forbidden to clean utensils in rivers and ponds, and the waste water from cleaning utensils cannot be discharged into rivers, ponds and other water sources.
7. Pregnant and lactating women avoid touching this medication.
8. Used containers should be properly disposed , not be used for other purposes or discarded at will.
First aid measures for poisoning:
Inhalation: immediately transfer to a place with fresh air.
Skin contact or eye splash: rinse thoroughly with soap and water in time.
Misuse:take this label and go to the hospital,symptomatic treatment.
Storage and transportation methods:
Stored in a dry, cool, ventilated, and rainproof place.
This product is flammable liquid, keep away from fire or heat sources.
Keep out of reach of children and Irrelevant personnel, stored by lock.
Don't store or transport with other commodities such as grain, food, beverages, feed, etc.
Waste pesticide packaging should be timely returned to the pesticide operator.
Jiangxi Xinruifeng Biochemical Co., Ltd.

No public

Douyin

Kuaishou
---
Service
QQ