Welcome to the official website of Jiangxi Xinruifeng Biochemical Co., Ltd.!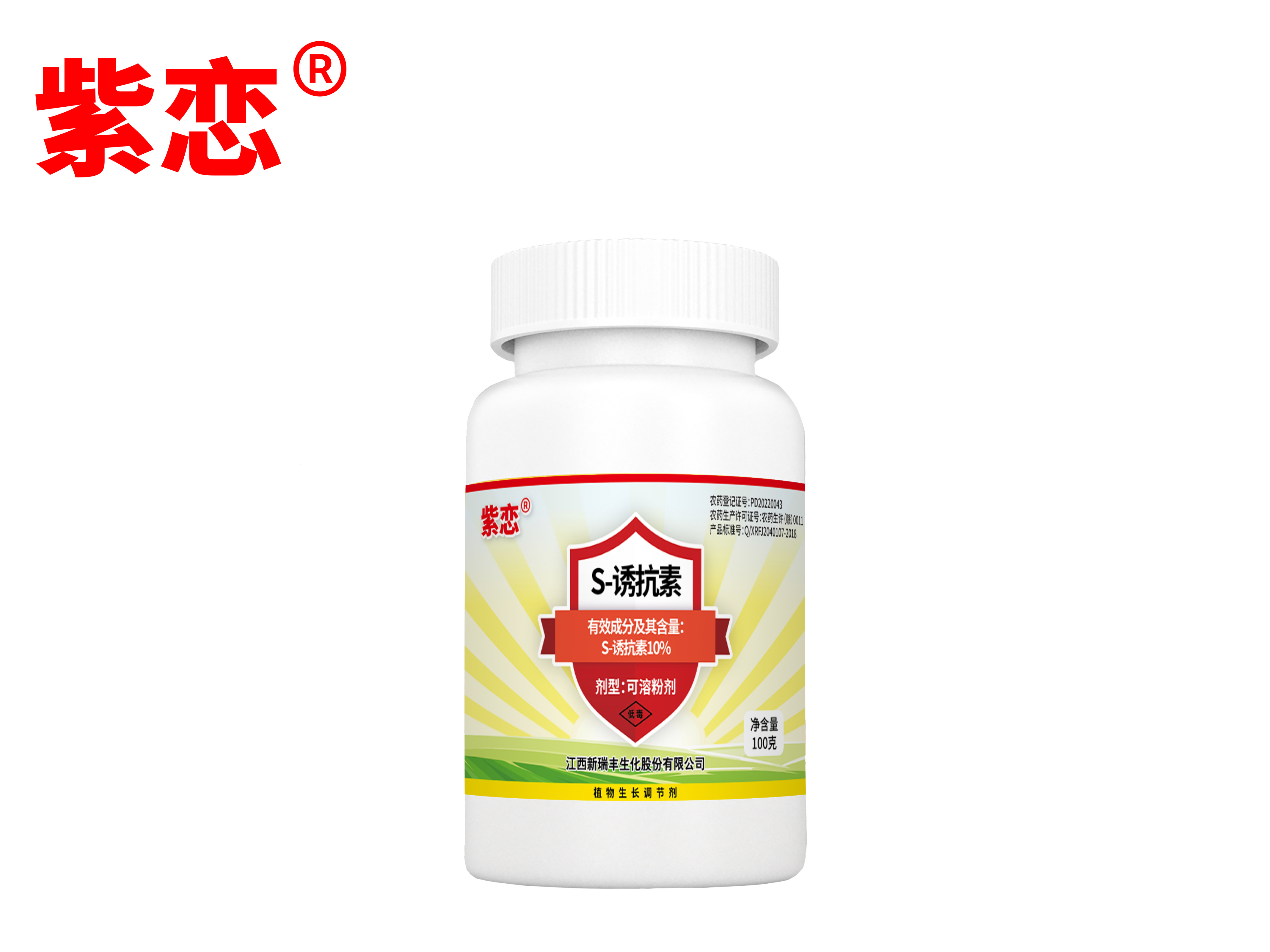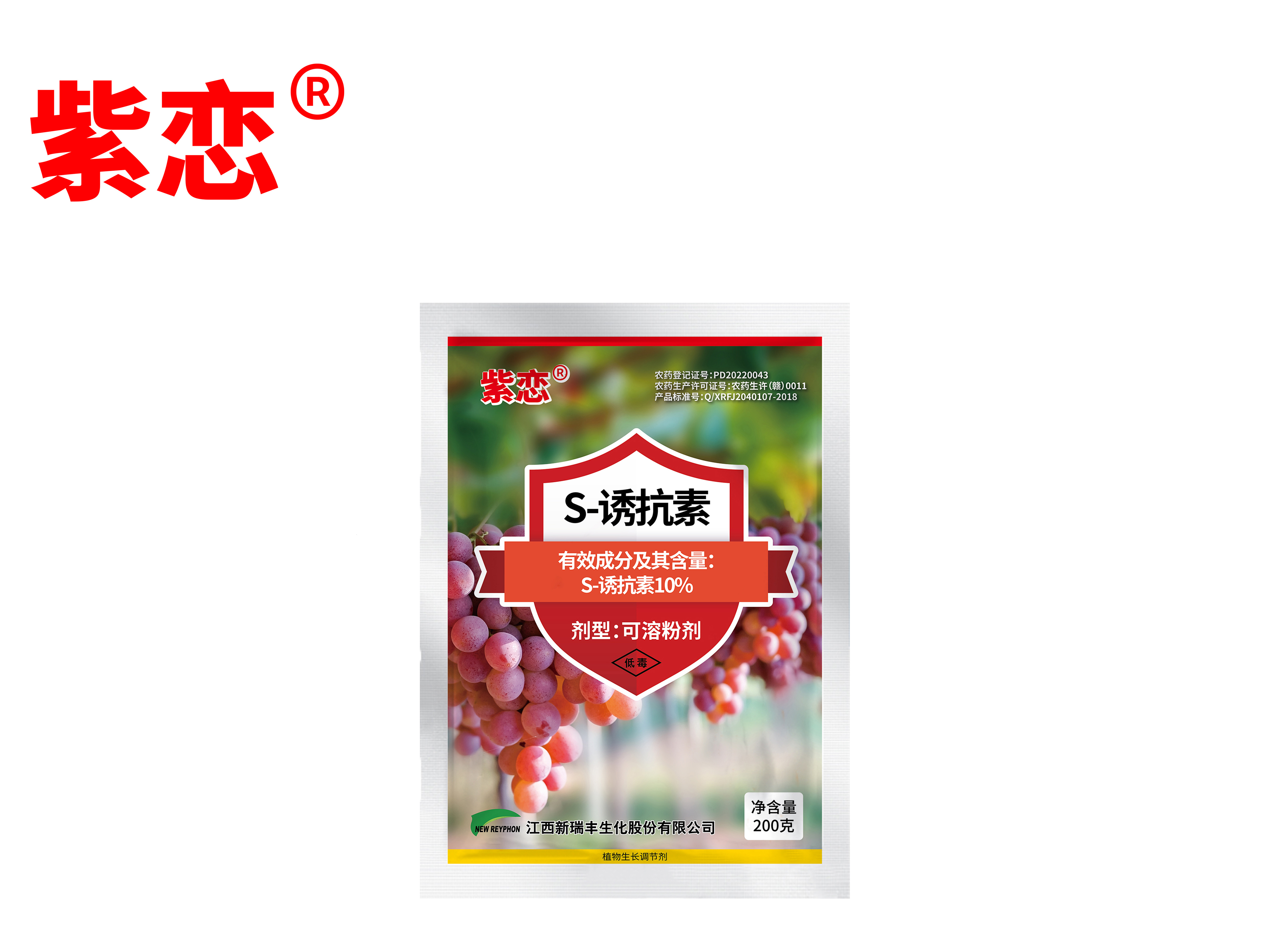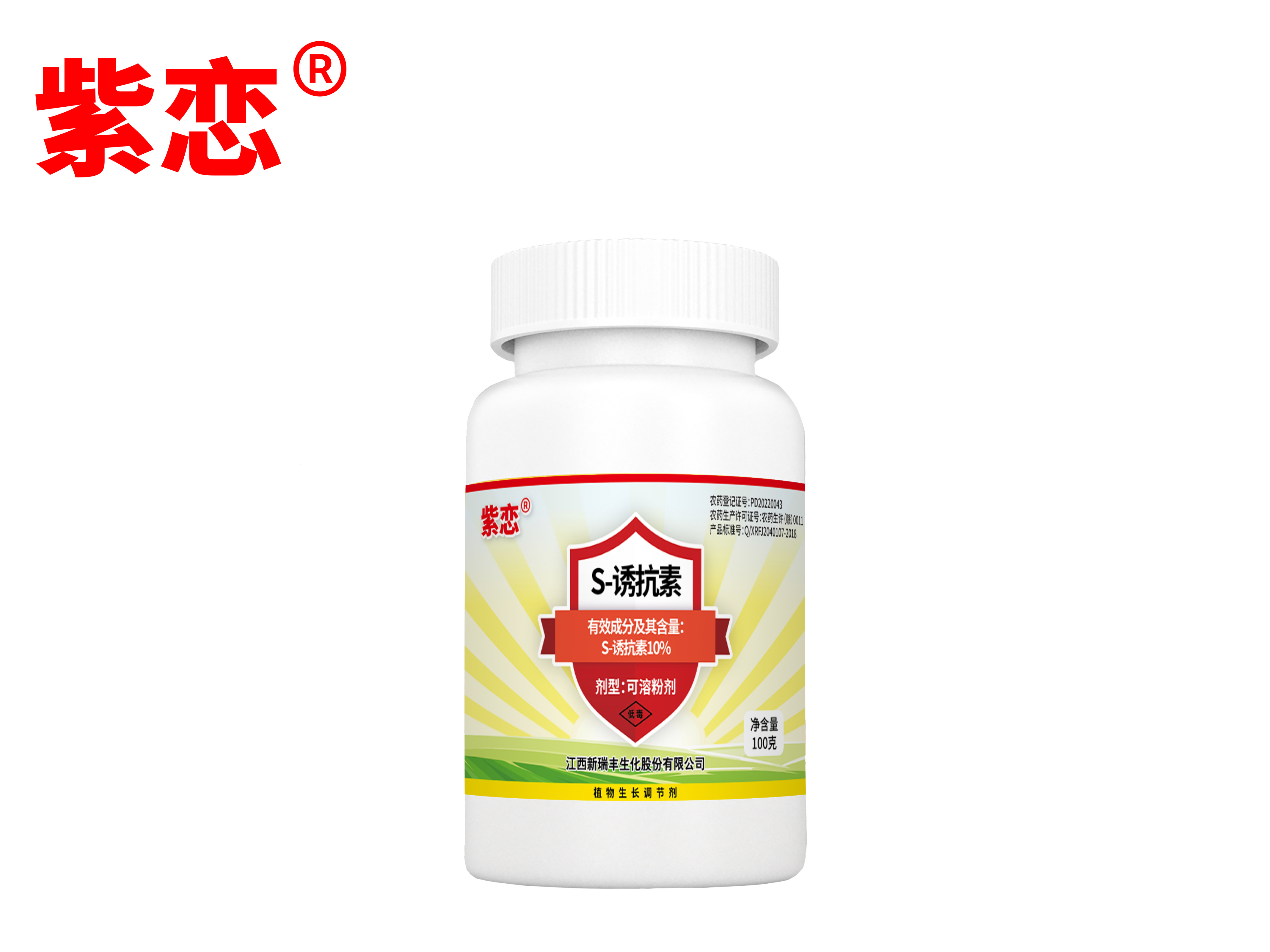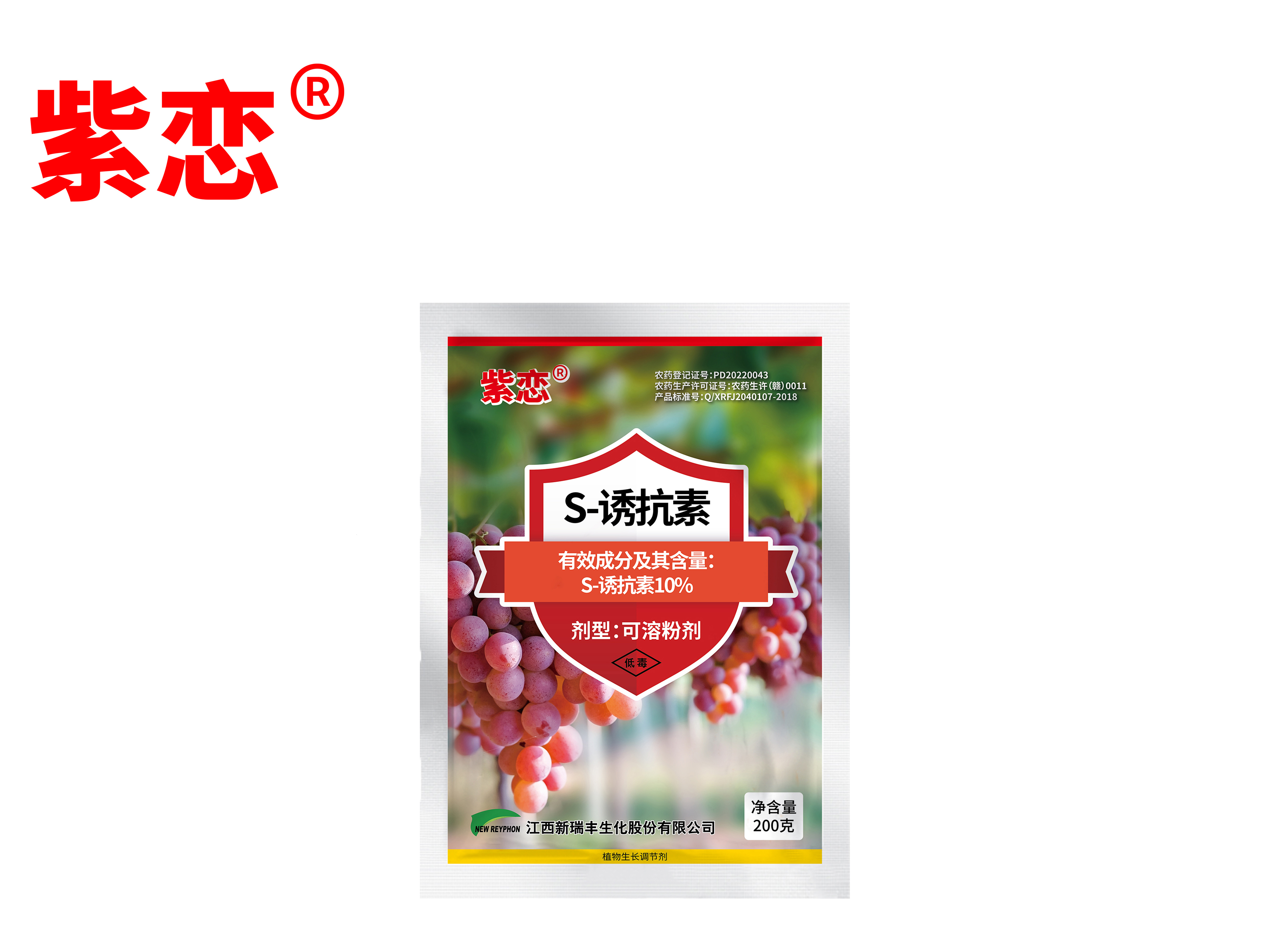 10% S-pyractin soluble powder
---
Specifications: 100g/bottle x 40bottles/box
200g/bag×50bags/carton


Messages
keywords:
s-pyractin
and
the
be
with
should
to
not
water
of
10% S-pyractin soluble powder
---
Instructions for 10% S-pyractin soluble powder

Pesticide registration number: PD20220043
Pesticide production license number: Pesticide Production License (Gan) 0011
Product standard number: Q/XRFJ2040107-2018
First, product performance:
Allocin is a natural plant growth regulator with a sesquiterpene structure existing in plants, which can induce plants to develop stress resistance, improve the physiological quality of plants, and promote the accumulation of storage proteins and sugars in seeds and fruits. Used on grapes, it can promote coloration and improve fruit quality.
Second, the scope and method of use:
| | | | |
| --- | --- | --- | --- |
| crops/sites | object of prevention | Dosage (preparation dose/mu) | way of administration |
| Grape | promote coloring | 330-500 times liquid | spray ear |
Three, technical requirements for use:
1. This product should be sprayed on the ear once in the early stage of grape color change. Take care to ensure that the medication is evenly administered. 2. Do not spray on grape leaves and branches. 3. Do not apply on windy days or if it is expected to rain within 1 hour. 4. Each crop can be used at most once.
Four, matters needing attention:
1. This product should not be mixed with alkaline pesticides, and should not be diluted with alkaline water (PH>7.0). 2. When spraying, a good atomized sprayer or nozzle should be used, the droplets should be small, the spray should be uniform, and there should be no heavy spray or leakage. 3. The application time should be in the morning or evening when there is no wind. Keep it away from light. It is best to use it up at one time after opening the package. 4. Wear long clothes, trousers, masks, goggles, gloves and other protective equipment when spraying. Do not smoke or eat or drink during spraying. Wash skin and change clothes in time after spraying. 5. When spraying, keep away from aquaculture areas, rivers and ponds and other water bodies. It is forbidden to clean the spraying equipment in rivers and ponds and other water bodies to prevent the liquid from flowing into rivers and ponds and other water bodies to pollute the water source. 6. Pregnant women and lactating women are prohibited from contacting this product. 7. The used packaging bags should be properly disposed of, not used for other purposes, and should not be discarded at will.
V. First aid measures for poisoning:
Irritating to eyes, avoid contact with eyes when using. If you feel unwell during or after use, stop working immediately, take first aid measures, and take the label to a doctor. Skin Contact: Immediately remove contaminated clothing and rinse contaminated skin thoroughly with plenty of water and soap. Eye splashes: Immediately open eyelids and rinse with running water for at least 15 minutes. Accidental inhalation: Immediately leave the application site and move to a place with fresh air. Ingestion: Stop taking it immediately, rinse your mouth with water, and seek medical attention with this label.
Six, storage and transportation methods:
This product should be stored in a ventilated and dry warehouse. When storing and transporting, strictly prevent moisture and sunlight, can not be stored and transported with food, beverages, grains, feed, etc., avoid contact with skin and eyes, and prevent inhalation through the nose and mouth.
Jiangxi Xinruifeng Biochemical Co., Ltd.

No public

Douyin

Kuaishou
---
Service
QQ