Welcome to the official website of Jiangxi Xinruifeng Biochemical Co., Ltd.!
Jiangxi Xinruifeng Biochemical Co., Ltd. exclusively named the 2019 grape post-harvest summary training meeting and brand grape exhibition
---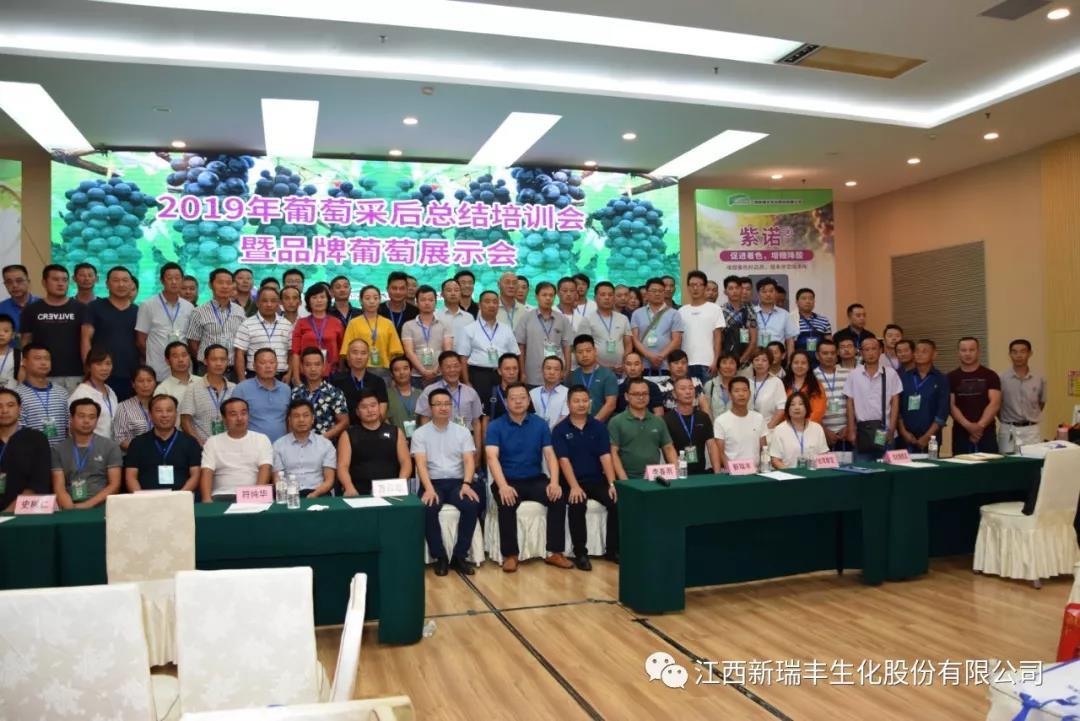 On the morning of August 30th, the 2019 Grape Harvest Summary Training Meeting and Brand Grape Exhibition was held in Nanjing Xuanwu District International Exhibition Center. Li Chunyu, a well-known grape expert, and Wan Yunzhong, a special technical consultant of 191 Grape Service Center, attended this industry event. New Ruifeng Company, as the exclusive title unit of this event, the company's general manager Zhou Jinlong, formulation development manager Zou Shaofeng and other leaders participated in this event.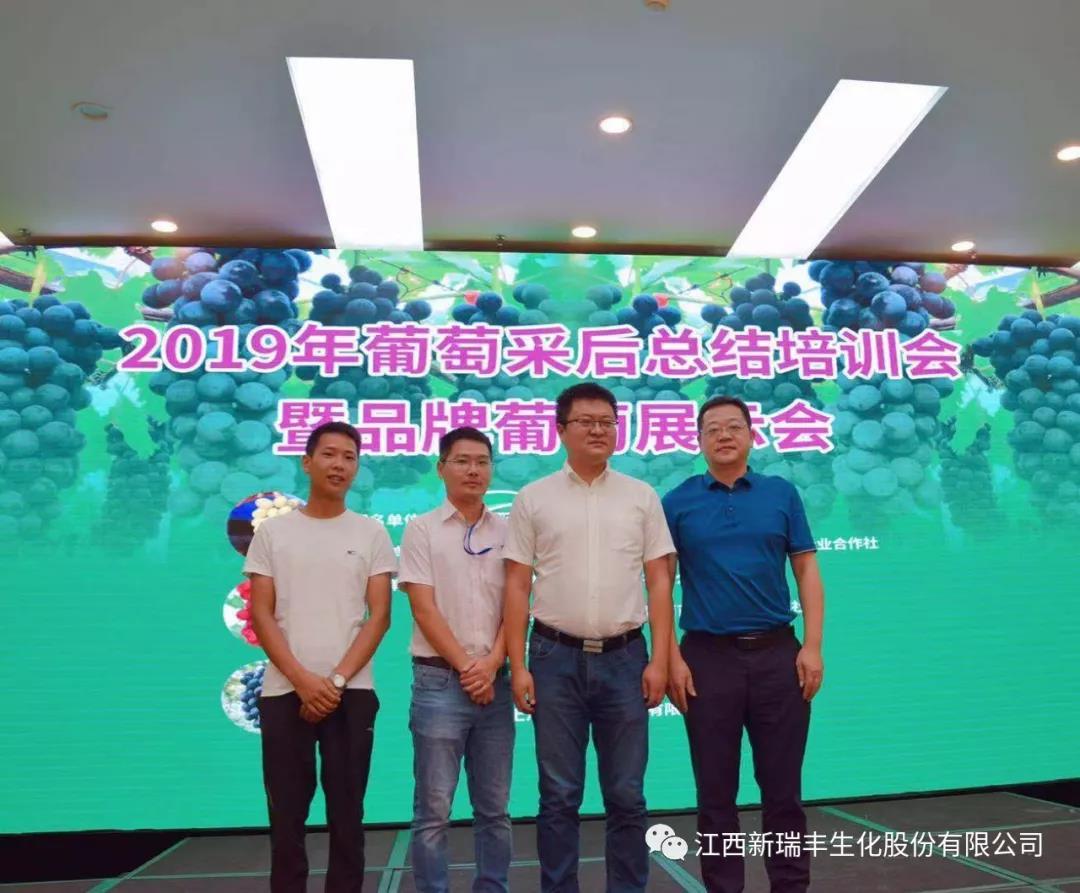 The first from the right: Zhou Jinlong, general manager of Xinruifeng Company, the second from the right: Mr. Li Chunyu, a well-known grape expert
The third from the right: Zou Shaofeng, the manager of the formulation development department of Xinruifeng Company, the fourth from the right: Zou Wulong, the lecturer in the field of grapes (Xinruifeng Company)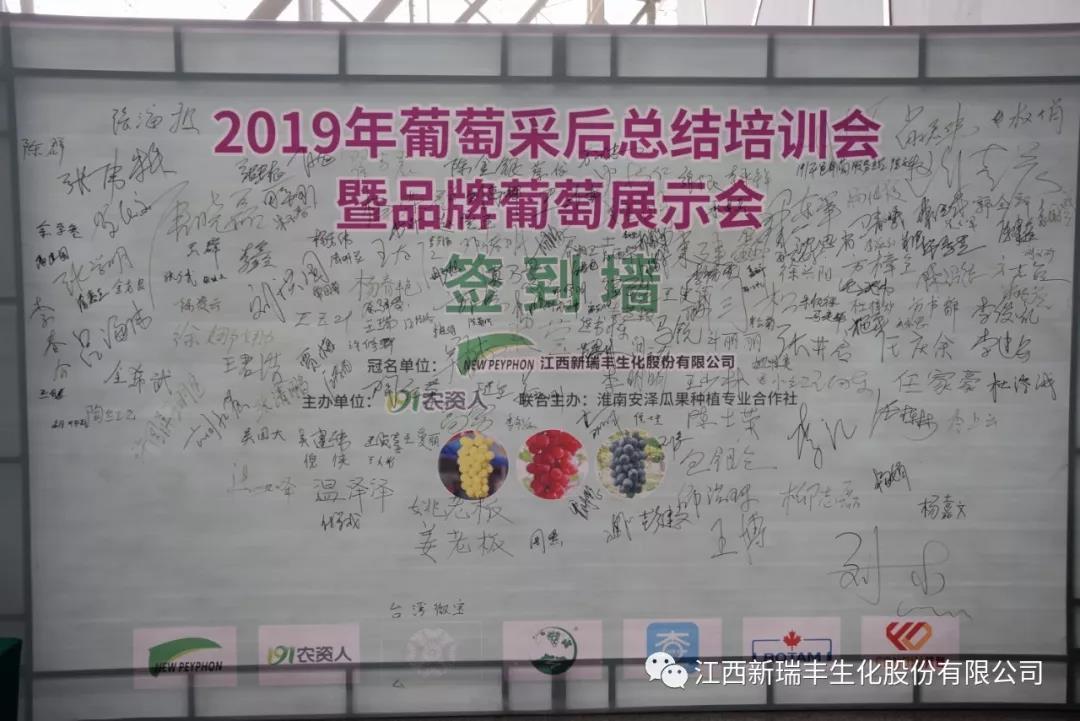 Since it was launched in the form of a forum in 2006, 191 has always been based on the concept of "home of agricultural resources people", providing agricultural technicians with space for learning, communication and growth. After more than ten years of development, 191 agricultural resources network has become a industry-recognized portal.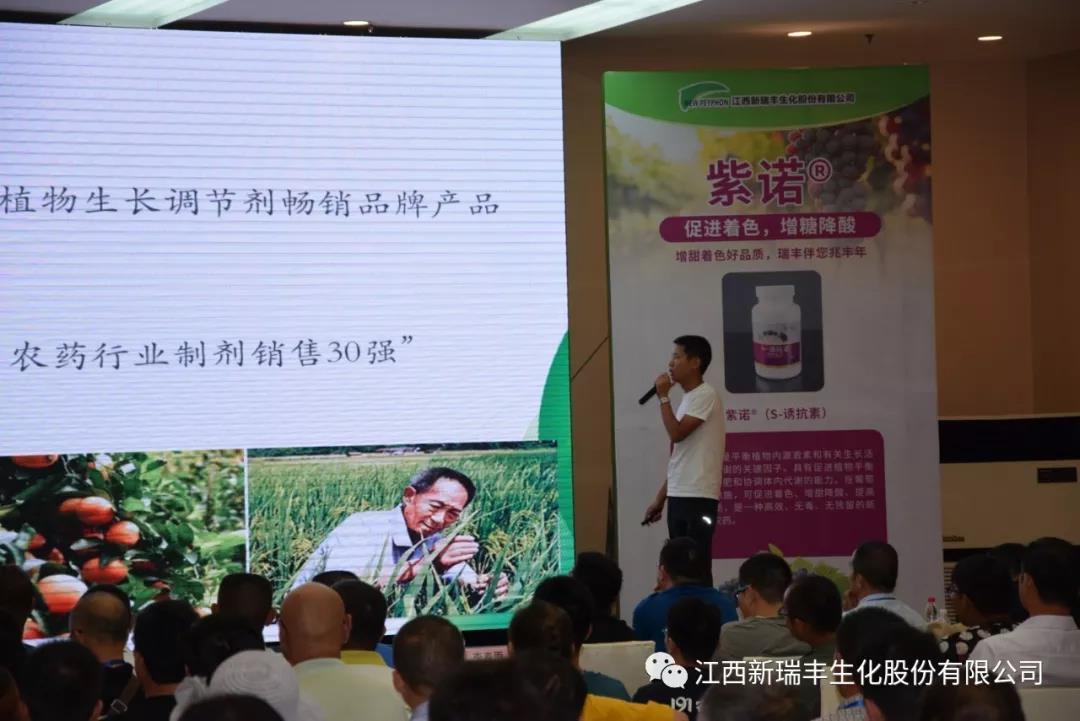 Zou Wulong, lecturer in the grape field of Xinruifeng Company, explained

  In recent years, Xinruifeng has been strengthening exchanges and cooperation with experts in the industry at all levels, providing industry basis and policy guidance for the company's production and sales. Bringing together the vitality of the industry to promote the development of the industry, this event has built a platform for Xinruifeng to communicate and share resources with industry institutions and grape growers, and has strengthened mutual industrial exchanges and cooperation. Xinruifeng Company will deeply learn from the successful experience of this conference, and strive to move towards the dream of "Century Ruifeng" with the Xinruifeng spirit of "integrity, innovation and cooperation"!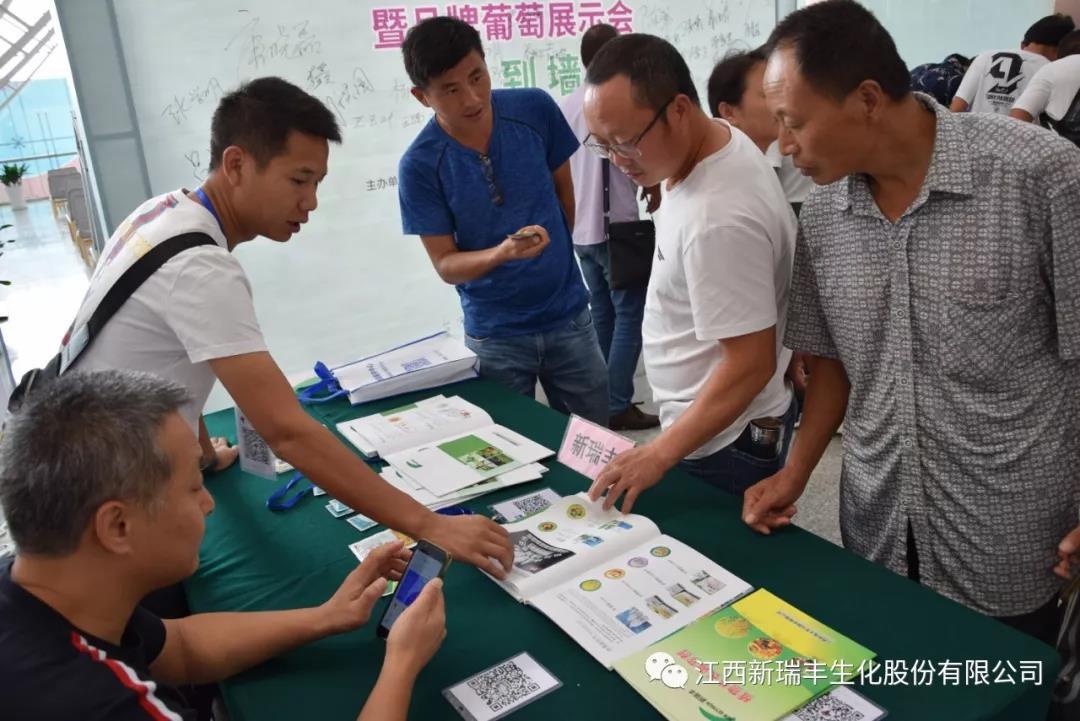 Jiangxi Xinruifeng Biochemical Co., Ltd.

No public

Douyin

Kuaishou
---
Service
QQ