Welcome to the official website of Jiangxi Xinruifeng Biochemical Co., Ltd.!
The 36th Plant Protection Information Exchange and Pesticide Machinery Fair
---
  meeting content
On November 13, 2020, the 36th Plant Protection Information Exchange and Pesticide Machinery Fair was held in Chongqing International Expo Center for 3 days. The China Plant Protection Double Fair is to adapt to the new situation of promoting the structural reform of the agricultural supply side and the new requirements to achieve zero growth in the use of pesticides. The organization promotes products, displays technologies, promotes brands, and develops markets to build a platform for mutual exchanges and transactions, so as to better serve the effective prevention and control of major diseases and insect pests, reduce pesticide application and increase efficiency, ensure food safety, agricultural product quality safety and ecological environment safety, and promote Modern plant protection and modern agricultural development. This exhibition is a large-scale, popular and far-reaching agricultural 5A-level exhibition in the industry. It enjoys a high reputation in the agrochemical industry and plant protection system, and can be called an international agrochemical brand exhibition.
meeting venue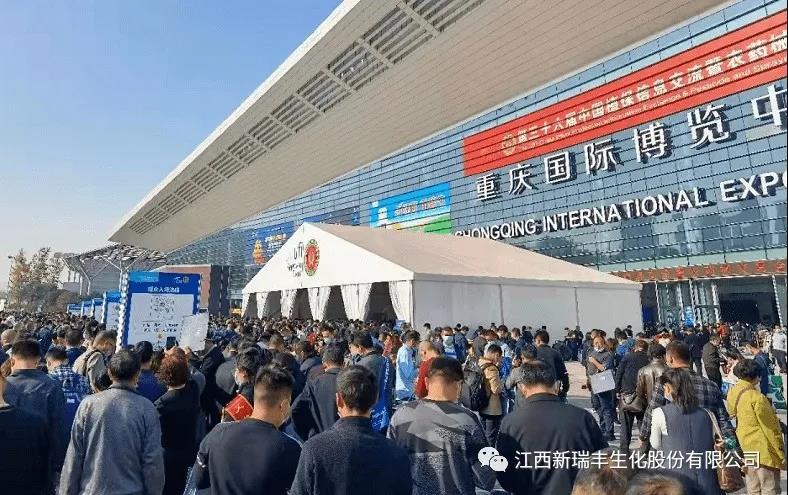 According to the pesticide machinery industry chain, the exhibition has a pesticide exhibition area, a pesticide fertilizer exhibition area, a green prevention and control exhibition area, an agricultural aviation plant protection technology exhibition area, etc. Packaging equipment, etc., covering new products, new technologies, new equipment, new equipment, etc. in the whole agrochemical industry The scene presented a thriving scene.
Enterprise booth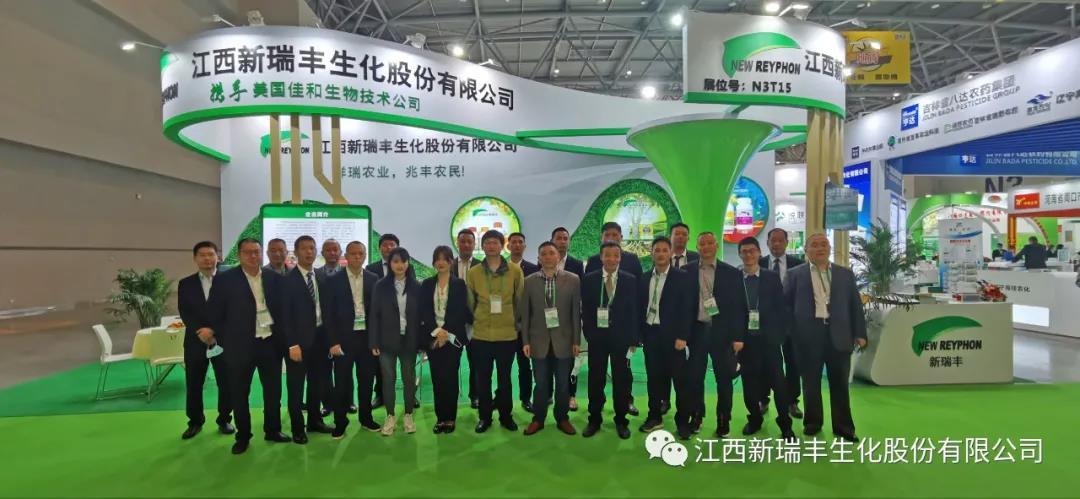 New Ruifeng Biochemical Co., Ltd. set up a booth N3T15, 72 square meters special exhibition. The scene was extremely enthusiastic, and farmers and fellow manufacturers showed great interest in the company's products. Xinruifeng Company focuses on plant growth regulators, and takes four major steps with firm will based on the idea of serving agriculture. The first step is to stick to the path of plant growth regulators; the second step is to combine punches on the basis of field trials and launch a set; the third step is to increase the production capacity of the enterprise and comprehensively improve the production level; the fourth step, in the field On the basis of the experiment, the promotion efforts will be intensified.
live broadcast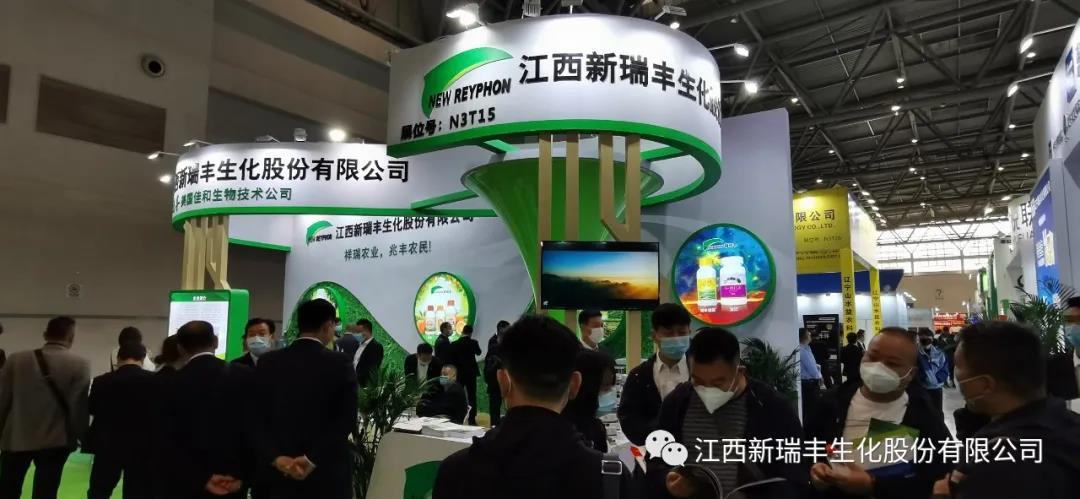 The exhibition site is crowded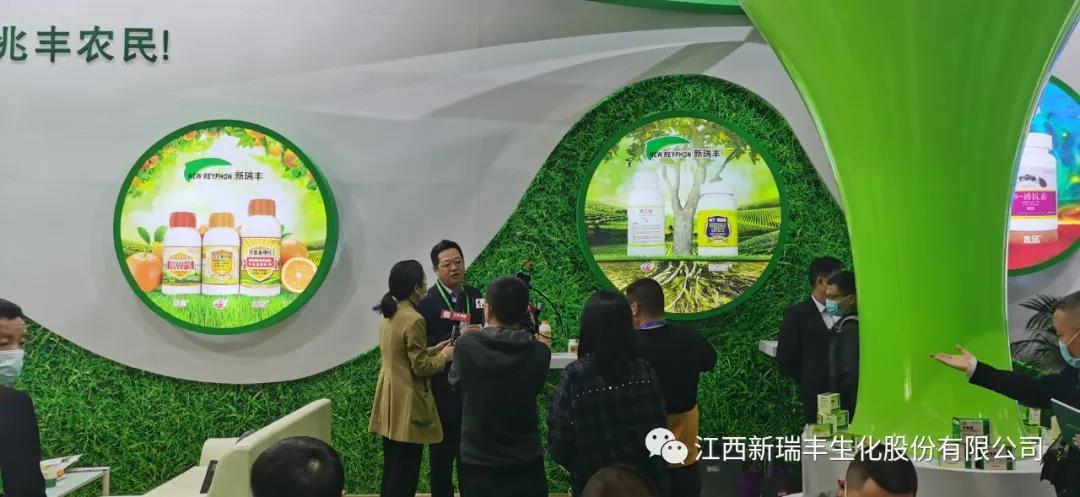 Live interview with the general manager of Xinruifeng Company
Jiangxi Xinruifeng Biochemical Co., Ltd.

No public

Douyin

Kuaishou
---
Service
QQ