Welcome to the official website of Jiangxi Xinruifeng Biochemical Co., Ltd.!
Xinruifeng successfully hosted the 2021 High Quality Sunshine Rose Summer Management Conference
---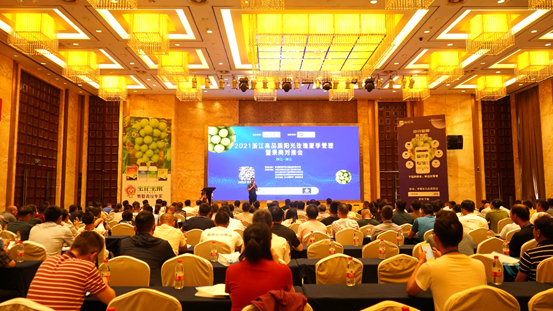 Meeting content
On June 17, 2021, the 2021 Zhejiang High-Quality Sunshine Rose Summer Management and Fruit Merchant Matchmaking Conference, jointly sponsored by 191 Agricultural Resources and Jiangxi Xinruifeng Biochemical Co., Ltd., was grandly held at the Pujiang International Kaiyuan Hotel in Jinhua, Zhejiang. The meeting invited Liu Jun, president of the Grape Branch of the Chinese Agricultural Society, Li Chunyu and Wan Yunzhong, experts in the field of grape combat, Shi Weiyong, a professor at Zhejiang University, and Wang Hanrong, a researcher at Zhejiang Academy of Agricultural Sciences, etc. Many management details and precautions such as scorching, sunburn, anthracnose, etc., as well as solutions to many problems such as viral diseases, stagnant seedlings, black pox downy mildew, and too long internodes in the management of seedlings planted this year were shared. Make joint efforts for the healthy development of China's sunshine rose grape industry.
Shared by some guests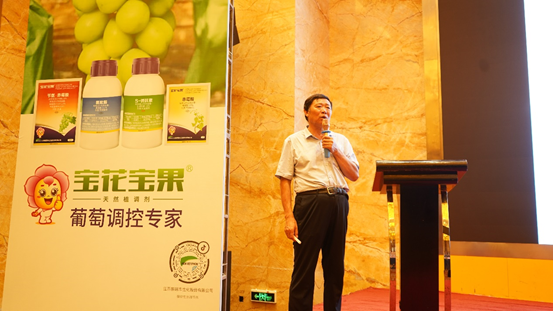 Liu Jun, President of the Grape Branch of the Chinese Agricultural Society, delivered an opening speech for the meeting

  Announcing the grand meeting. Afterwards, Liu Jun shared his new understanding of Sunshine Rose grapes under the new situation from three aspects: new developments, new developments and new varieties of the grape industry. A number of well-selling planting bases were used as cases, and the various cultivation techniques of Sunshine Rose were explained in detail, and nearly 20 dominant grape varieties were recommended.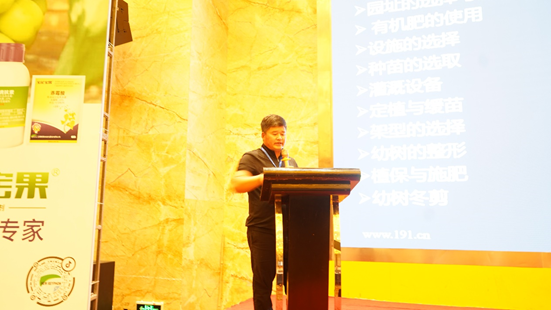 Wan Yunzhong, Special Technical Consultant of 191 Grape Service Center

  From the aspects of site selection, preliminary land preparation, facility selection, etc., to plant protection and fertilization, and pruning of young trees in winter, he explained in detail the practical essentials of building a high-standard garden of Sunshine Rose. Wan Yunzhong emphasized that the precautions after planting: 1. 2. It is strictly forbidden to bury the soil 20CM below the rootstock grafting interface; 3. The planting water should be poured at one time, and the water will not accumulate water; Ground temperature and air permeability; 5. Buried the scion buds above the rootstock in soil (high temperature) or bagged (low temperature).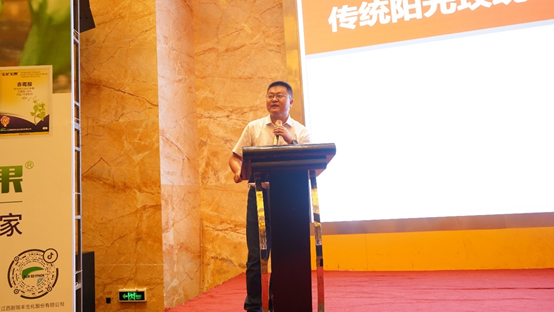 Li Chunyu, special technical consultant of 191 Grape Service Center

  Share with you some optimizations in the traditional sunshine rose cultivation technology
The first is large-frame cultivation, and the uncoordinated root-shoot ratio of the large-frame type is unfavorable for management; the second is six-leaf topping, which weakens the nutrient supply and is not conducive to the development of young fruits;
The third is the management of branches and leaves, the long branches are not conducive to the nutrient supply of the ear; the fourth is to thin the flowers in advance, reducing the nutrient supply is not conducive to the development of the inflorescence;
Fifth, it is impossible to pull flowers, and low-concentration gibberellic acid can be used to promote separation; sixth, no nuclear treatment, single-component high-concentration effect is poor and side effects are large;
Seventh, water and fertilizer management, the concept of top dressing of Sunshine Rose is basically wrong;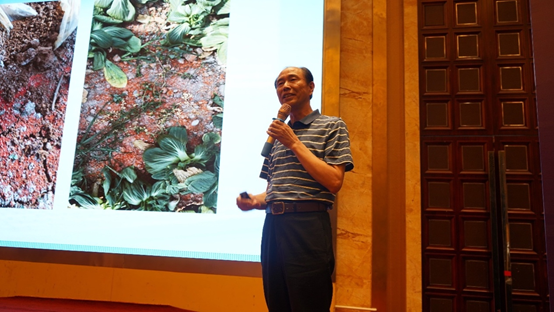 Shi Weiyong, professor at the School of Environment and Resources, Zhejiang University

  "In the future, modern agriculture must adhere to the requirements of characteristics, safety, low carbon, recycling, and green development." Shi Weiyong, a professor at the School of Environment and Resources, Zhejiang University, pointed out, "We will focus on the development of clean agriculture with ecological cycles, smart agriculture with machines replacing humans, and safety and security. Quality agriculture that prioritizes quality"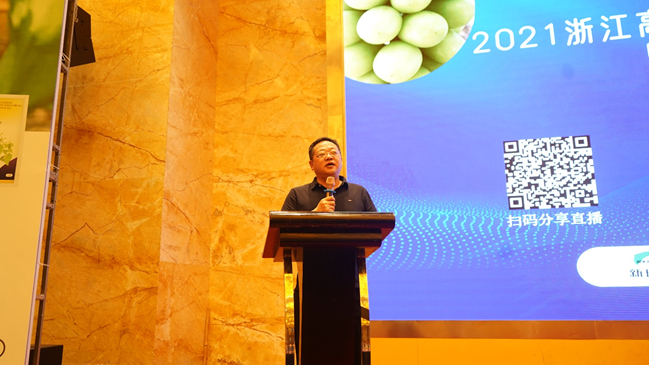 Zhou Jinlong, General Manager of Jiangxi Xinruifeng Biochemical Co., Ltd.

  In the future, regulators have great prospects, and the spring of regulators has just arrived. China's planting technology is not mature enough, and the development of regulator application technology will be faster and faster in the future. Xinruifeng has a strong application technology development team for plant adjustment. The products promoted by Xinruifeng have been verified by the technical team through repeated experiments, and they are safe and reliable!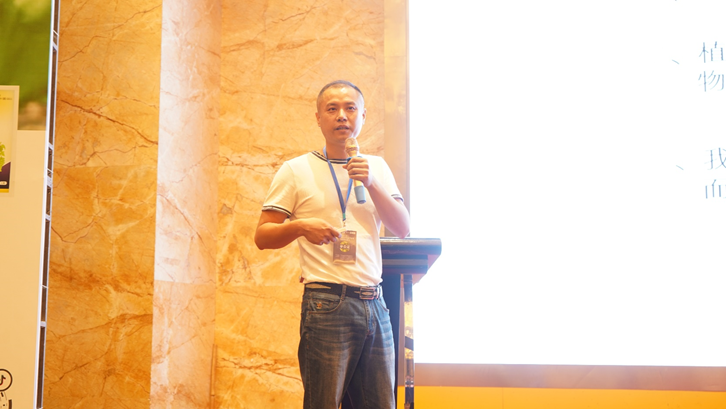 Huang Shiqian, Deputy Director of Jiangxi Plant Growth Regulator Engineering Research Center and Marketing Manager of Jiangxi Xinruifeng Biochemical Co., Ltd.

  Plant growth regulators are substances that have similar physiological and biological effects to plant hormones through biological fermentation or synthesis after understanding the structure and mechanism of action of natural plant hormones. When used in grapes, they can effectively regulate the growth process of crops and achieve stable production. The purpose of increasing yield, improving quality, and enhancing crop stress resistance. Jiangxi Xinruifeng Company, formerly affiliated to the Ministry of Nuclear Industry, has been committed to the production of plant growth regulators since its establishment in 1989. It has a history of 32 years and is an important production base of gibberellic acid and abscisic acid. Processing, fruit puffing, coloring and other programs, and grandly launched the "Baohua Baoguo" series of products, a professional grape control brand.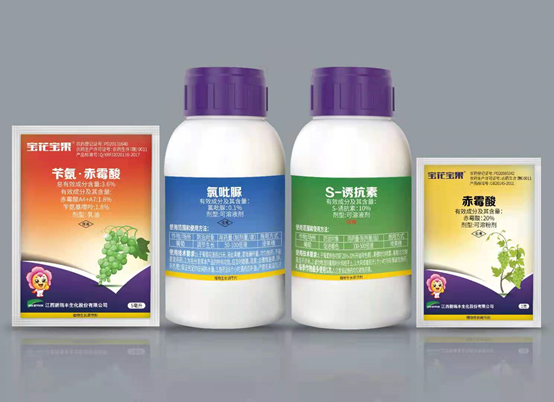 It focuses on explaining how to use S-inducing antibiotics to prevent sunburn, gas burn, promote precocious maturity, promote maturity, and coloring treatment plans on sunshine roses.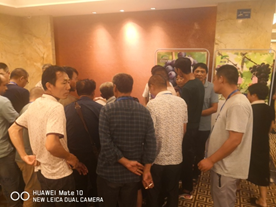 After Mr. Huang shared the meeting, the participating growers came to Xinruifeng's booth to learn about Xinruifeng Baohuabao fruit series products, consult the application plan of regulators, and hope that they can grow better grapes.
Xinruifeng will always adhere to the business policy of focusing on products, crops, and plans, and will be meticulous in the field of grape segmentation, advocate the scientific and standardized use of plant growth regulators, and help grow high-quality sunshine roses!
Jiangxi Xinruifeng Biochemical Co., Ltd.

No public

Douyin

Kuaishou
---
Service
QQ