Welcome to the official website of Jiangxi Xinruifeng Biochemical Co., Ltd.!
Helping rural revitalization - Xinruifeng company sends products and technologies to the countryside
---
  On the morning of July 2, 2021, the application technical team of the formulation development department of Jiangxi Xinruifeng Biochemical Co., Ltd. came to the Xinda Grape Professional Cooperative in Oceania Town, Xingan County to exchange product application technology with grape growers. With the vision of Xiangrui Agriculture and Zhaofeng farmers, in order to help rural revitalization, they have brought products and technologies to grass-roots farmers.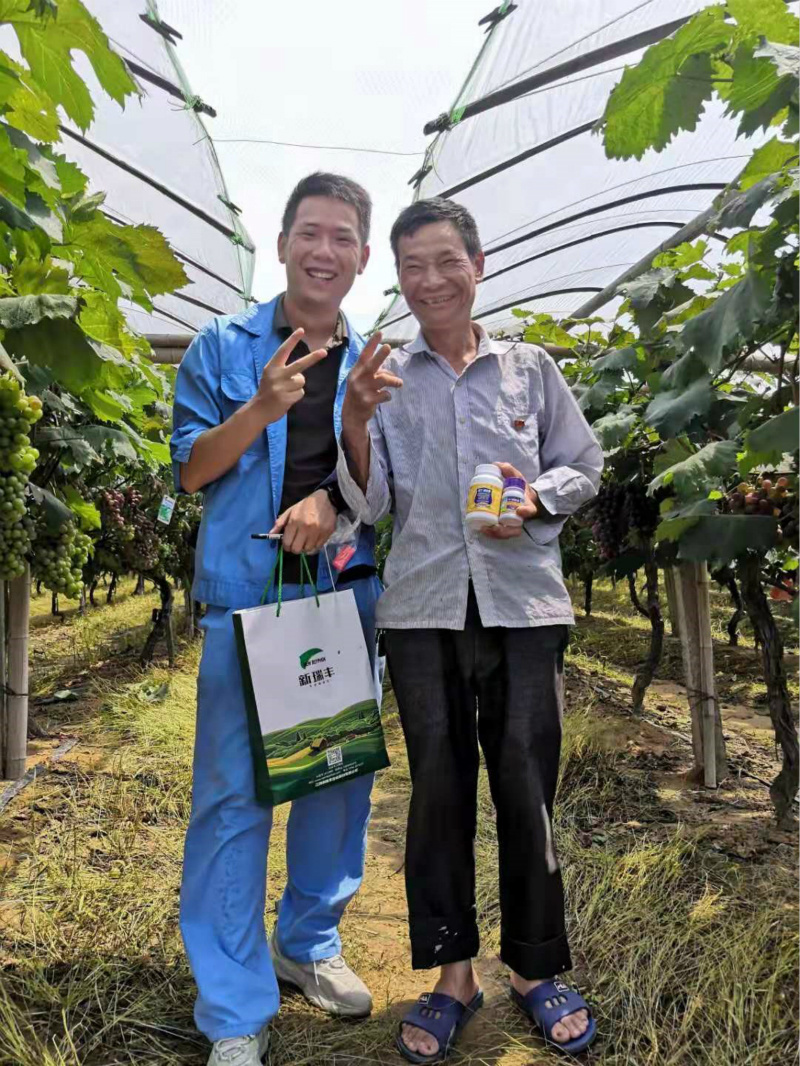 The technicians had in-depth exchanges with the growers on the key technologies and application schemes of planting adjustment for grape coloring. They also explained the grape use period and precautions for the growers, answered questions, and instructed the farmers to use drugs.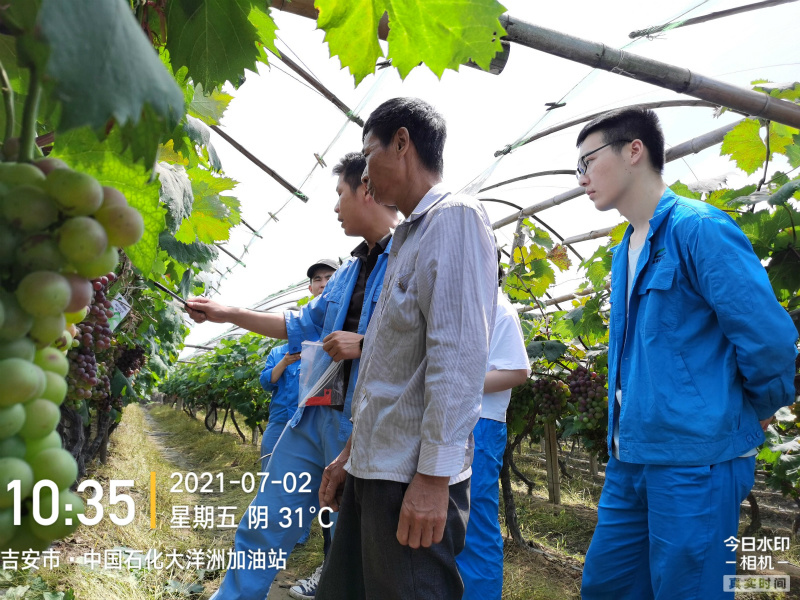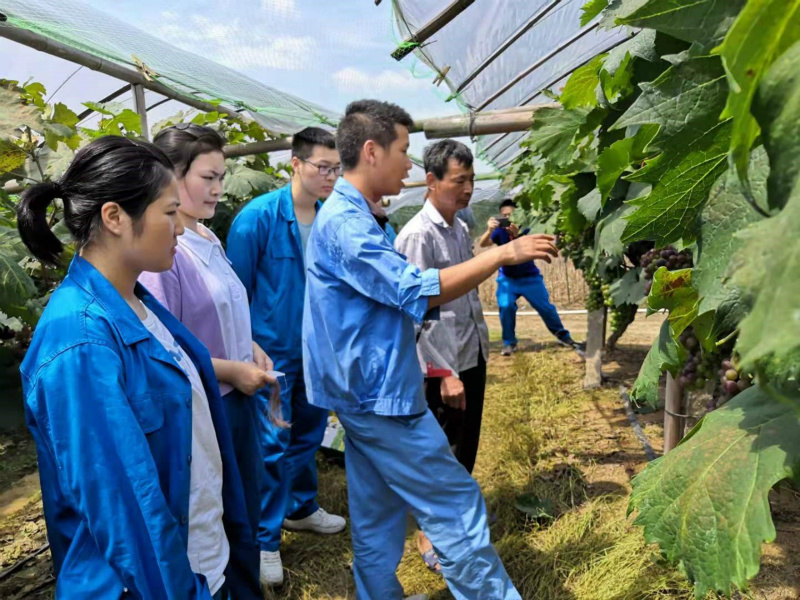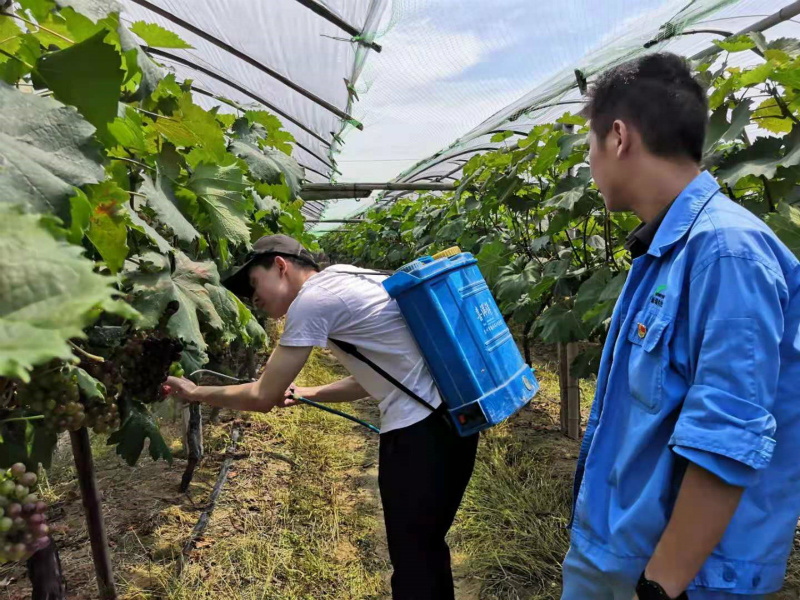 The growers warmly welcomed the arrival of the Xinruifeng technical team, and were also satisfied with their technical solutions.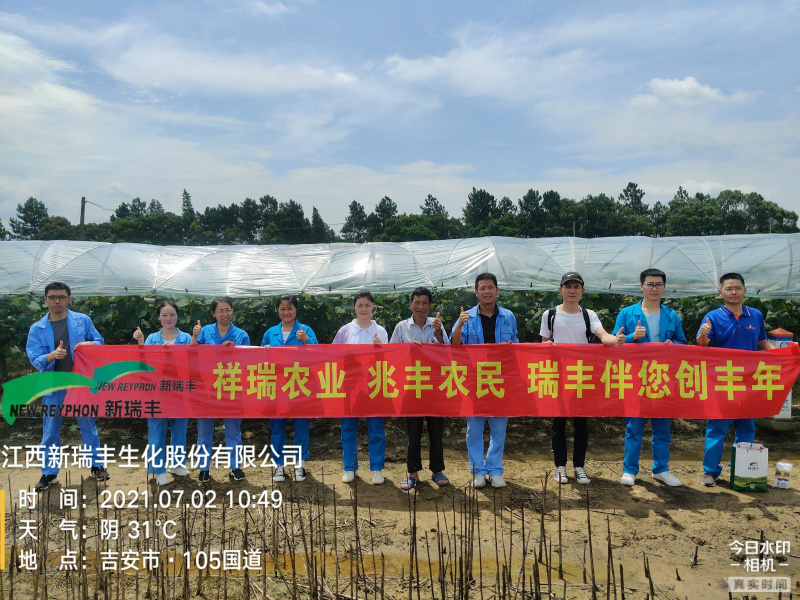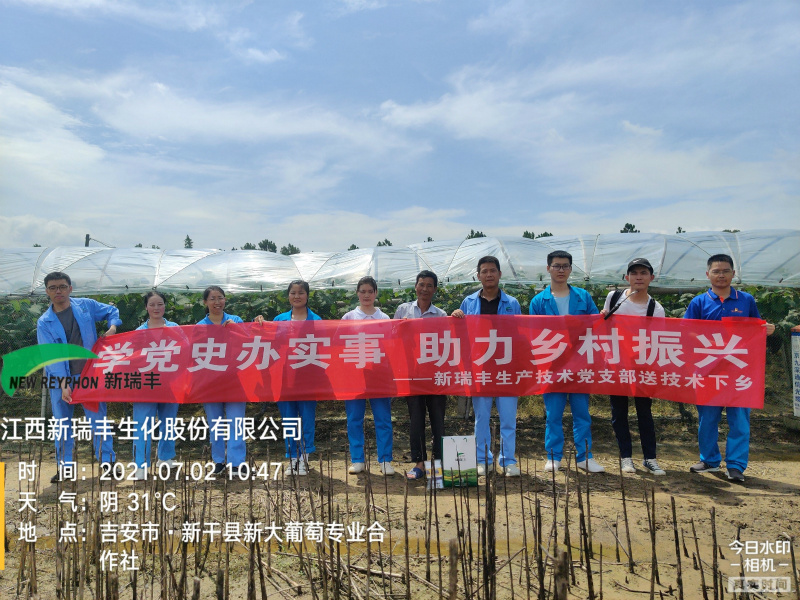 Jiangxi Xinruifeng Biochemical Co., Ltd.

No public

Douyin

Kuaishou
---
Service
QQ