Welcome to the official website of Jiangxi Xinruifeng Biochemical Co., Ltd.!
Collaborative symbiosis to rebuild growth
---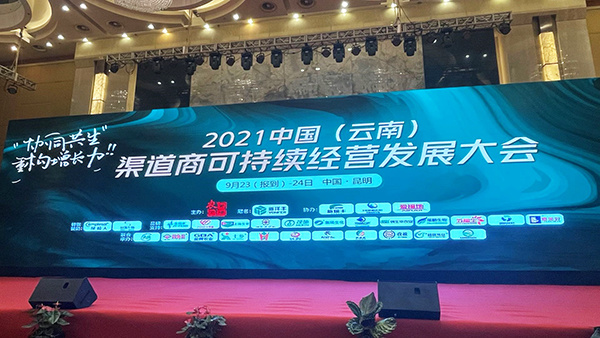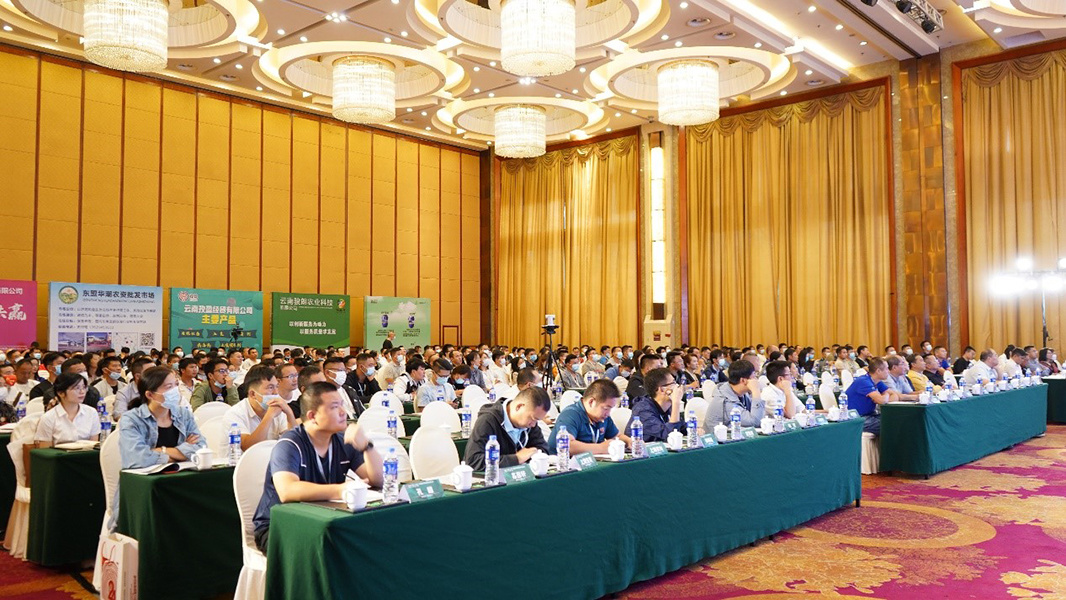 In the golden autumn of September, beautiful Kunming, on September 24, 2021, sponsored by the "Agricultural Materials and Markets" media organization, and co-organized by Jiangxi Xinruifeng Biochemical Co., Ltd., "2021 China (Yunnan) Channel Provider Sustainable Management Development Conference" was held in Kunming.
 I. Overview of Yunnan Agricultural Agricultural Materials
Yunnan is located in the low-latitude plateau, with diverse three-dimensional climate, superior ecological environment and rich species resources. It is the hometown of plateau-specific fruits. Sufficient sunlight, abundant heat, fresh air, pollution-free water sources, and fertile and diverse soils endow Yunnan fruits with inherent development advantages. The three-dimensional climate of Yunnan has brought a variety of economic crops, and the regionalized economic crop clusters are more obvious. For example, grapes from Binchuan and Jianshui, tomatoes, flowers and cucumbers from Yuanmou, apples from Zhaotong, Rutaceae (pomelo, lemon) from Banna, Panax notoginseng from Wenshan, spring onions from Luxi, and winter vegetables from Mengding.
In recent years, the prices of agricultural products have increasingly shown signs of higher quality and better prices, which has also led to a boom in the consumption of agricultural materials. But at the same time, we also found that the reduction of pesticides and fertilizers is also relatively obvious; the large-scale and modernized agricultural areas have increased rapidly; The rise of capitalists; breaking the barrier of awakening, allowing changes to occur, coexisting with each other, and reconstructing the growth force will undoubtedly drive the sustainable development of the agricultural materials industry.
II. The distribution of economic crops in Yunnan
Various temperate, subtropical and tropical fruits such as grapes, citrus, mangoes, apples, dragon fruit, etc., as well as nuts and Chinese medicinal materials are planted more and more in Yunnan Province.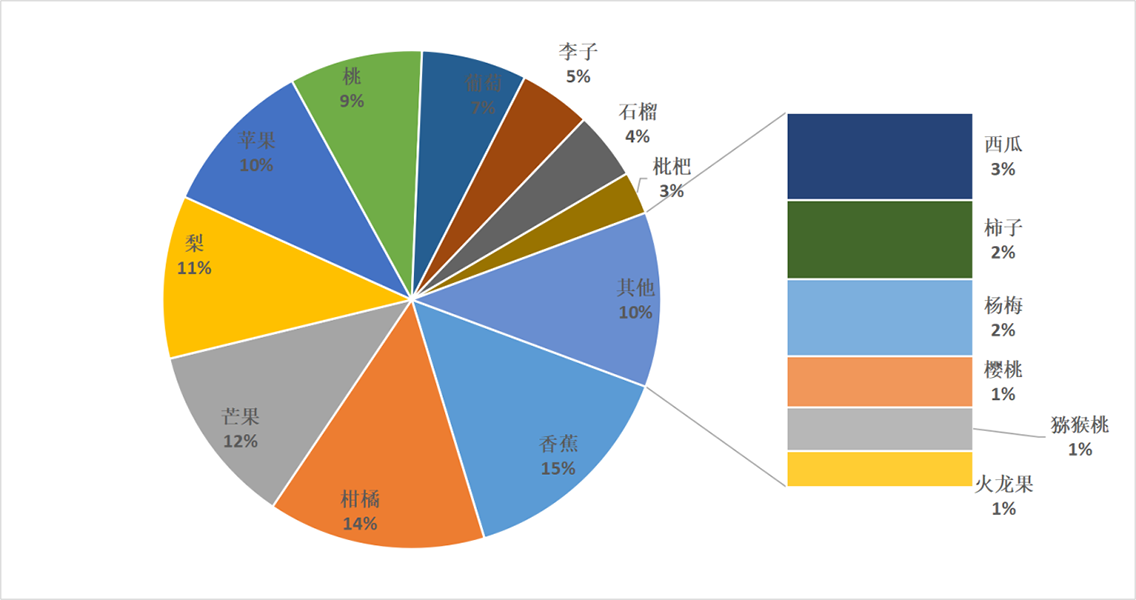 Data source: Yunnan Agricultural Technology Promotion Station

  Distribution of grape industry in Yunnan Province (by maturity period)
Data source: Agricultural Materials and Markets

  Data source: 2020 Yunnan Statistical Yearbook

III. Operational ideas
Plant growth regulators are substances that have similar physiological and biological effects as plant hormones through artificial synthesis. They are used in agricultural production to effectively regulate the growth process of crops, achieve stable and increase yield, improve quality, and enhance crop stress resistance and other purposes.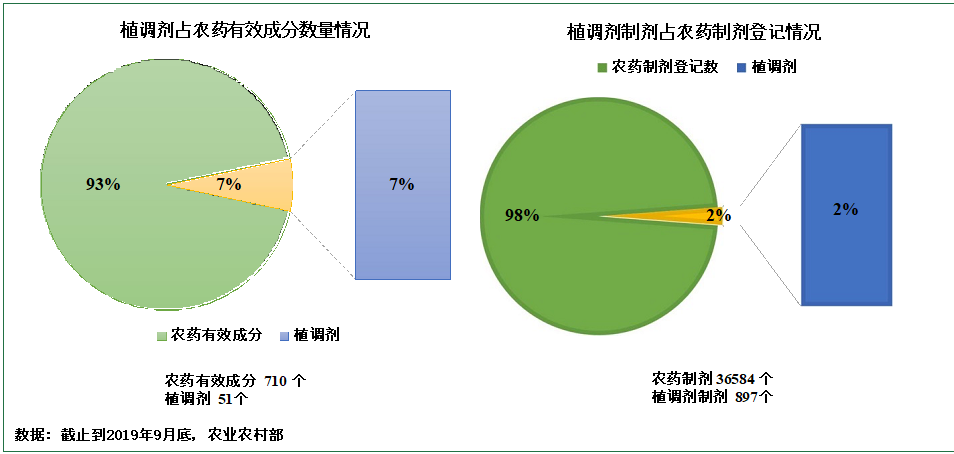 Xinruifeng has started from the production of biological raw materials to focus on gibberellic acid products. Today, it focuses on plant adjustment + nutrition precise control program, which is catering to the sustainable and high-quality development policy of Yunnan agriculture, and is refined and meticulous in the field of grape segmentation. Promote the scientific and standardized use of plant growth regulators to help grow high-quality table grapes!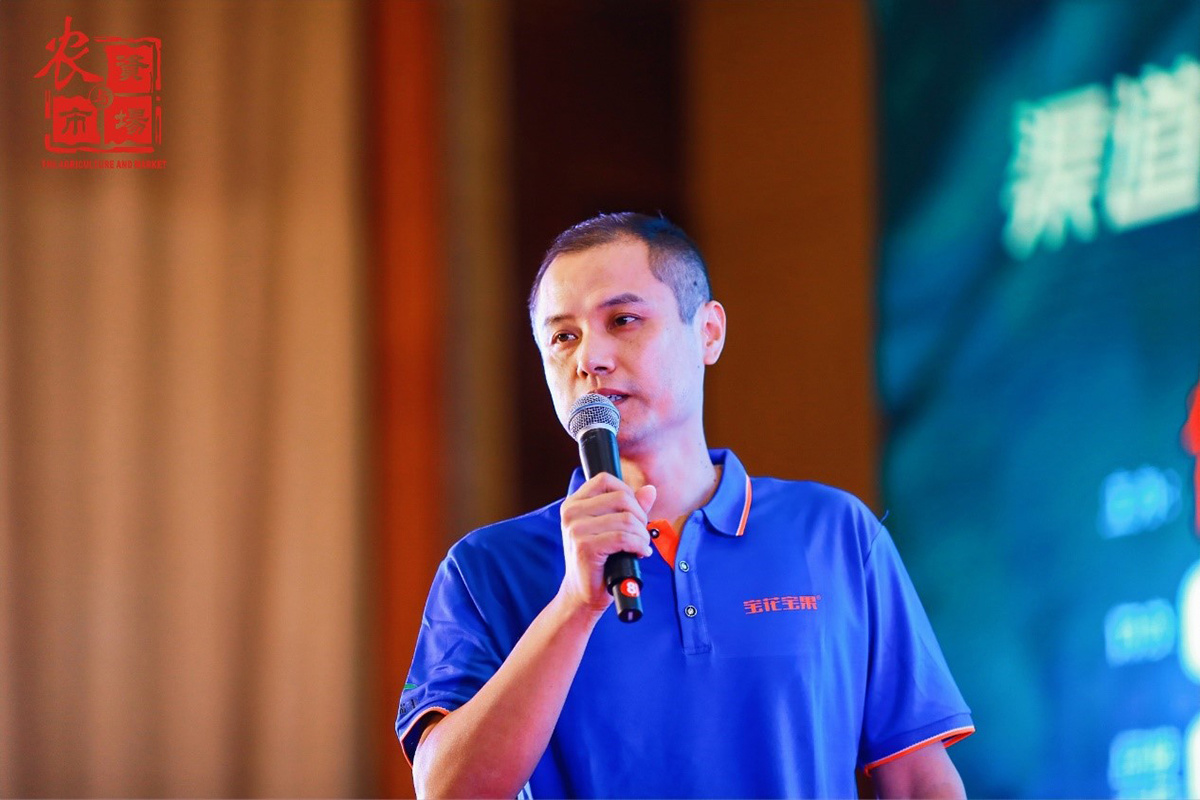 Jiangxi Plant Adjustment Engineering Research Center and Jiangxi Xinruifeng Biochemical Co., Ltd. Huang Shiqian made a report on "Technical Analysis of Precision Regulation and Application of High-Quality Grapes". And summed up the key to the precise regulation of grape planting adjustment:
First, grasp the processing time,
Second, use the appropriate concentration,
3. Scientific combination,
Fourth, pay attention to temperature changes,
5. Reasonably mix fertilizer and water.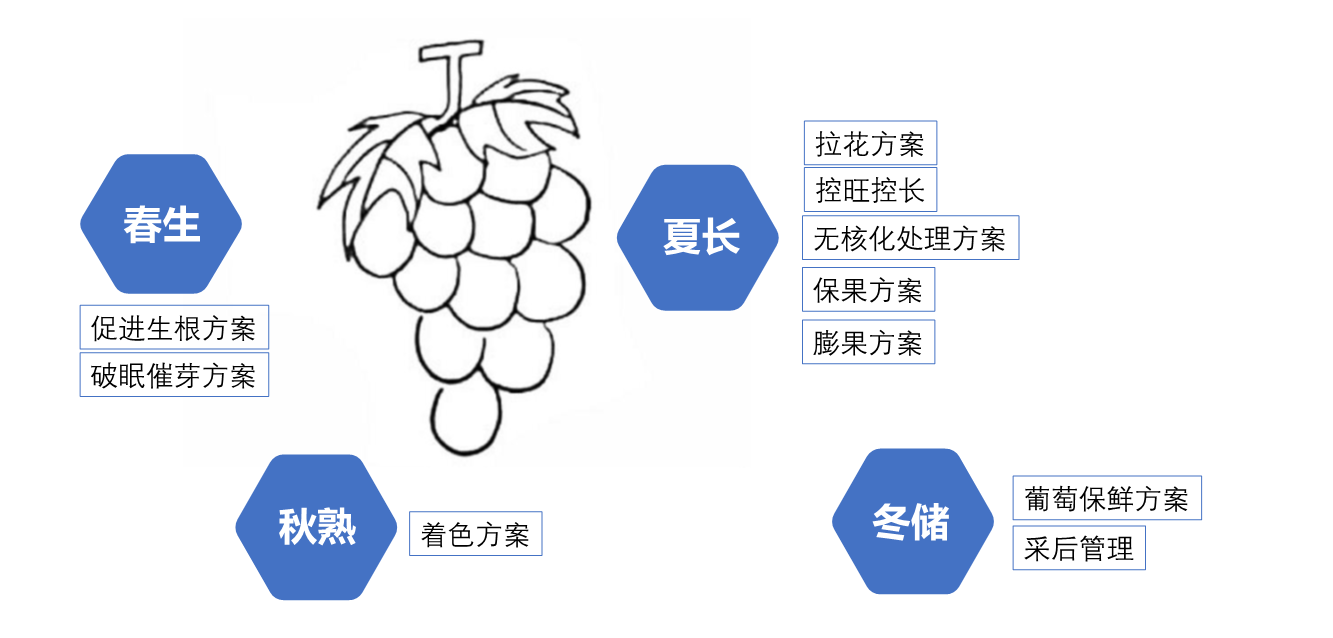 Four, effect feedback
After a large number of long-term experiments and demonstrations, the "Baohua Baoguo" program has shown good results in grape varieties such as Sunshine Rose, Krensheng, Xiahei, Kyoho, Hutai and Hongti.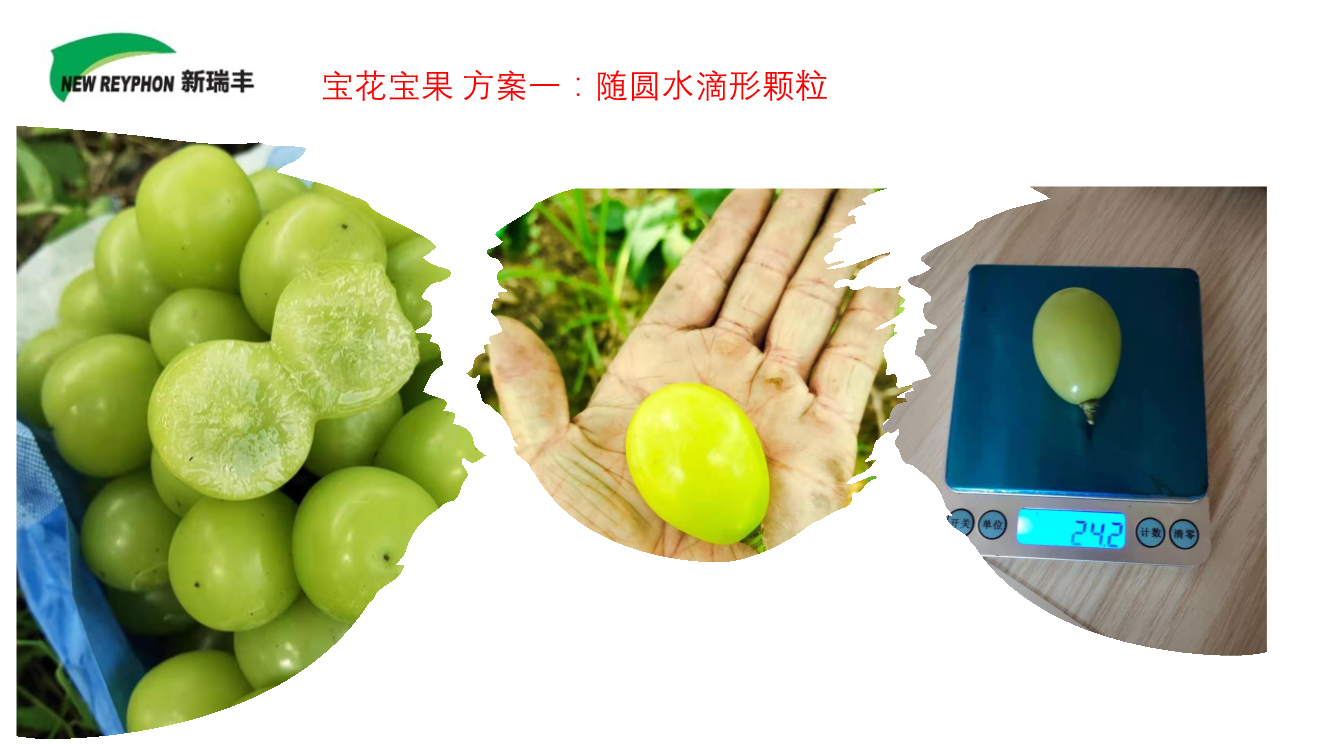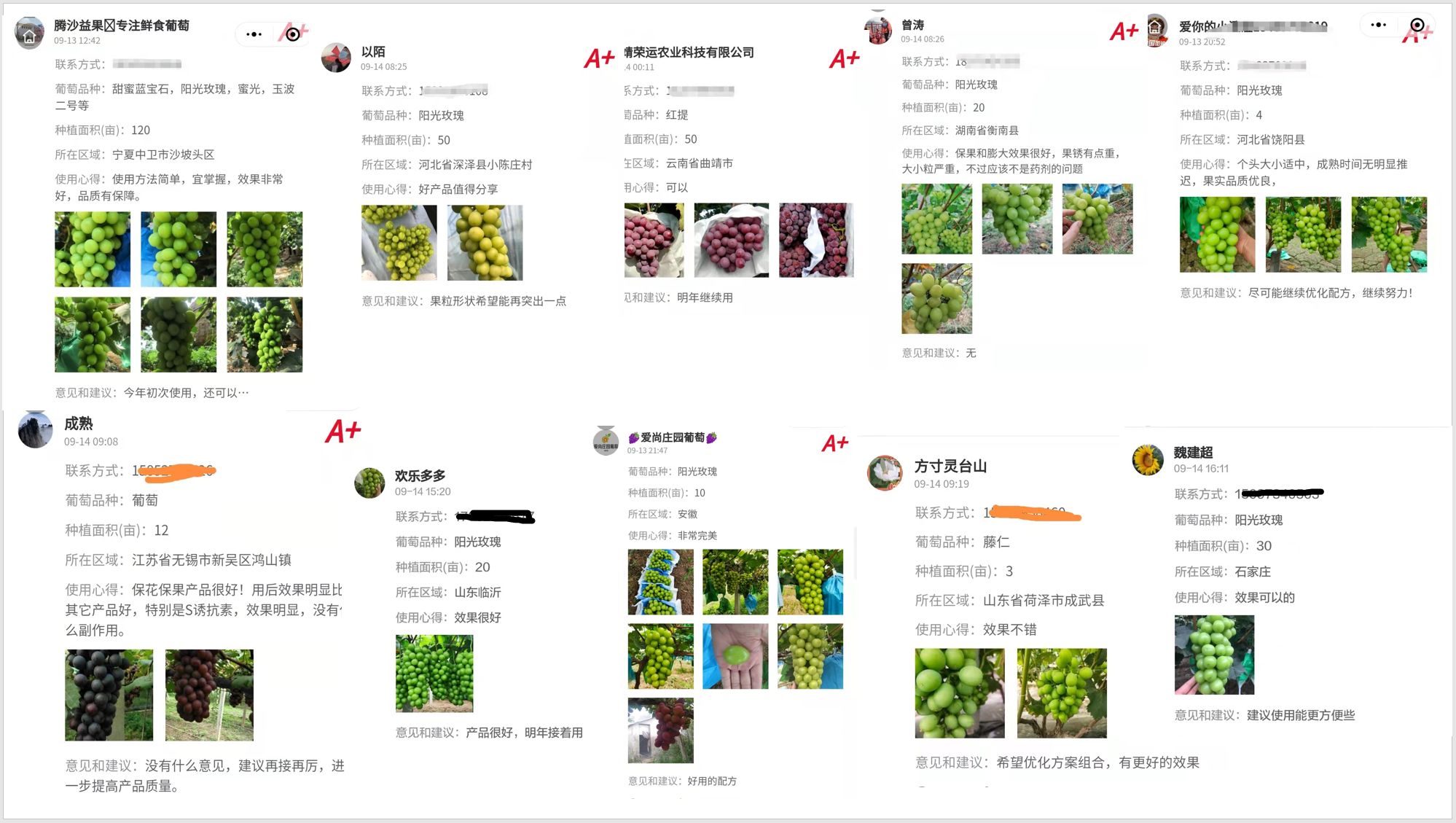 In 2021, the effect of the "Baohua Baoguo" program has been recognized and affirmed by grape growers all over the country; at the same time, we are also deeply responsible for us, and have put forward higher requirements for ourselves. We will continue to optimize the program and reduce the cost of medication. Help the grape industry to improve quality and efficiency.
V. Harvest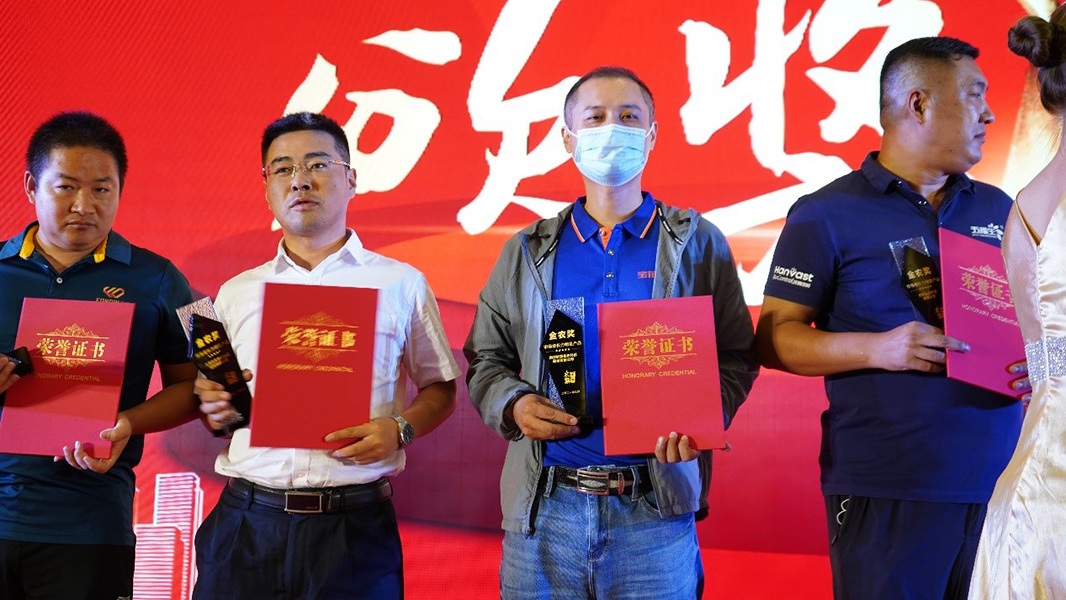 The company's ingenious research and development is highly recognized by the market! Jiangxi Xinruifeng Biochemical Co., Ltd.'s product "Baohua Baoguo Series Package" won the honorary title of "Market Growth Star Product" at the 2021 China (Yunnan) Channel Business Development Conference!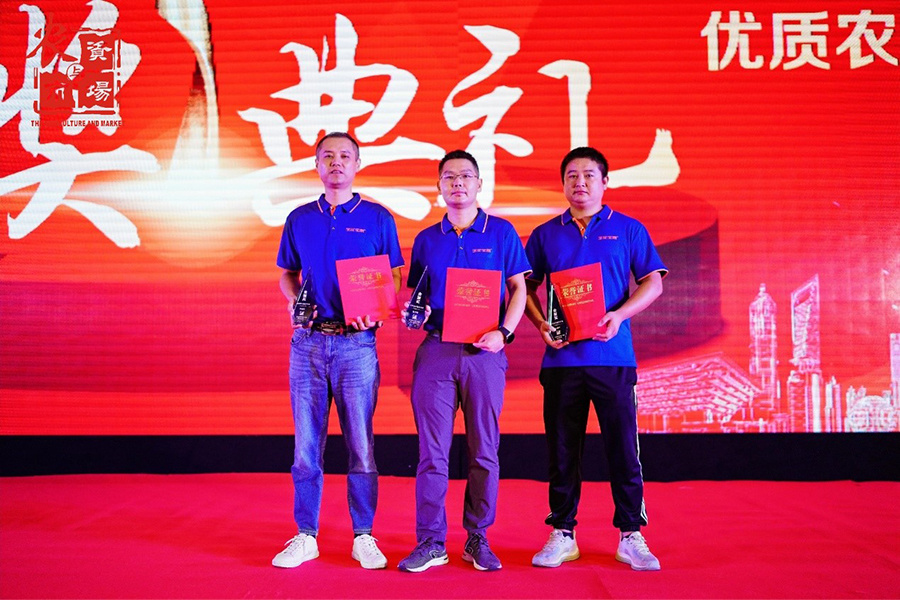 High-quality service to understand the pain points, and excellent technology to solve problems. Three agricultural technical talents from Jiangxi Xinruifeng Biochemical Co., Ltd. won the honorary title of "Quality Agricultural Technology Service Expert" at the 2021 China (Yunnan) Channel Business Development Conference! We are proud of the stage and behind the scenes, working together to shoulder the heavy burden of the development of plant growth regulators.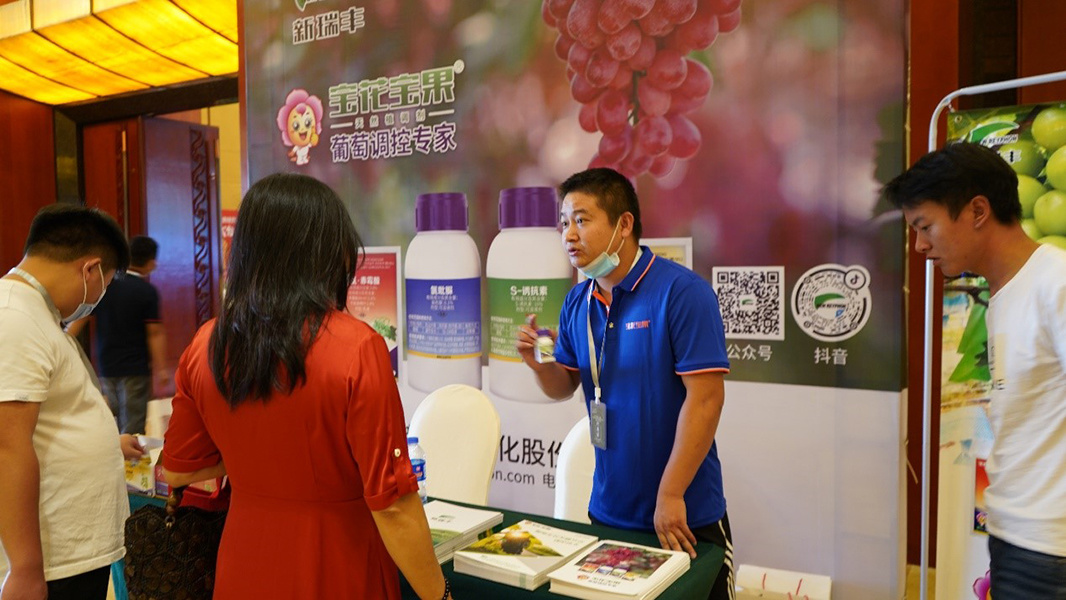 During the break, participating merchants came to Xinruifeng's booth to learn about Xinruifeng's "Baohua Baoguo" series of products and consult the application plan of regulators.
Jiangxi Xinruifeng Biochemical Co., Ltd.

No public

Douyin

Kuaishou
---
Service
QQ