Welcome to the official website of Jiangxi Xinruifeng Biochemical Co., Ltd.!
【Product Release】Baohua Baoguo-Alginic Acid
---
  Baohua Baoguo-alginic acid is an organic water-soluble fertilizer imported from Cape South Africa and authorized agent in China. It is extracted from the unique giant bamboo algae, which is pollution-free and rich in highly active physiological regulation clusters in the deep sea of South Africa. It adopts high-pressure cell bursting method, pure physical extraction, and no artificial hormones are added. It is a plant growth active agent with nutritional regulation function.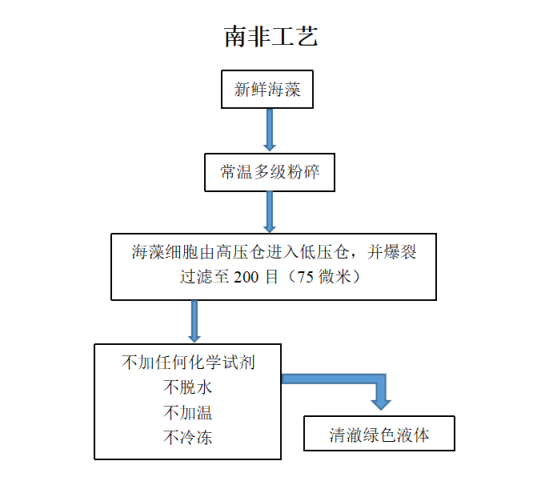 1. Characteristics and Functions of Baohua Baoguo-Alginic Acid
Baohuabaoguo-alginic acid organic water-soluble fertilizer is weakly acidic, high in organic matter, and rich in plant growth regulators such as auxin, cytokinin, gibberellic acid, brassinolide, polyamine and seaweed polyphenols. With higher biological activity, it has obvious advantages in improving plant vitality, yield, and stress resistance.
Plant Growth Regulating Substances Contained in Baohua Baoguo-Alginic Acid and Their Functions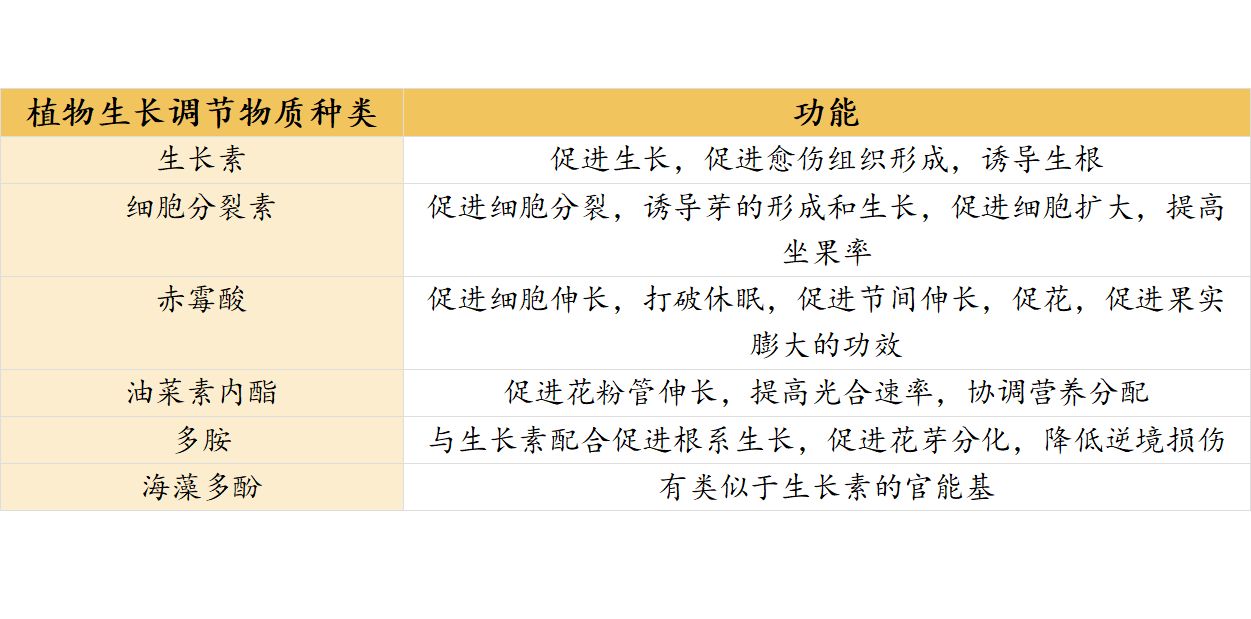 Second, the advantages of Baohua Baoguo-alginic acid
1. High activity, good absorption and utilization
It completely retains the active substances required for plant growth, which can be directly absorbed by plants and fully utilized; it can also be used in combination with most pesticides and chemical fertilizers, which has a synergistic effect.
2. High safety and environmental friendliness
As a pure physical extract of giant bamboo algae, it is harmless to humans and animals, has no pollution to the environment, and is safe.
3. Crops are suitable for a wide range of periods
Alginic acid is rich in natural highly active growth regulating substances, which can coordinate the vegetative growth and reproductive growth of plants, and is suitable for use in the whole growth period of crops.
4. Resist stress and increase production, improve quality
Alginic acid can increase crop yield, improve crop growth quality, and enhance crop growth regulation, nutrient absorption and stress-resistant repair capacity under environmental stress.

  Baohua Baoguo-Alginate Organic Water Soluble Fertilizer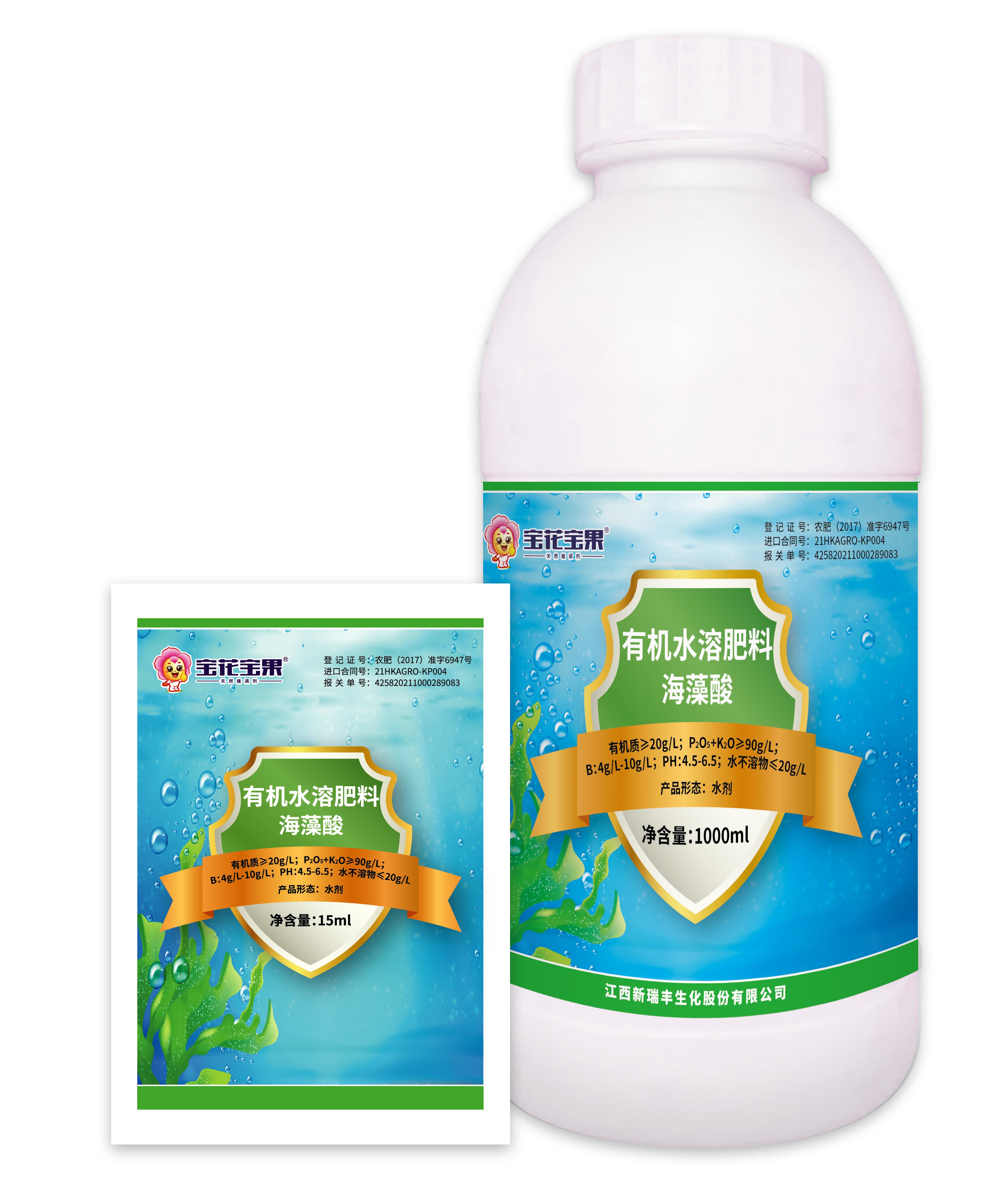 II. Application direction of Baohua Baoguo-alginic acid
1. Provide endogenous hormones, stimulate crops to produce and regulate the balanced supply of hormones, and replenish energy at the same time.
2. Soften fruit stems, increase fruit powder, and use with Plant Growth Regulators to increase efficiency.
3. Break the dormancy, the leaves are sprayed and rooted, and the seedlings are healthy and strong.
4. Thawing and drought resistance, repairing phytotoxicity and improving quality.
5. Protect flowers and fruits, improve fruit setting rate, especially increase yield under adversity.
6. Promote fruit enlargement, with better effect and higher yield when used with Jibao (920).
Applicable crops
Suitable for grapes, citrus, strawberries, kiwi, mango, tea, tomato, cucumber and other crops.
Applicable crops
Foliar spraying, drip irrigation, seed soaking and root soaking can be selectively used according to different crop varieties and different drug habits in different places. Please consult the agricultural technician for the applicable method and dosage.
Jiangxi Xinruifeng Biochemical Co., Ltd.

No public

Douyin

Kuaishou
---
Service
QQ