Welcome to the official website of Jiangxi Xinruifeng Biochemical Co., Ltd.!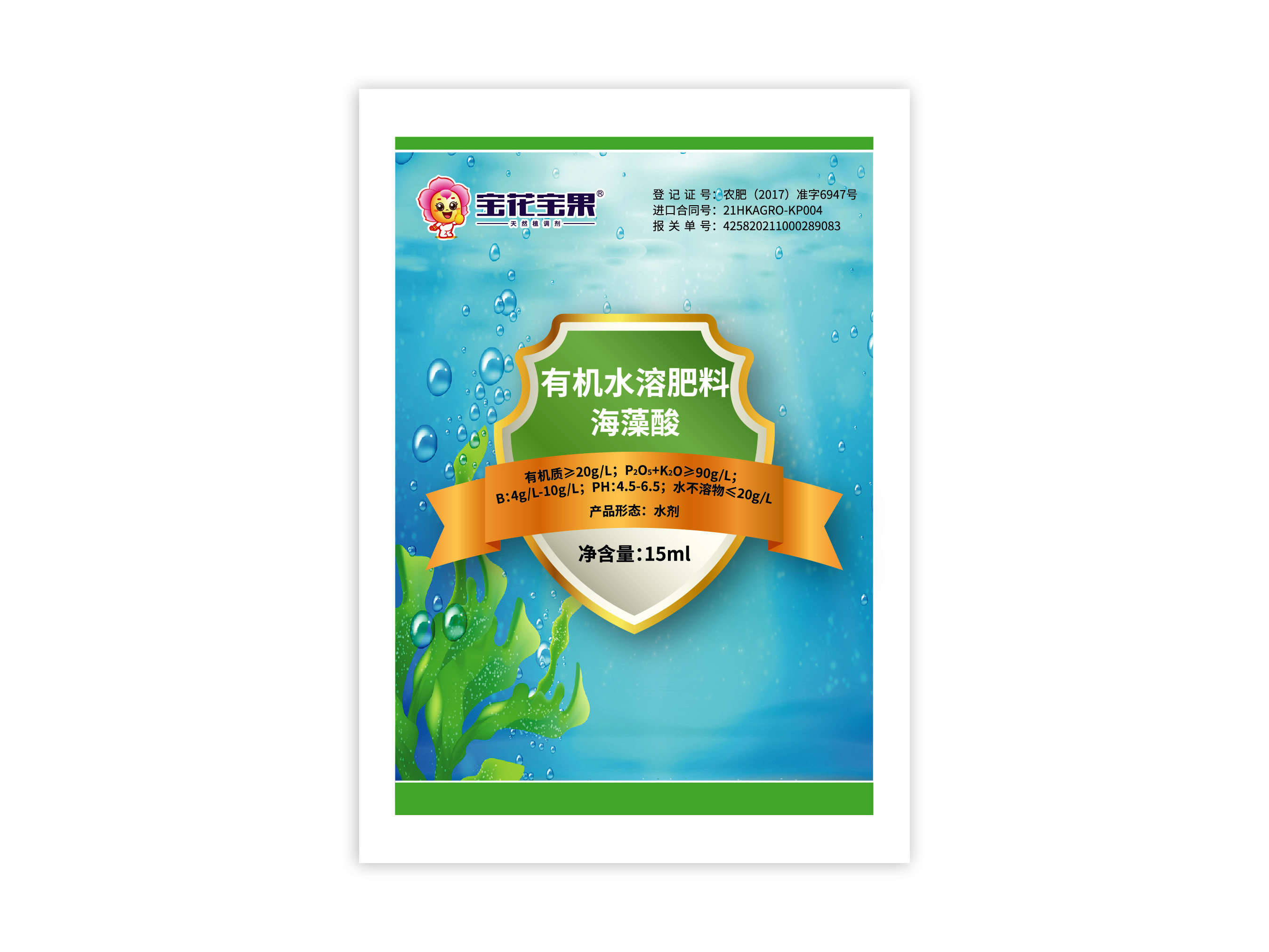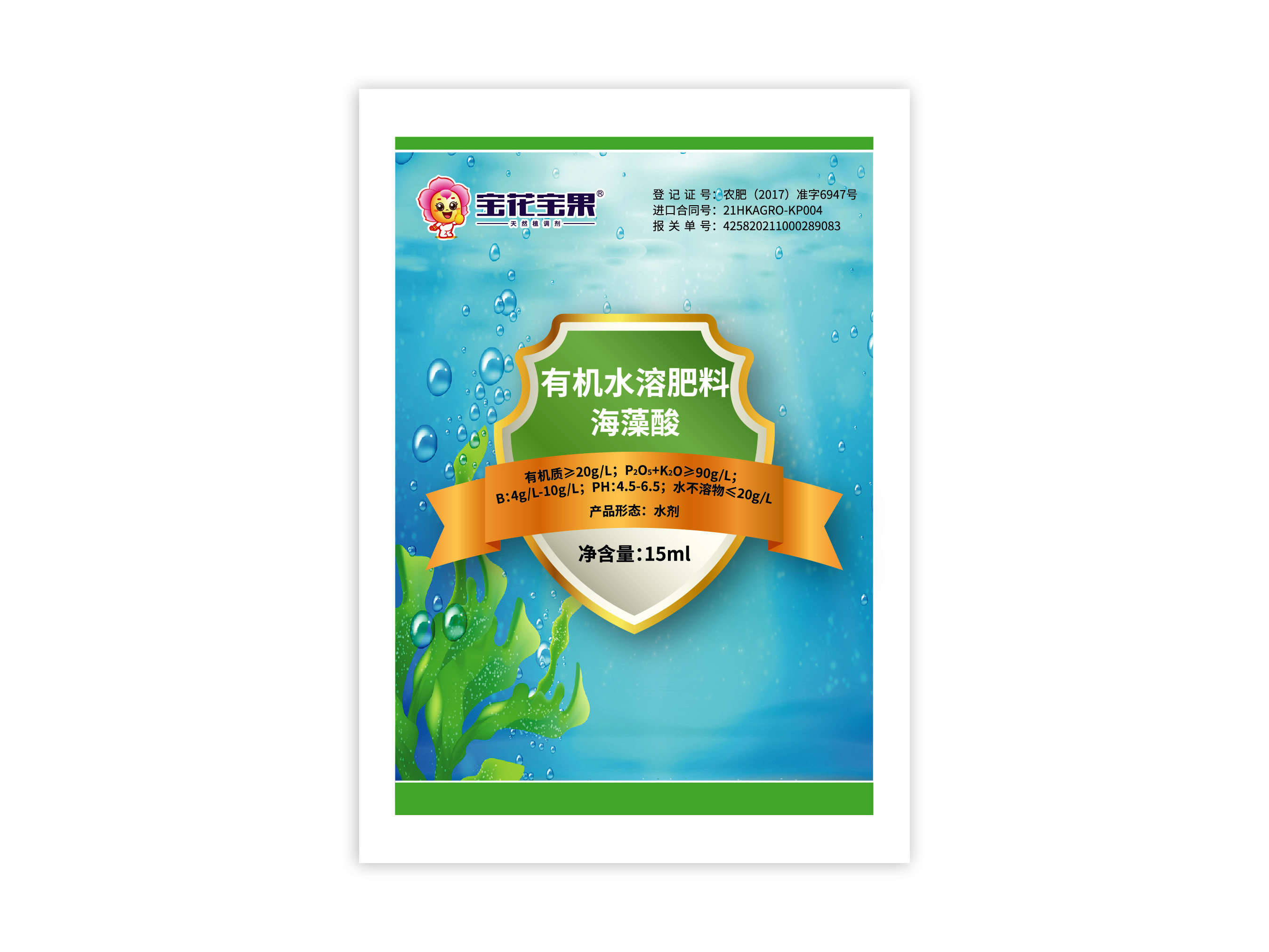 Alginic Acid Organic Water Soluble Fertilizer
---
Specification: 15ml/bag×100bags/box×4boxes/carton
       1000ml/bottle×12bottles/box


Messages
keywords:
acid
le
kg
the
with
is
and
it
this
please
Alginic Acid Organic Water Soluble Fertilizer
---
Instruction Manual for Organic Water Soluble Fertilizer Alginic Acid
Registration number: Agricultural Fertilizer (2017) Zhunzi No. 6947 Country of Origin: South Africa
Import contract number: 21HKAGRO-KP004
Customs declaration number: 425820211000289083
This product uses the unique South African kelp giant seaweed, which is produced by cold-pressed cell burst technology. It is rich in auxin, cytokinin and other biologically active substances, which can effectively improve crop quality and increase crop yield, thereby get good returns.
Registered Ingredients:
Organic matter ≥20g/L; P2O5+K2O≥90g/L; B: 4g/L-10g/L; PH: 4.5-6.5; Water insoluble matter ≤20g/L
Limited indicators:
Mercury (Hg) ≤ 2mg/kg; Arsenic (As) ≤ 15mg/kg; Cadmium (Cd) ≤ 3mg/kg; Lead (Pb) ≤ 50mg/kg; Chromium (Cr) ≤ 150mg/kg; Thallium (Pb) ≤2.5mg/kg; Biuret ≤1.5%; Ascaris egg mortality rate ≥95%; Fecal coliform count ≤100/g;
Application:
Spraying: 10-15 days interval, spray 2-3 times, dilute 300-500 times.
Drip irrigation: 500-1000ml/mu.
Soaking seeds: soaking seeds with 0.1-0.2% solution (sowing after drying).
Dip root: 1:100 or 1:200 dilution.
Registered crops:
Tomatoes, cucumbers and other solanaceous fruits, melons.
Notes:
1. This product is non-toxic, avoid contact with children, please rinse with plenty of water if it accidentally gets into the eyes.
2. Please dilute and mix before mixing with pesticides.
3. When the temperature is higher than 30℃, it is recommended to use it after 4 pm.
4. Store in a cool dry place.
*Please communicate with the country or region agent for the specific usage and efficacy of this product.
Manufacturer: Kelp Products (Pty) Ltd South Africa
Jiangxi Xinruifeng Biochemical Co., Ltd.

No public

Douyin

Kuaishou
---
Service
QQ