Welcome to the official website of Jiangxi Xinruifeng Biochemical Co., Ltd.!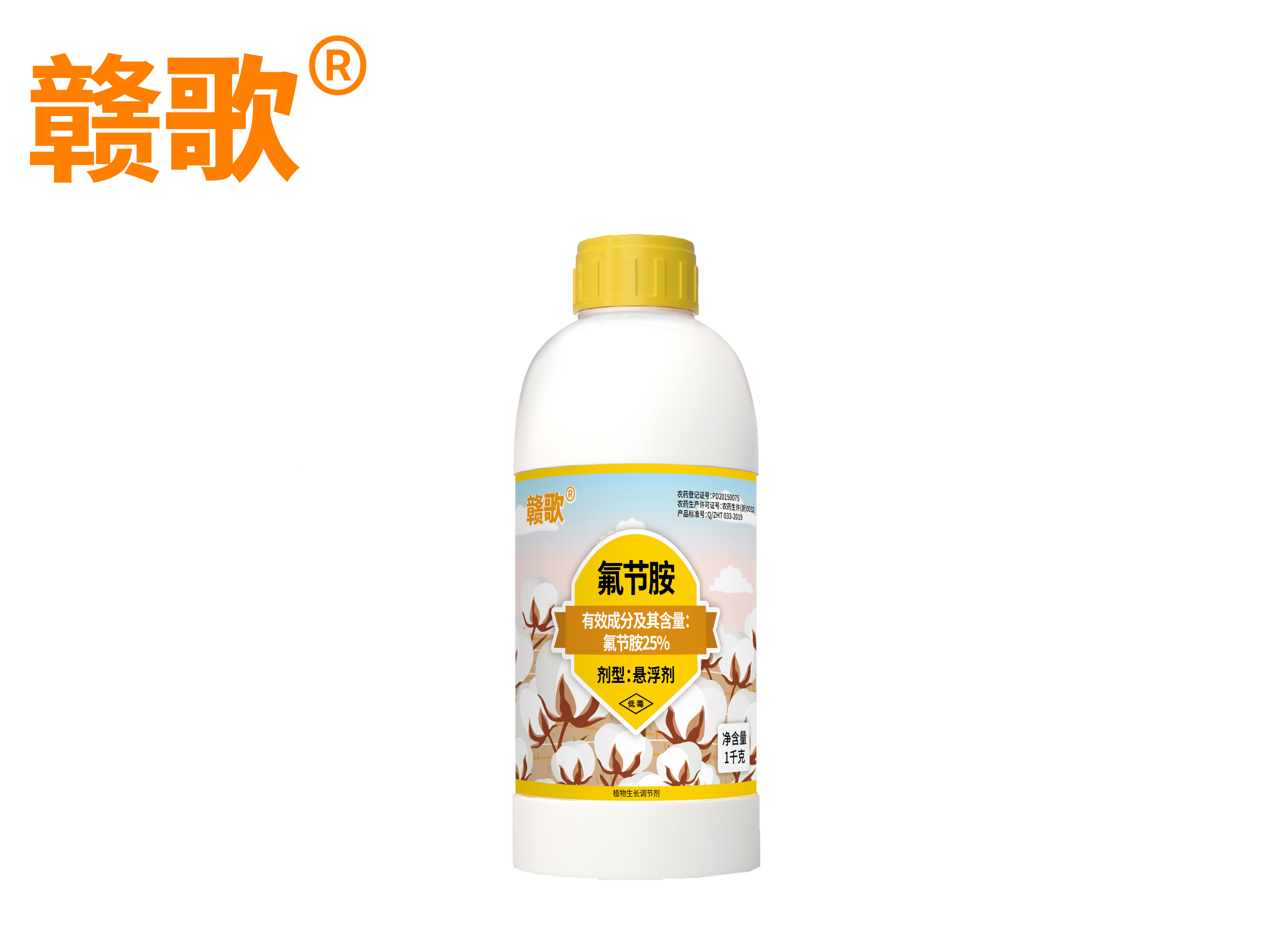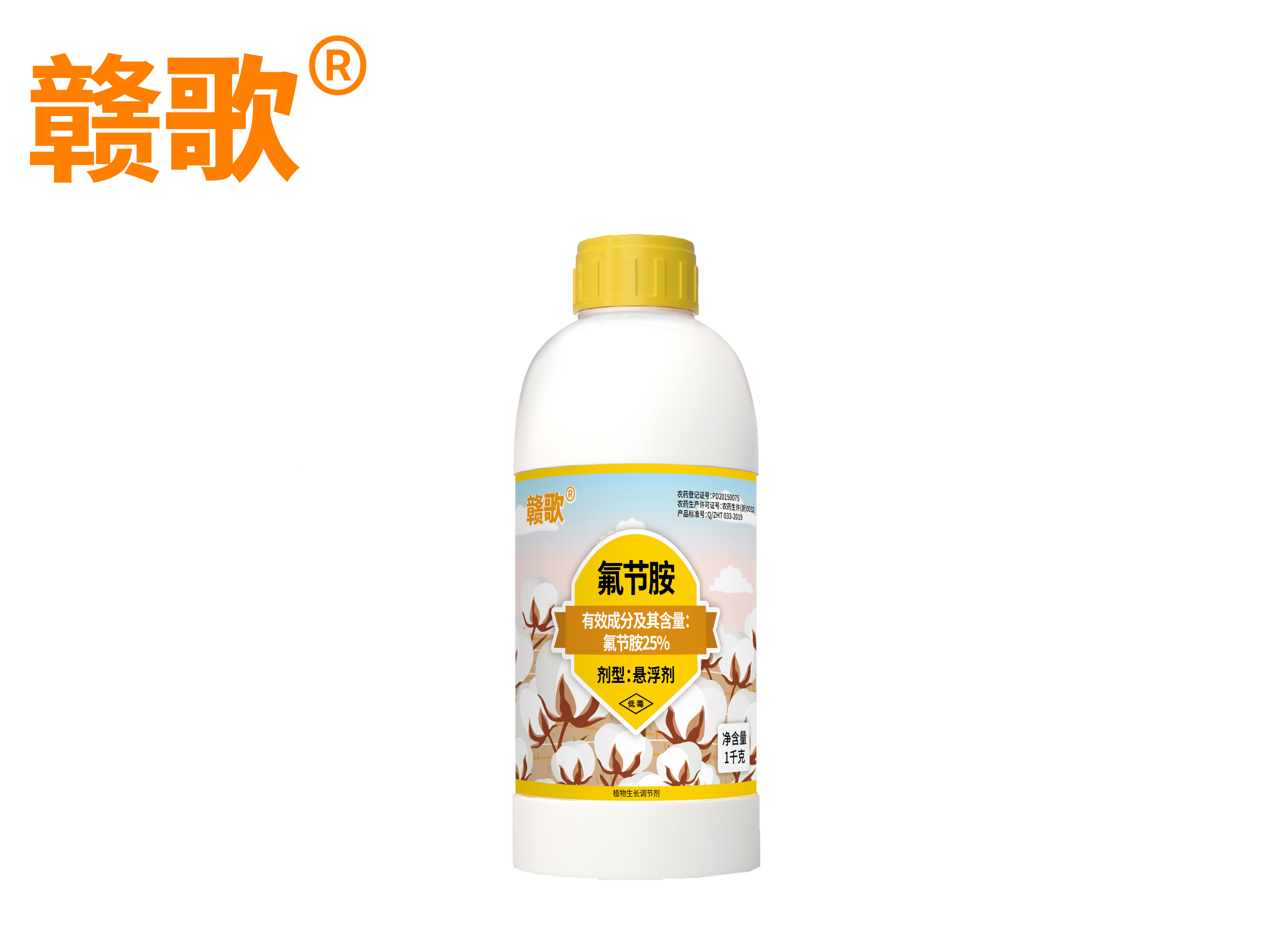 25% flubenzamide suspending agent
---
Specifications: 1kg/bottle x 12bottles/carton
   

Messages
keywords:
agent
and
of
the
or
to
for
with
use
not
25% flubenzamide suspending agent
---
Instructions for use of 25% flubenzamide suspension

Pesticide registration number: PD20150075
Pesticide production license number: Pesticide Health Xu (Zhejiang) 0032
Product standard number: Q/ZHT 033-2019
First, product performance:
This product is a contact and partial systemic plant growth regulator, which can be used for cotton to inhibit the growth of terminal buds (top), shape ideal plant type, promote early maturity, improve cotton quality, and increase cotton yield; The growth inhibition effect of autumn shoots is obvious, and it has a certain effect of increasing yield.
Second, the scope and method of use:
| | | | |
| --- | --- | --- | --- |
| crops/sites | object of prevention | Dosage (preparation dose/mu) | way of administration |
| lychee tree | control tip | 750-1000 times liquid | spray |
| cotton | regulate growth | 60-80ml/mu | spray |
3. Technical requirements for use:
1. Use it once in the cotton bud stage and flower boll stage, and spray 30-40 kg of water per acre evenly on the stems and leaves. 2. Use when the autumn shoots of lychees are mature and the winter shoots are not out, and spray evenly on the leaves. 3. Use at most 2 times per season on cotton, with a safety interval of 20 days. Litchi can be used at most once per season
Fourth, matters needing attention:
1. Please follow the guidelines for safe use of pesticides. Avoid contact with skin, eyes and contaminated clothing, and avoid inhalation of droplets. Do not smoke or eat at the application site. Before drinking, eating or smoking, you should wash your hands and face first; 2. When dispensing, wear impermeable gloves, protective masks or goggles, and wear long-sleeved shirts and trousers; 3. When dispensing, wear a hat and wear Long-sleeved shirts, trousers and boots; 4. Care should be taken to avoid drug mist drifting to adjacent crops during application; 5. After application, thoroughly wash protective equipment, bathe, and change and wash work clothes; 6. Used Empty packaging, rinse with clean water three times and then dispose of it properly, do not reuse or repurpose it for other purposes. All applicators should be cleaned with water or appropriate detergent immediately after use. It is forbidden to clean the spraying equipment in waters such as rivers and ponds; 7. Pregnant women and lactating women should avoid contact; 8. It is forbidden to release natural enemies such as Trichogramma.
V. First aid measures for poisoning:
Skin Contact: Remove contaminated clothing and rinse skin thoroughly with soap and water. Eye contact: Immediately open the upper and lower eyelids, rinse with running water or normal saline for at least 15 minutes, and seek medical attention. Inhalation: Quickly leave the scene to fresh air. Keep the airway open. Give oxygen if breathing is difficult. If breathing and heartbeat stop, immediately perform artificial respiration and cardiac massage. seek medical attention. Ingestion: Do not induce vomiting, bring the label and seek medical attention immediately. Emergency Medical Measures: Quickly drink large amounts of milk, egg whites, or water. Note: Do not give anything by mouth or induce vomiting to a comatose patient. No special antidote, symptomatic treatment.
Six, storage and transportation methods:
This product should be stored in a dry, cool, ventilated, rain-proof place, away from fire or heat sources. Keep out of reach of children and lock. Do not store and transport with other commodities such as food, beverage, feed, etc. During transportation, prevent moisture, sunlight and rain.
Jiangxi Xinruifeng Biochemical Co., Ltd.

No public

Douyin

Kuaishou
---
Service
QQ