Welcome to the official website of Jiangxi Xinruifeng Biochemical Co., Ltd.!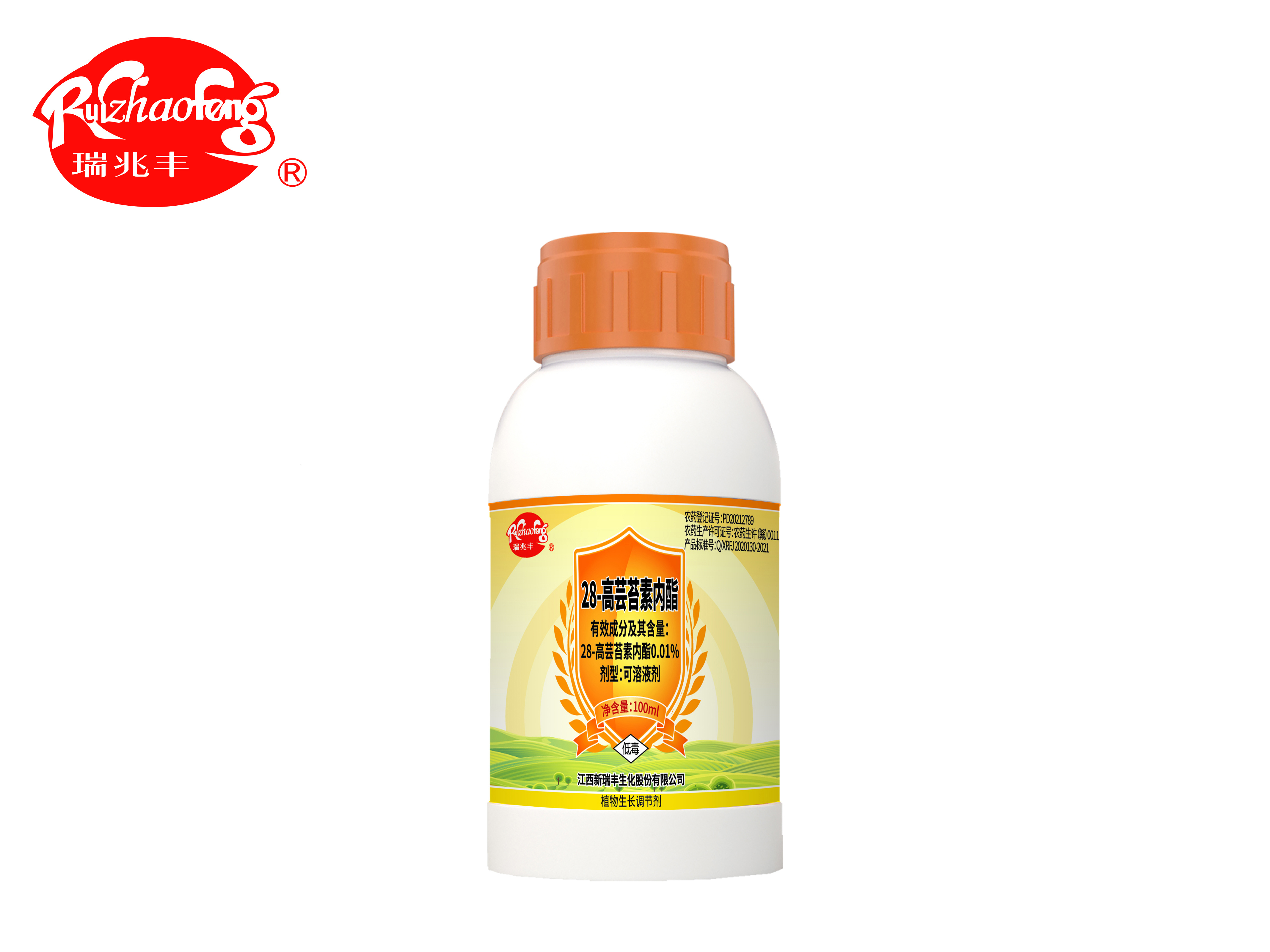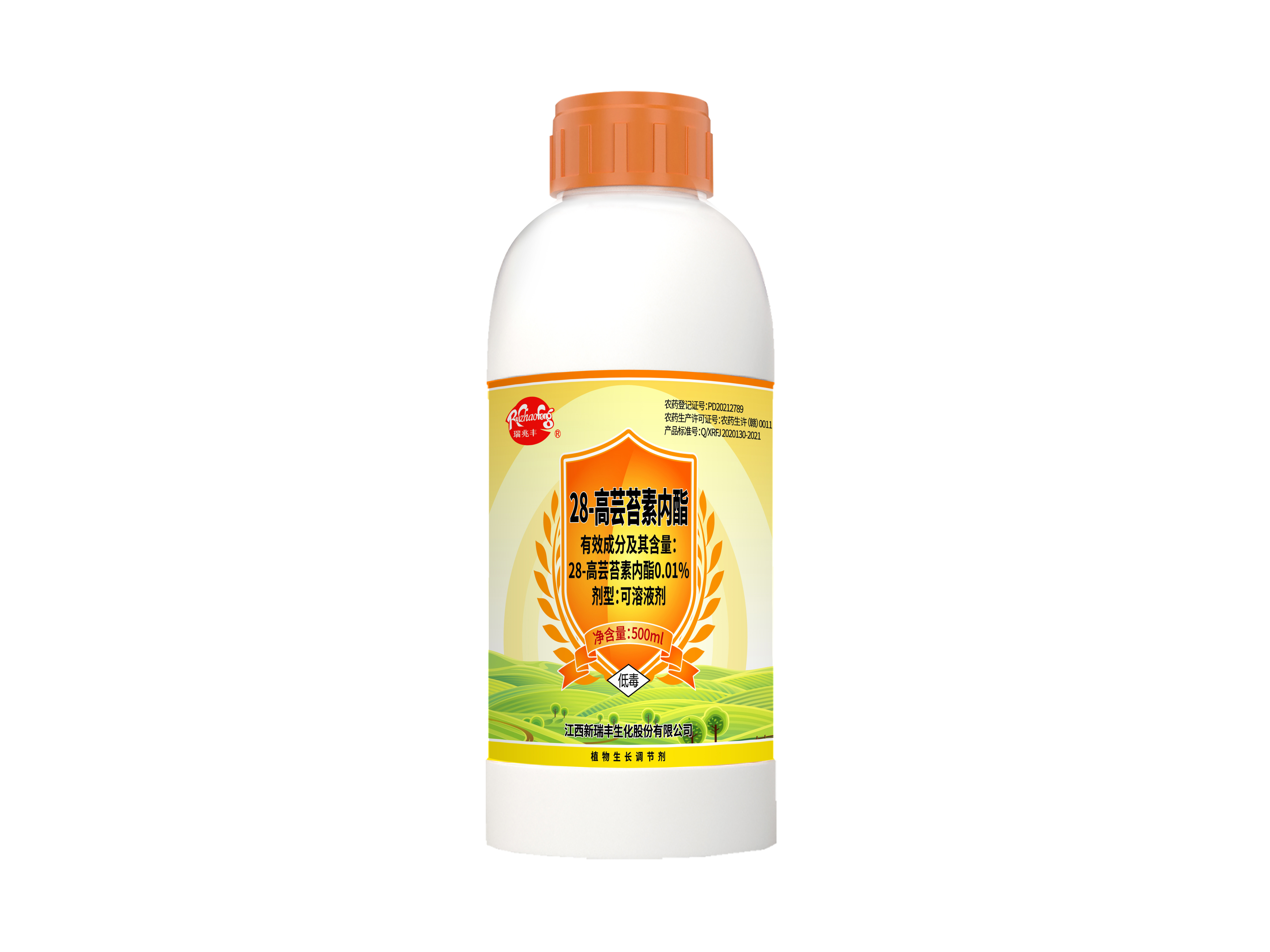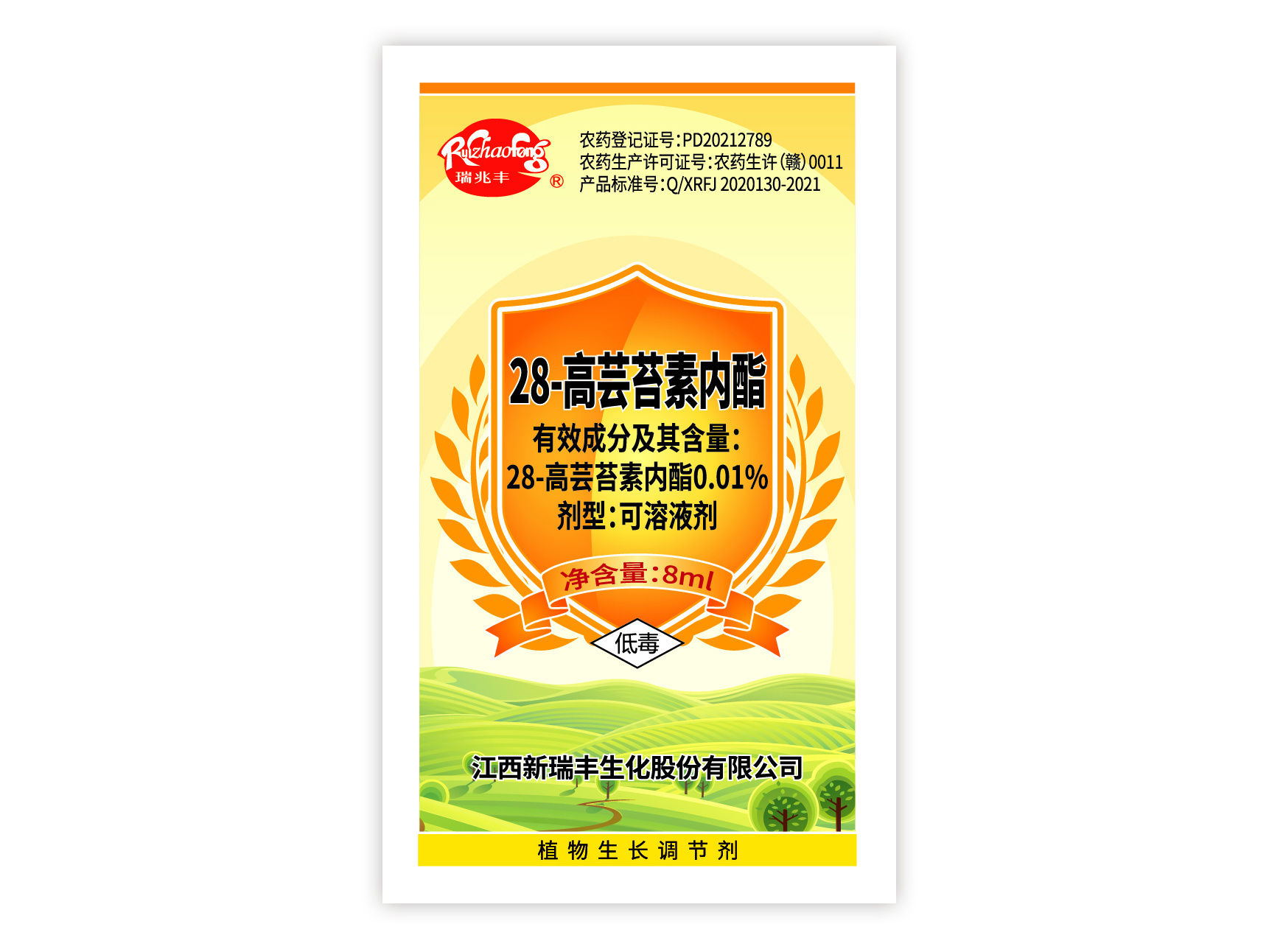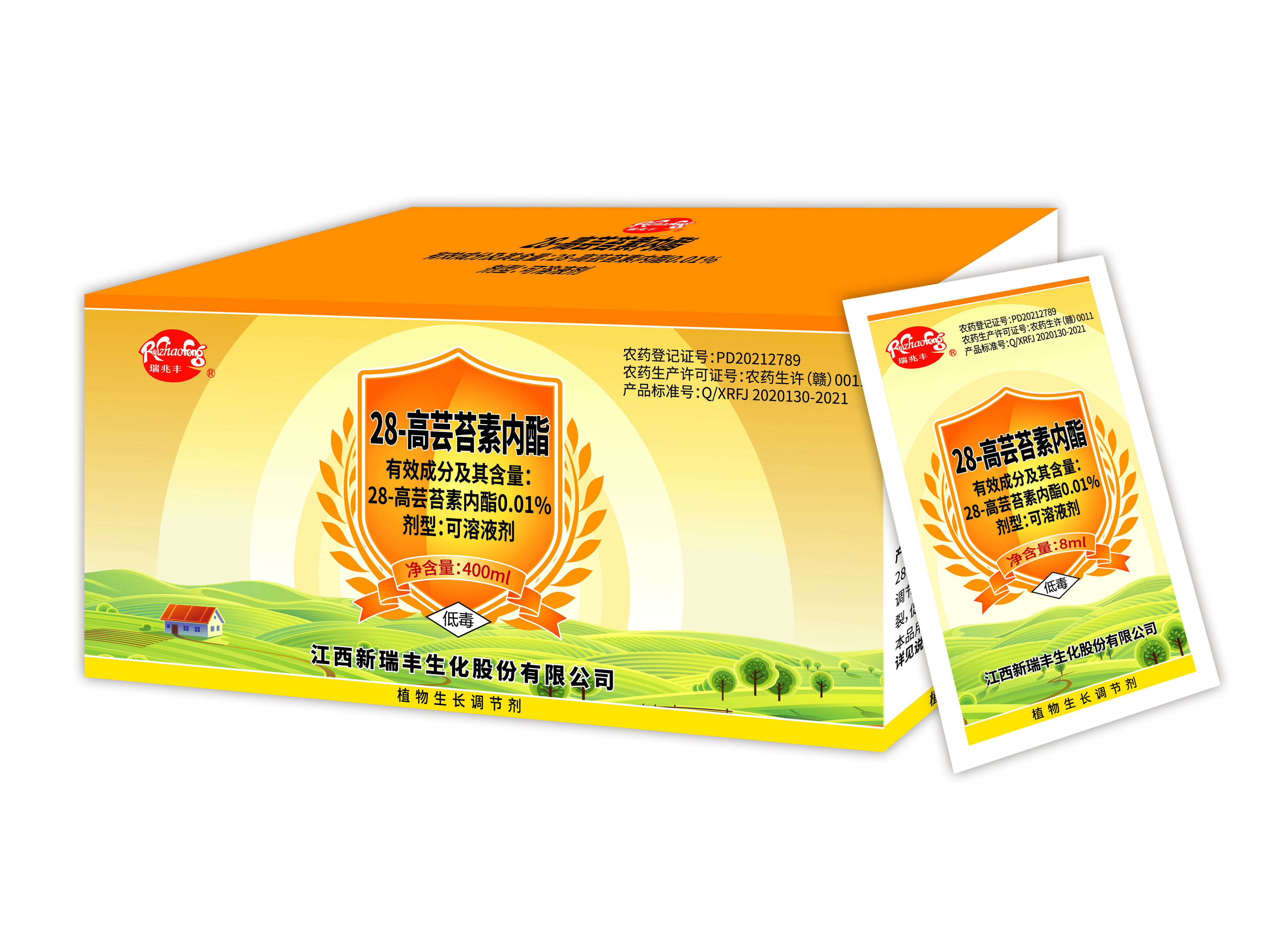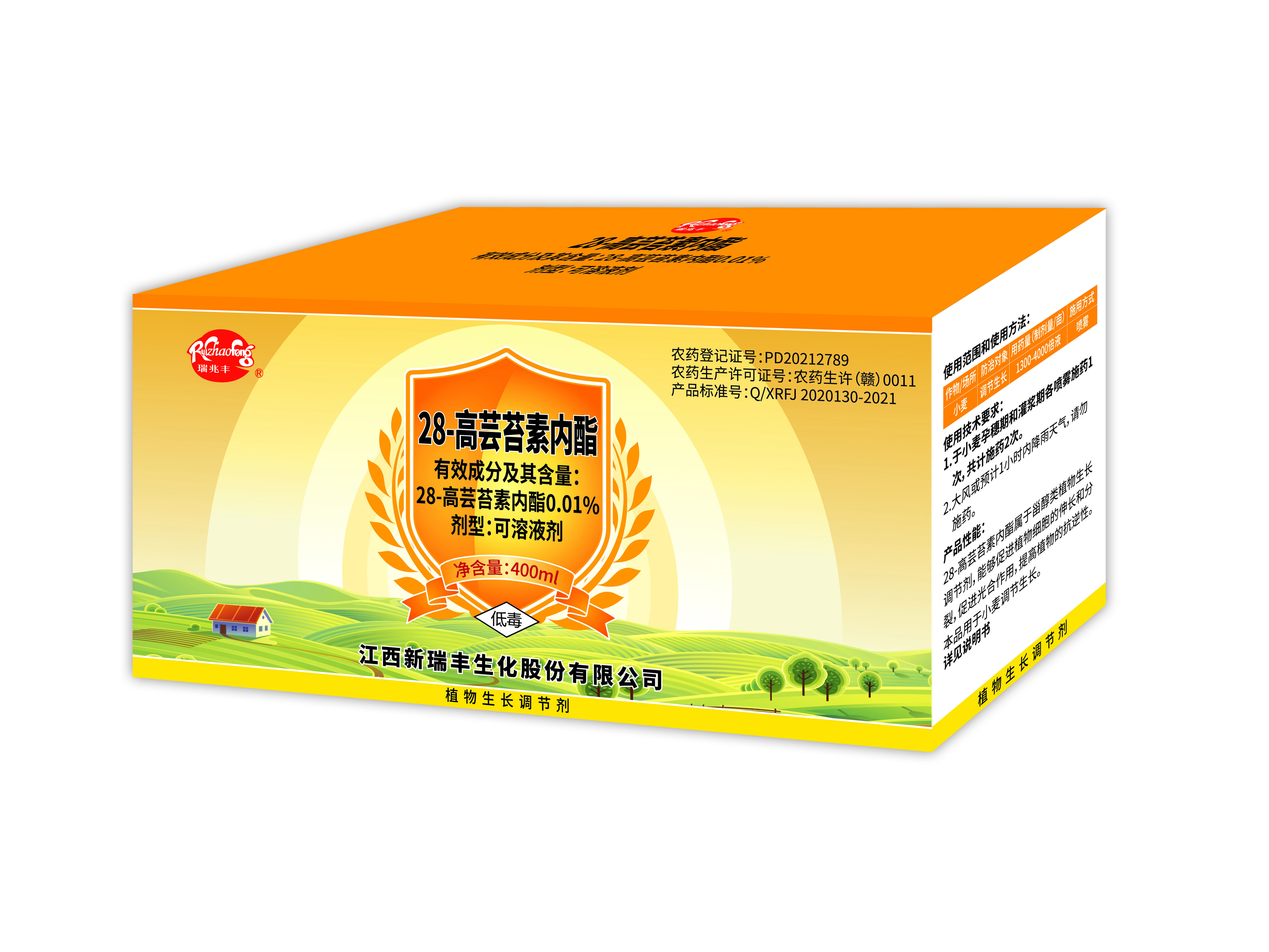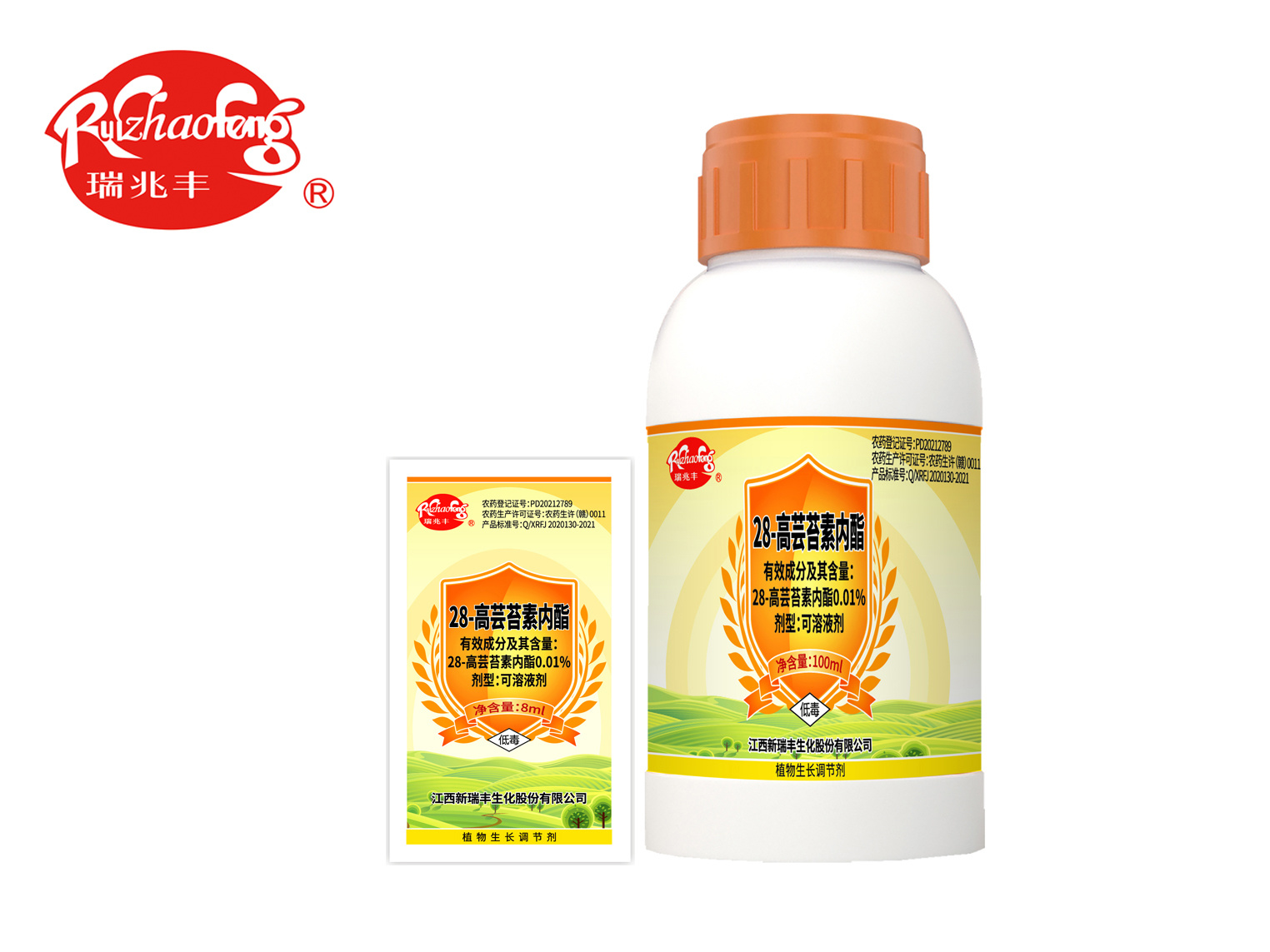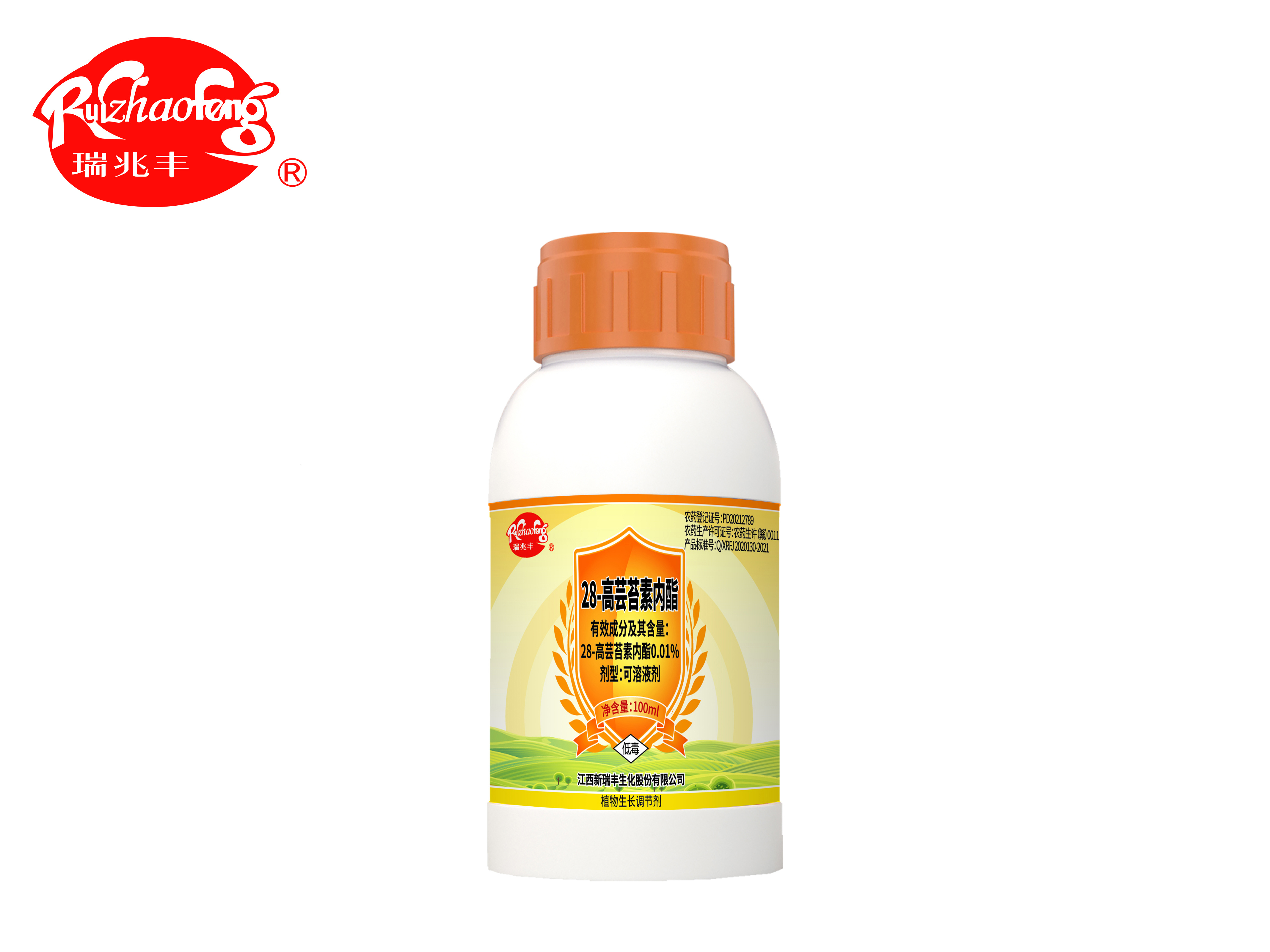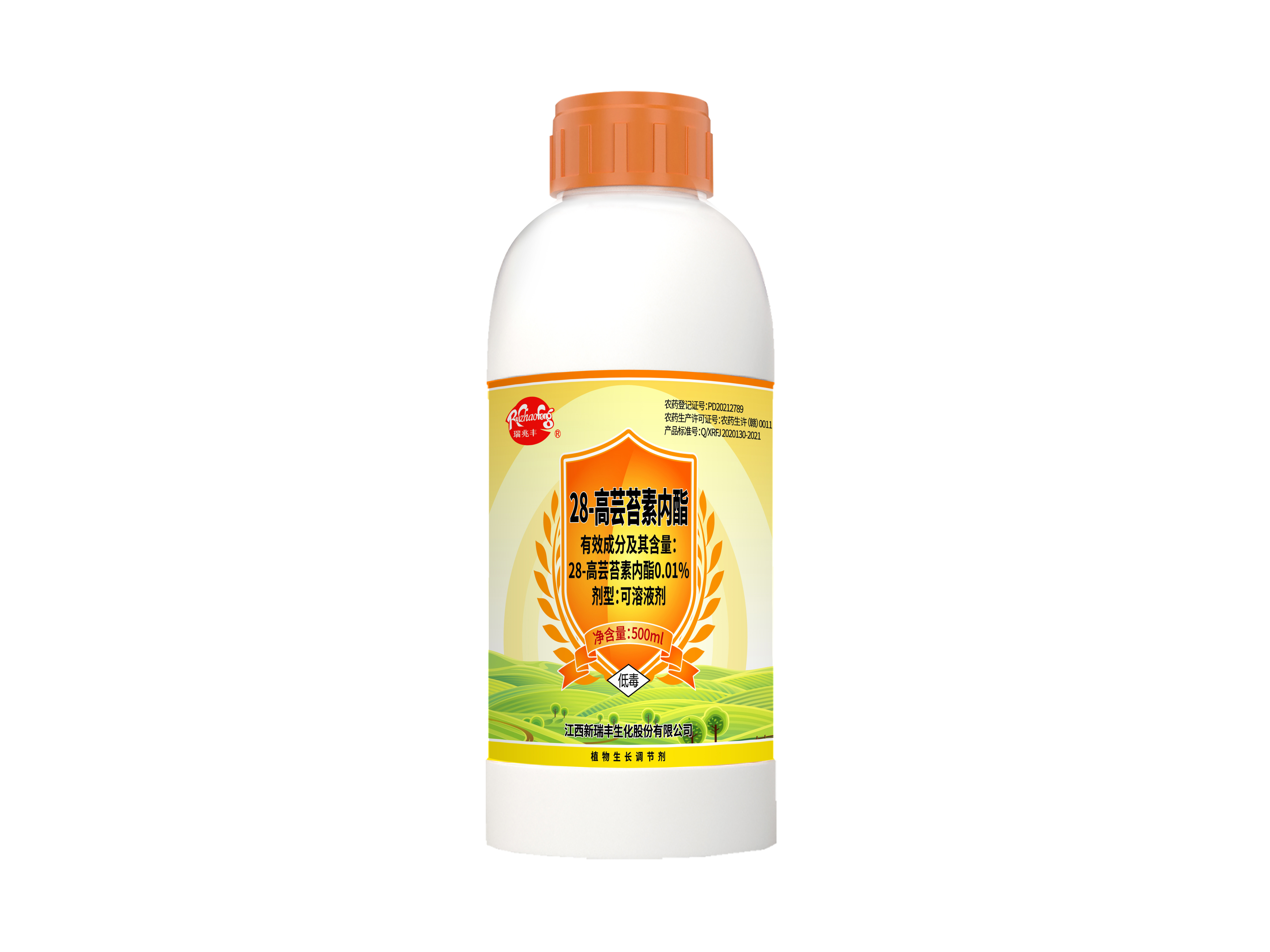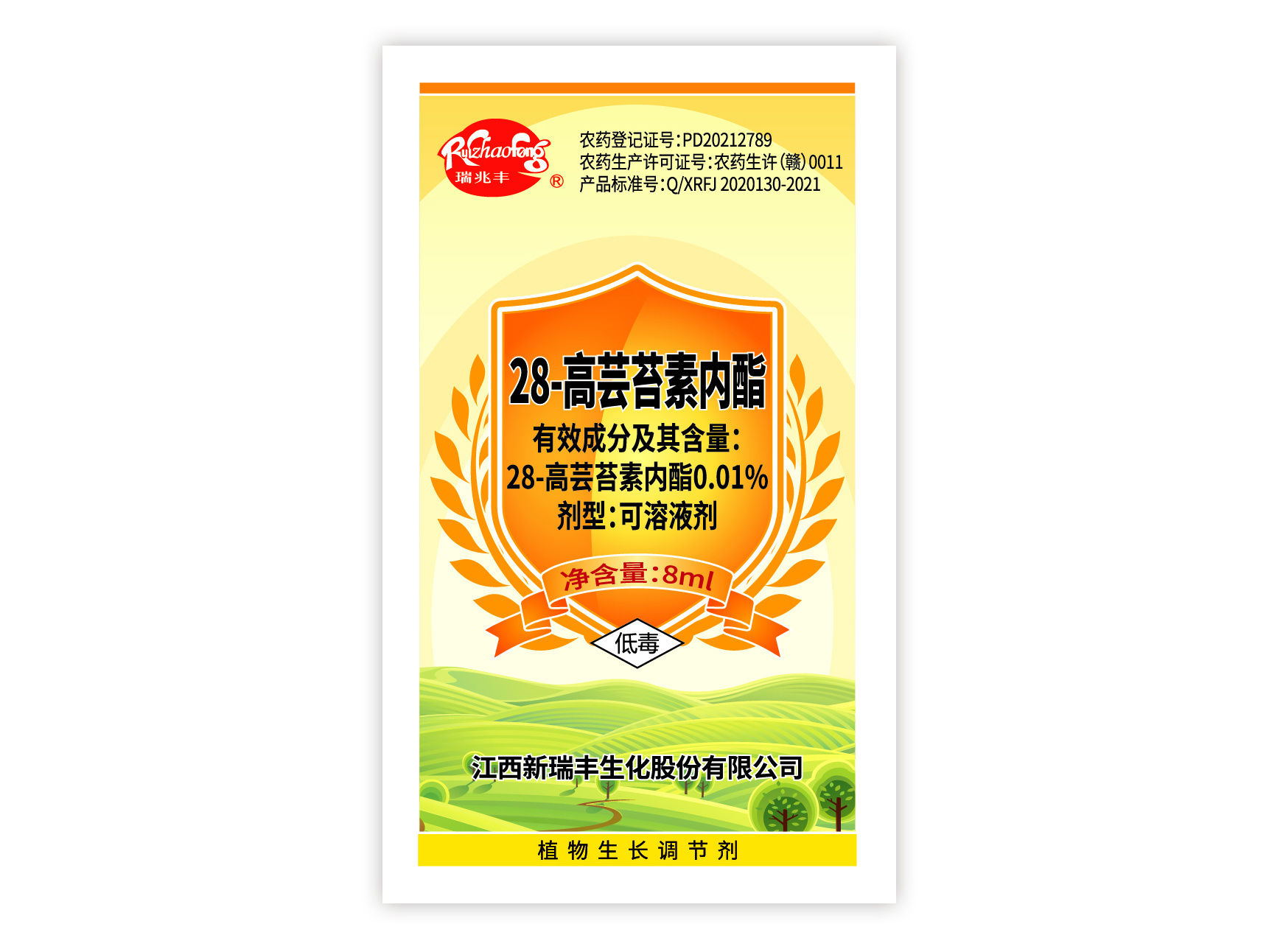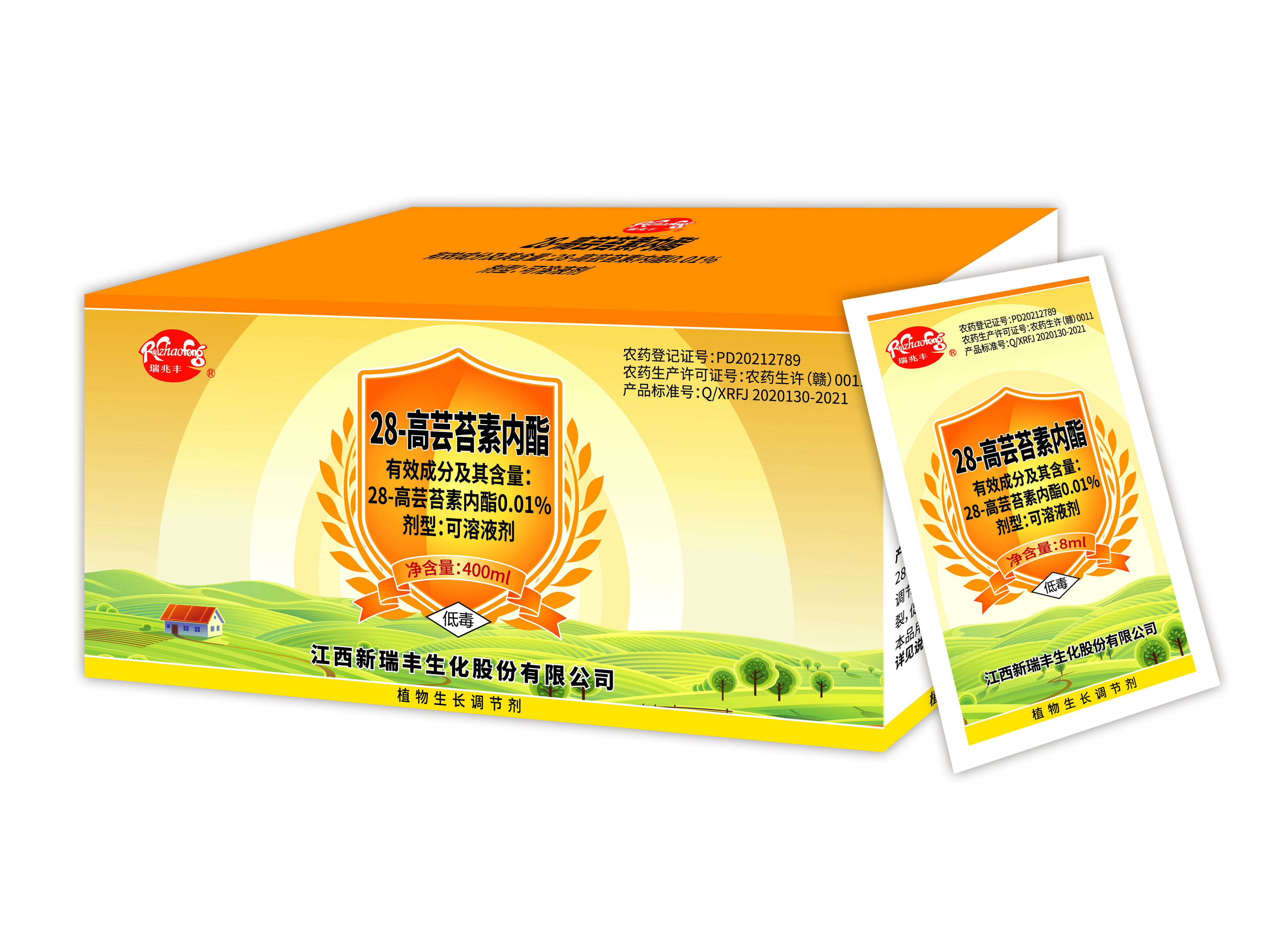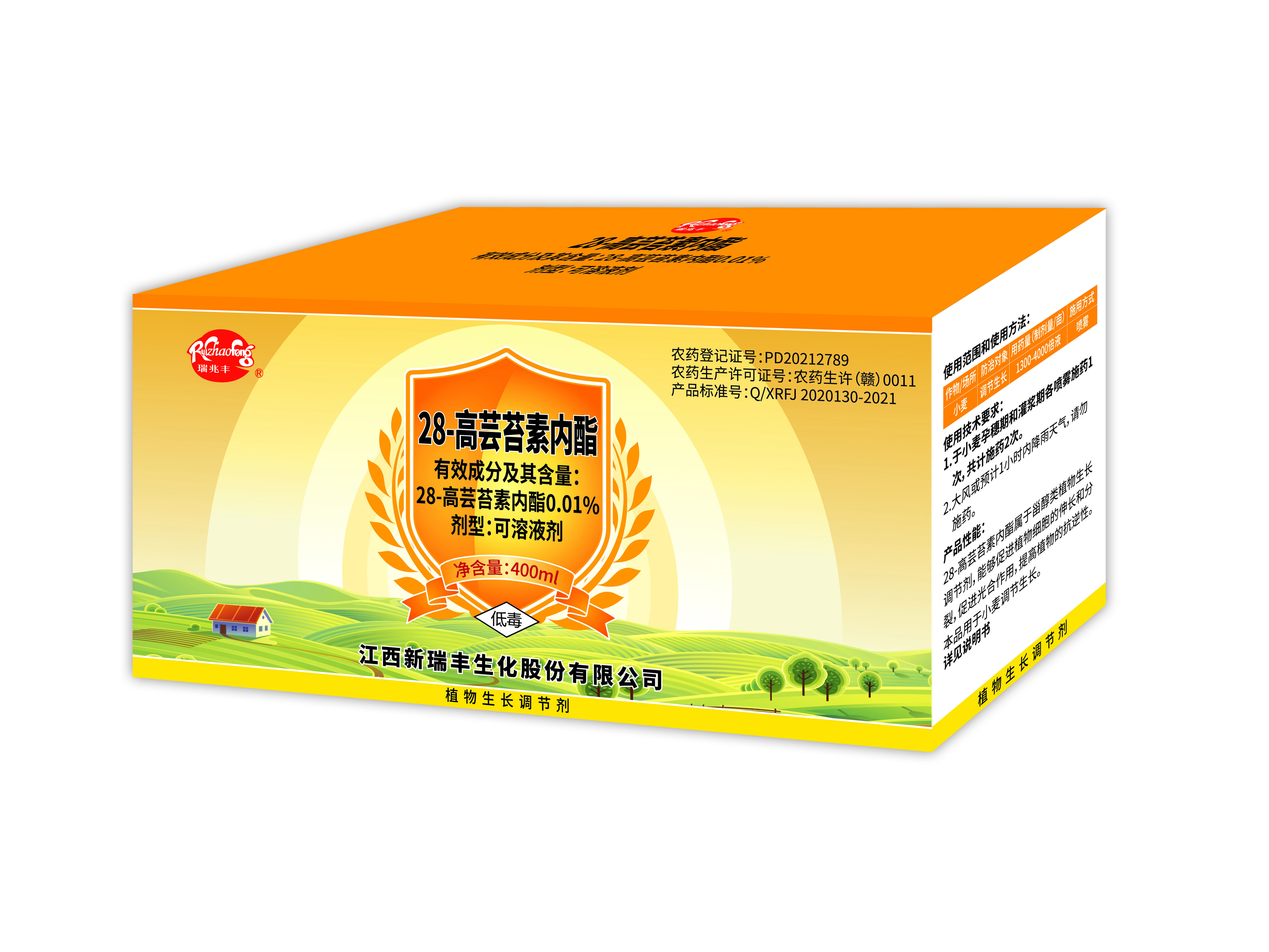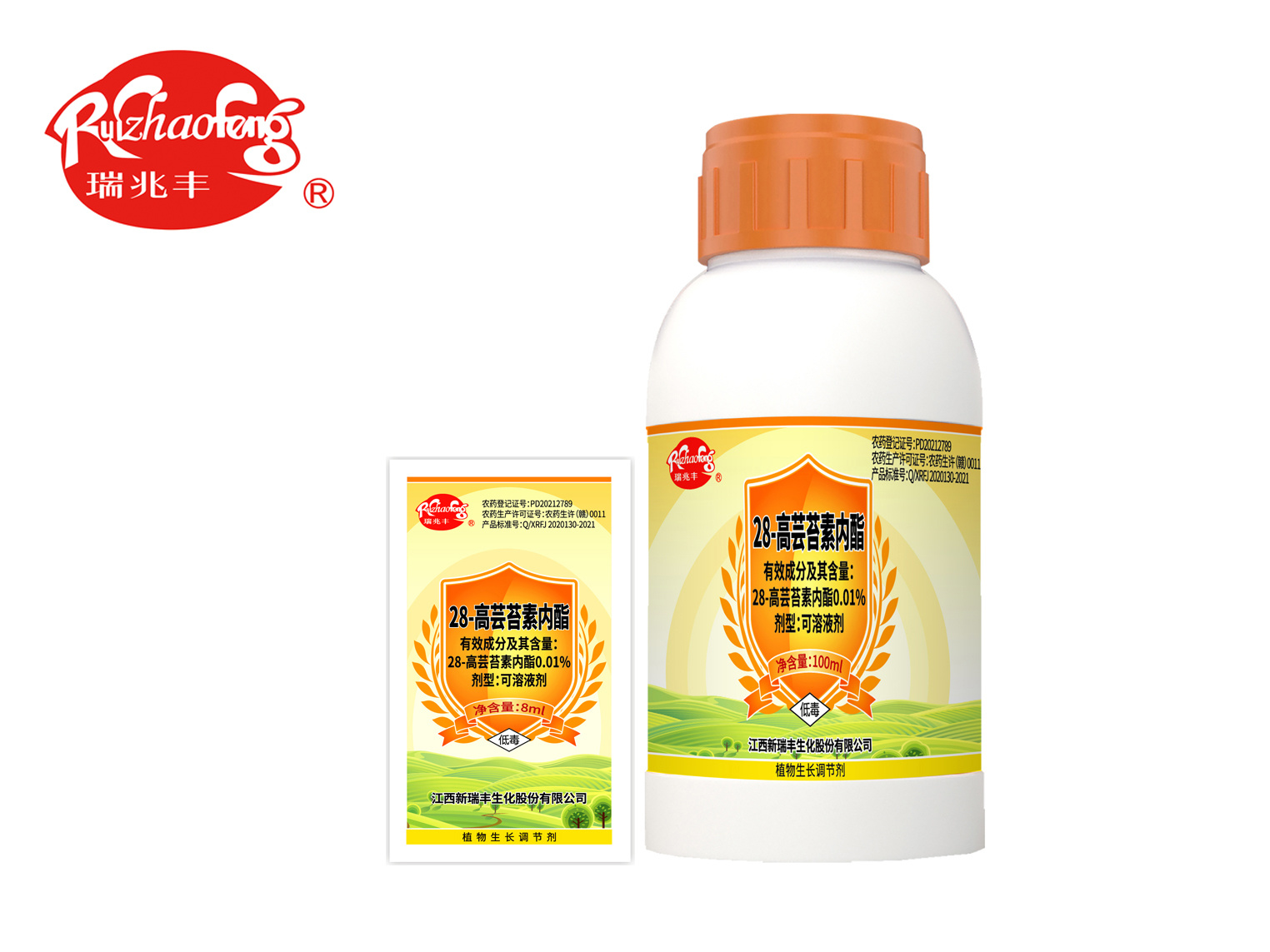 0.01% 28-homobrassinolide solution
---
Specification: 8ml/bag×50bags/box×10boxes/carton
100ml/bottle×50bottles/box
500ml/bottle×20bottles/box


Messages
keywords:
28-homobrassinolide
and
the
of
to
be
for
should
is
product
0.01% 28-homobrassinolide solution
---
0.01% 28-Homobrassinolide Solution Instructions for Use

Pesticide registration number: PD20212789
Pesticide production license number: Pesticide Production License (Gan) 0011
Product standard number: Q/XRFJ 2020130-2021
First, product performance:
28-Homobrassinolide is a sterol plant growth regulator, which can promote the elongation and division of plant cells, promote photosynthesis, and improve the stress resistance of plants. This product is used to regulate the growth of wheat.
Second, the scope and method of use:
| | | | |
| --- | --- | --- | --- |
| crops/sites | object of prevention | Dosage (preparation dose/mu) | way of administration |
| wheat | regulate growth | 1300-4000 times liquid | spray |
Three, technical requirements for use:
1. Spray once at the booting stage and grain-filling stage of wheat, for a total of 2 times.
2. Do not apply in strong winds or rainy weather expected within 1 hour.
Four, matters needing attention:
1. When using this product, long-sleeved clothes, masks, gloves and goggles should be worn to avoid inhaling the liquid medicine. During the application, you should not eat or drink. You should wash your hands and face in time after the application. 2. This product is a plant growth regulator, the dosage and application period should be strictly controlled, and the liquid medicine should be prevented from drifting to adjacent crops to avoid phytotoxicity. After the field is harvested, it must be ploughed to prevent the inhibition of subsequent crops. 3. Keep away from aquaculture areas, river ponds and other water bodies for application; it is forbidden to clean the application equipment in river ponds and other water bodies. 4. (Around) flowering plants are prohibited during flowering. 5. The used containers should be disposed of properly, not used for other purposes, and should not be discarded at will. 6. Children, pregnant women and lactating women are prohibited from contacting this product.
V. First aid measures for poisoning:
This product is irritating to eyes. Skin contact: Immediately remove the contaminated clothing, rinse with soap and plenty of water for at least 15 minutes, and seek medical attention; splashing into the eyes: immediately open the eyelids, rinse with running water for at least 15 minutes, and seek medical attention; inhalation: accidental Inhalation, immediately transfer to a place with fresh air, and seek medical attention; Accidental ingestion: Accidental ingestion, stop eating immediately, bring the label to the doctor for medical treatment, there is no specific antidote, and should be treated according to the symptoms.
Six, storage and transportation methods:
1. This product should be stored in a dry, cool, ventilated, rain-proof place, away from fire and heat sources. 2. Workers need to wear masks, gloves and rubber boots during loading and unloading, and wash exposed skin with clean water after work. 3. Keep it out of reach of children and lock it. 4. It cannot be stored or transported mixed with food, beverage, grain, feed, etc.
Pesticide packaging waste shall be returned to the pesticide operator in a timely manner.
Jiangxi Xinruifeng Biochemical Co., Ltd.

No public

Douyin

Kuaishou
---
Service
QQ