Welcome to the official website of Jiangxi Xinruifeng Biochemical Co., Ltd.!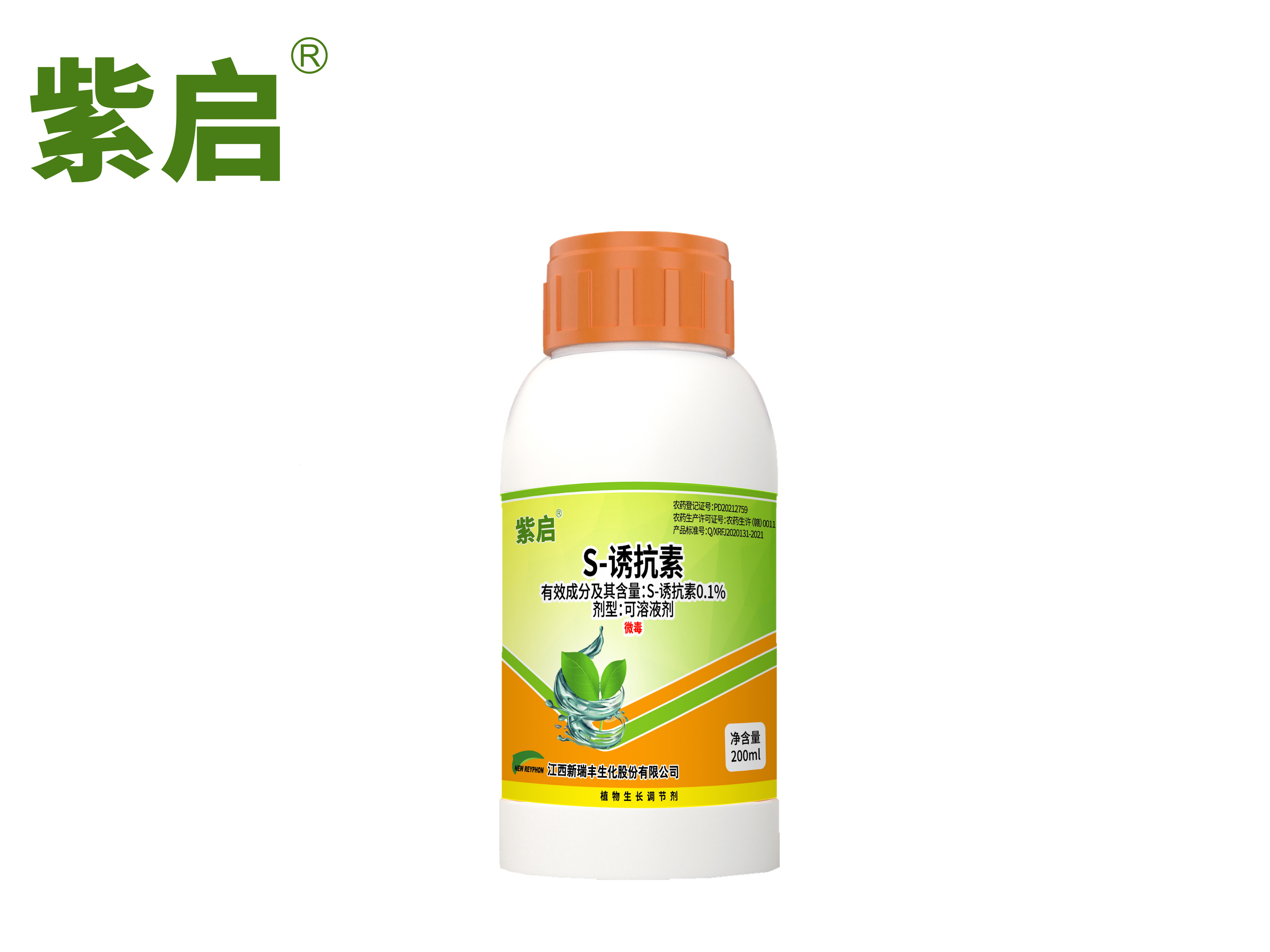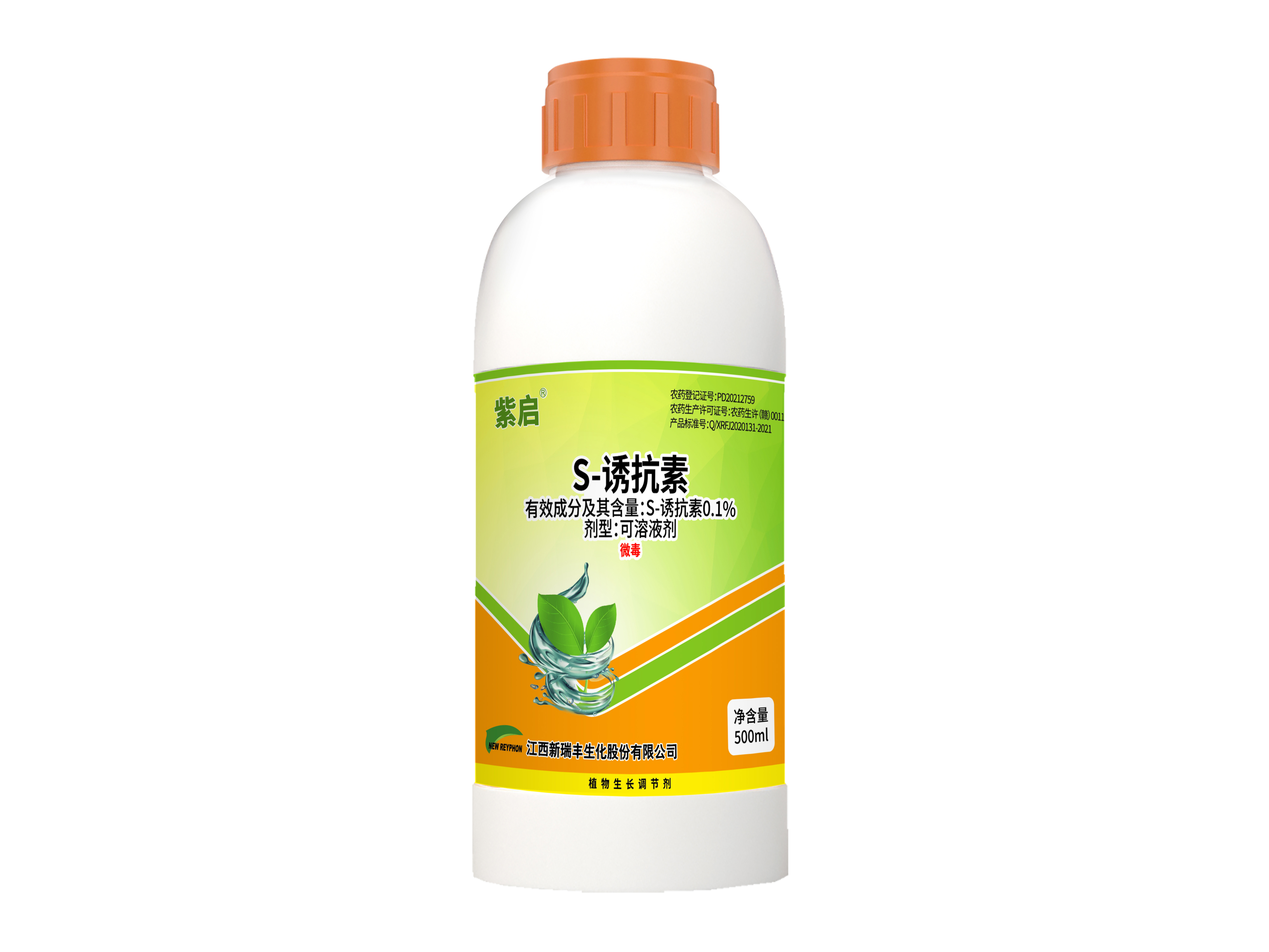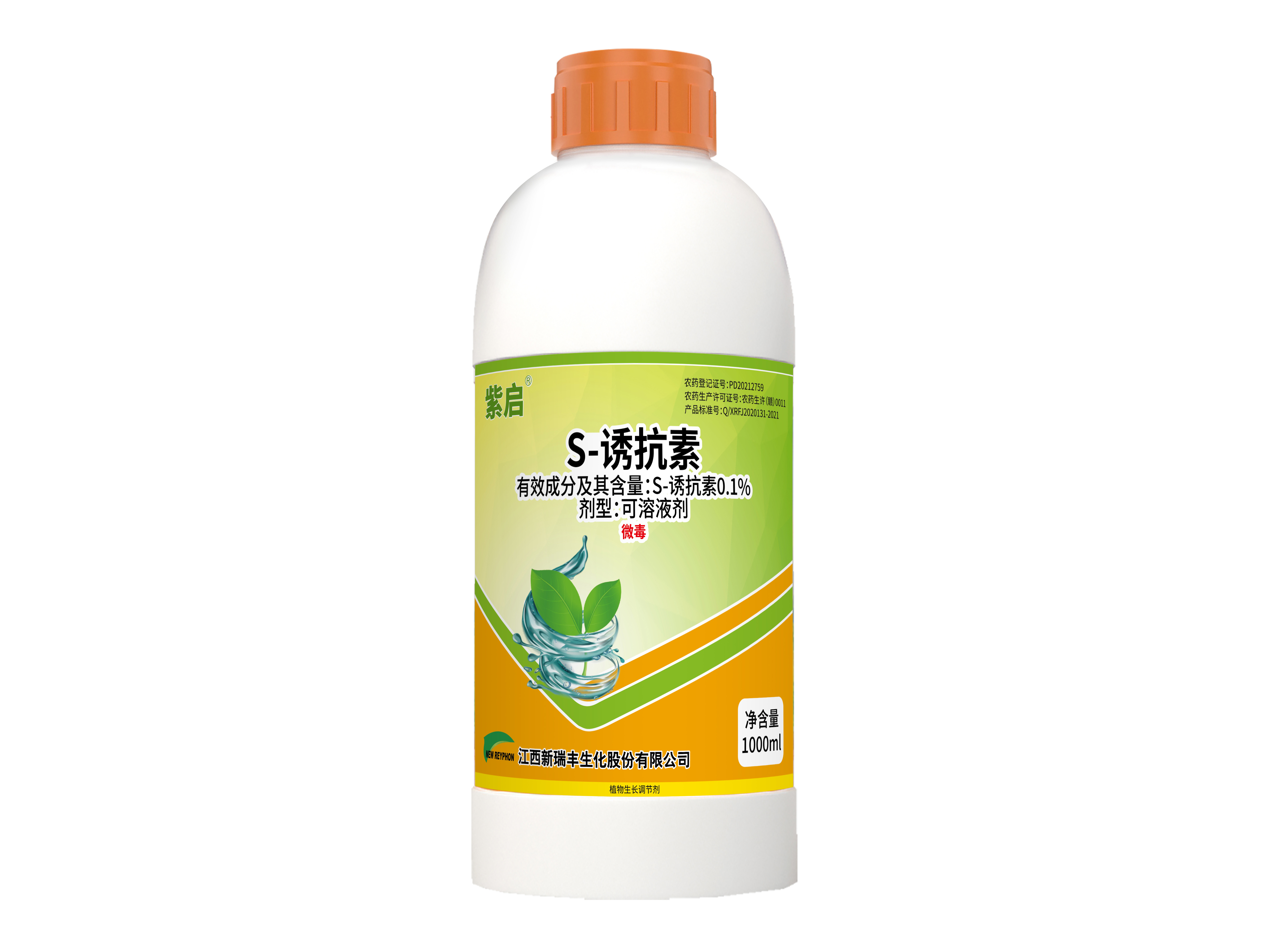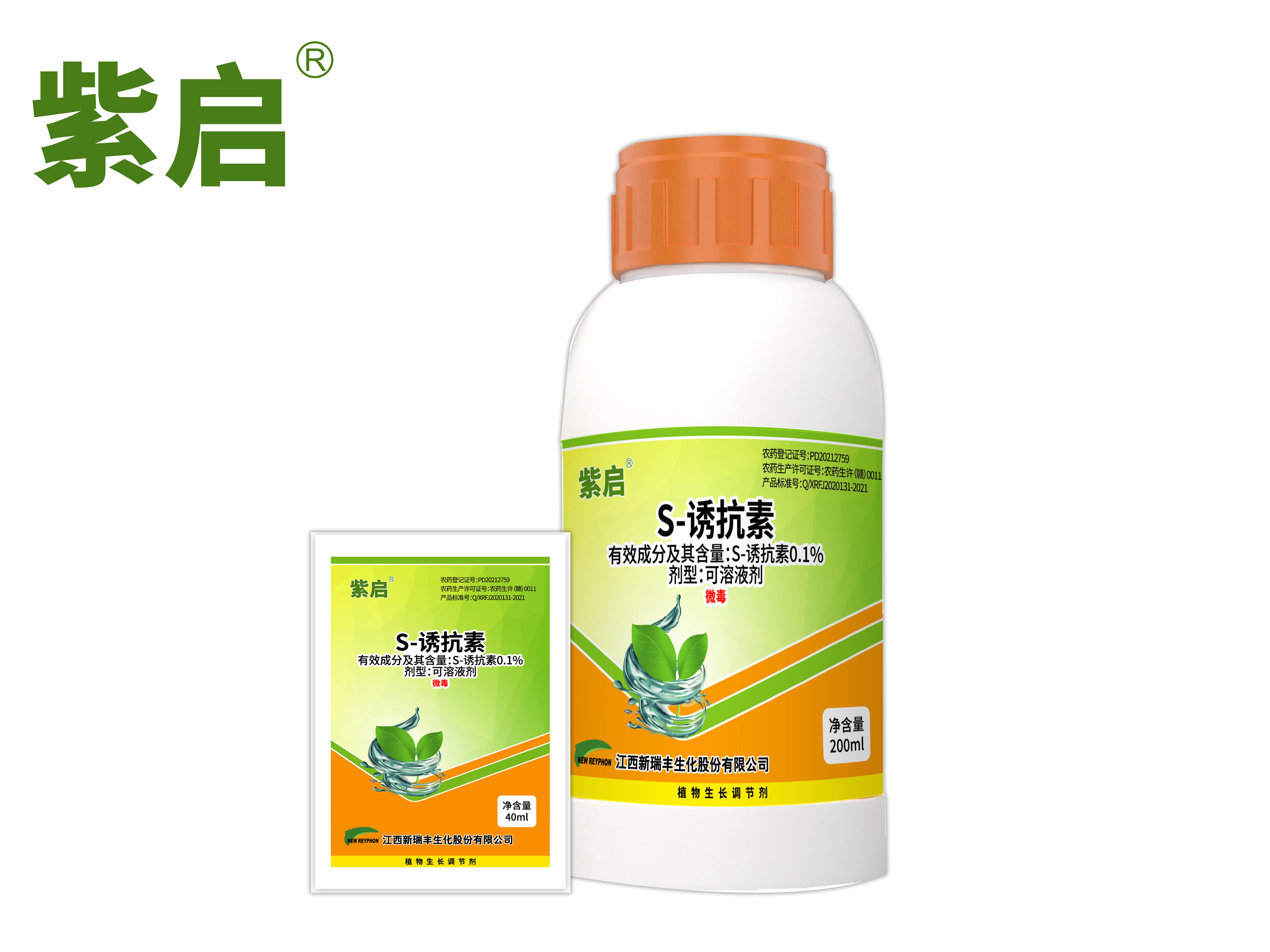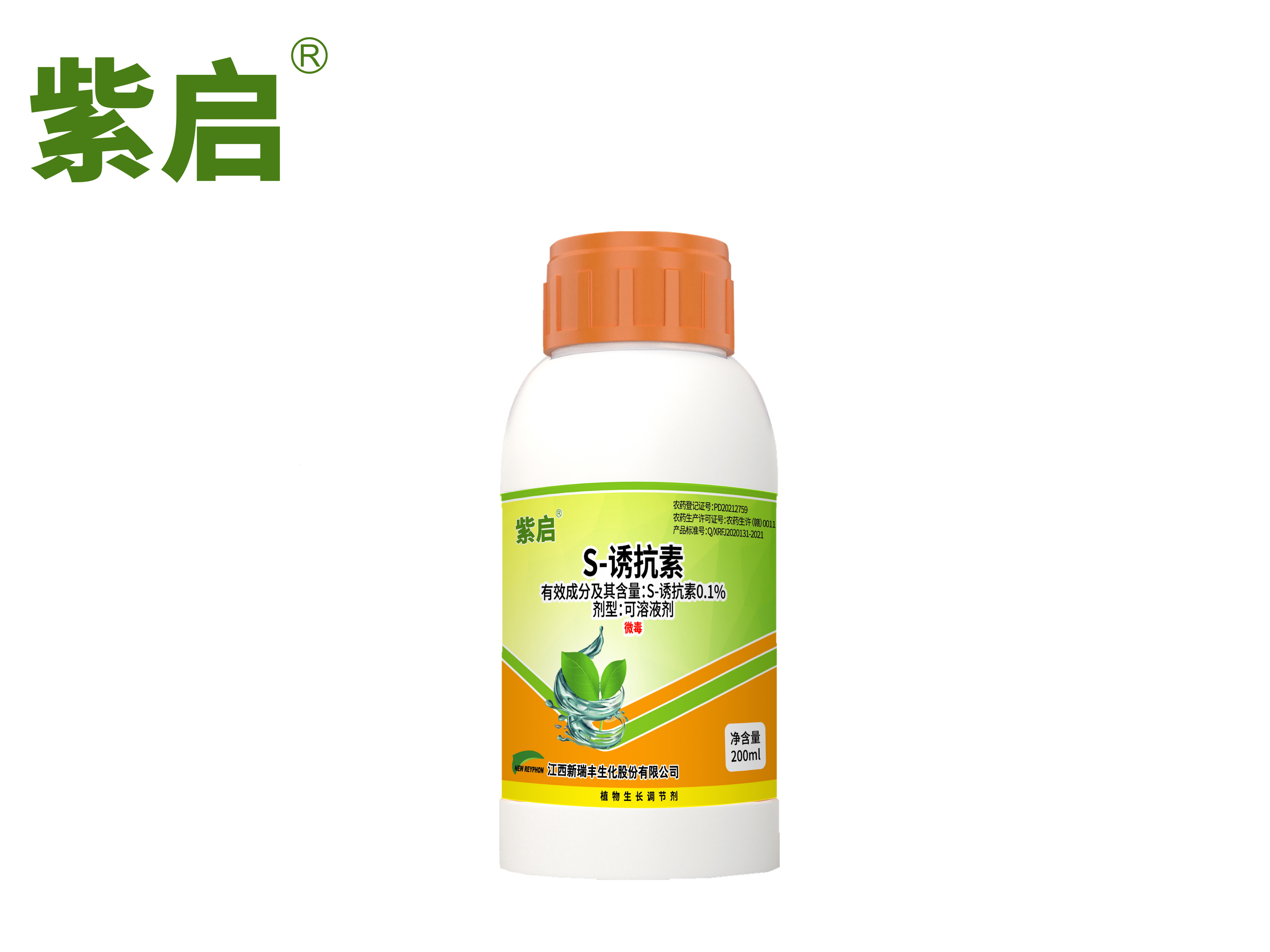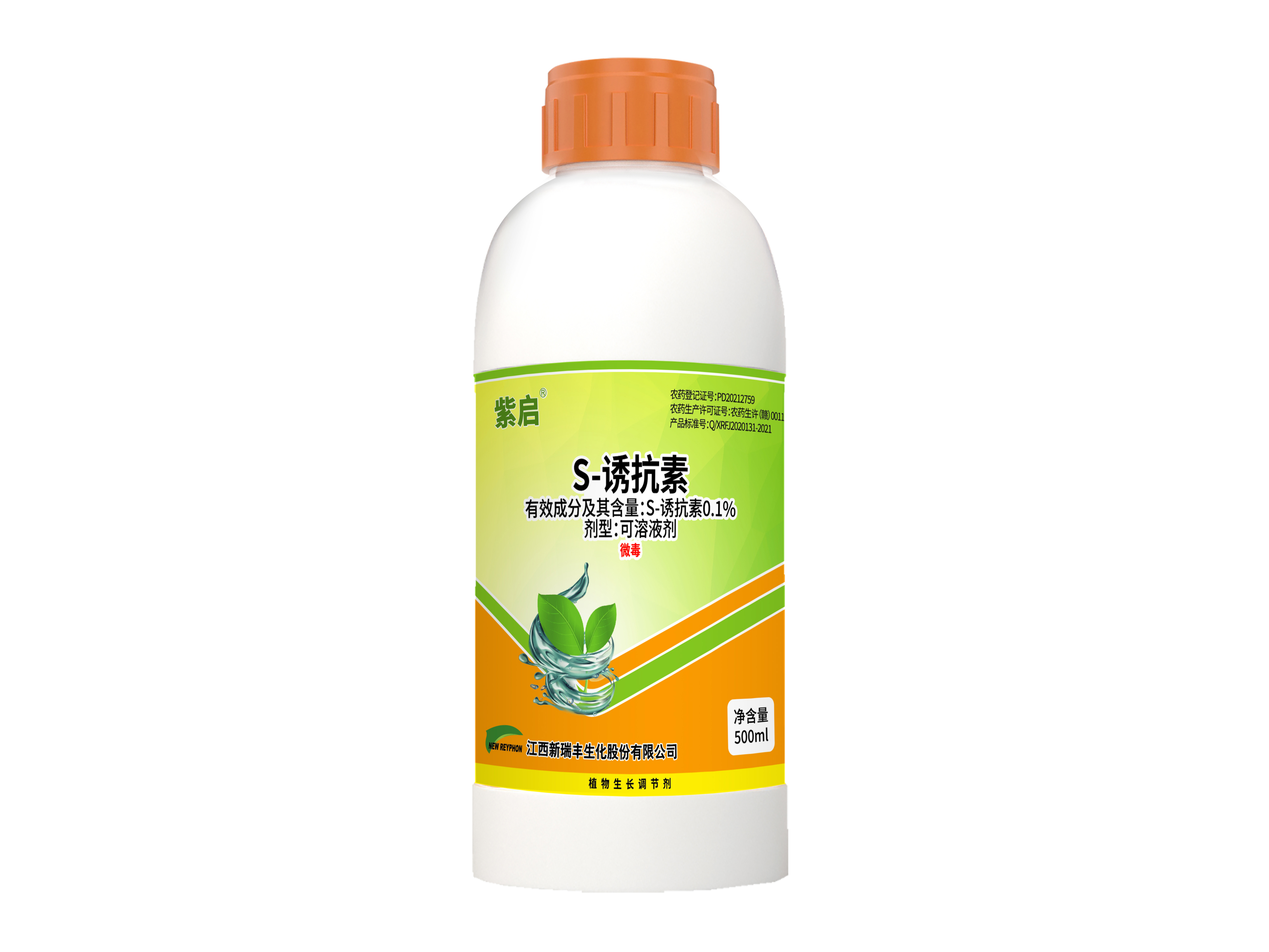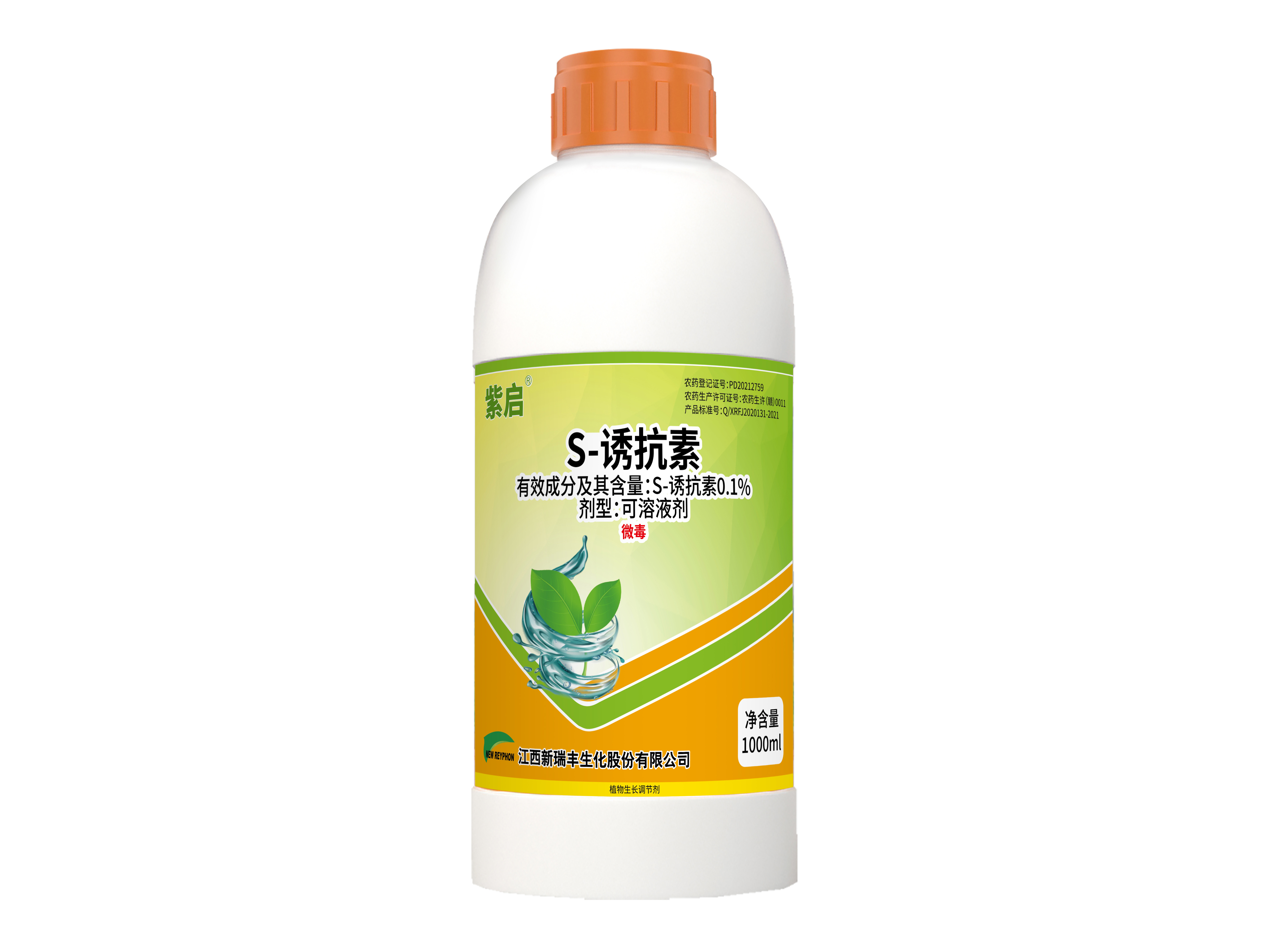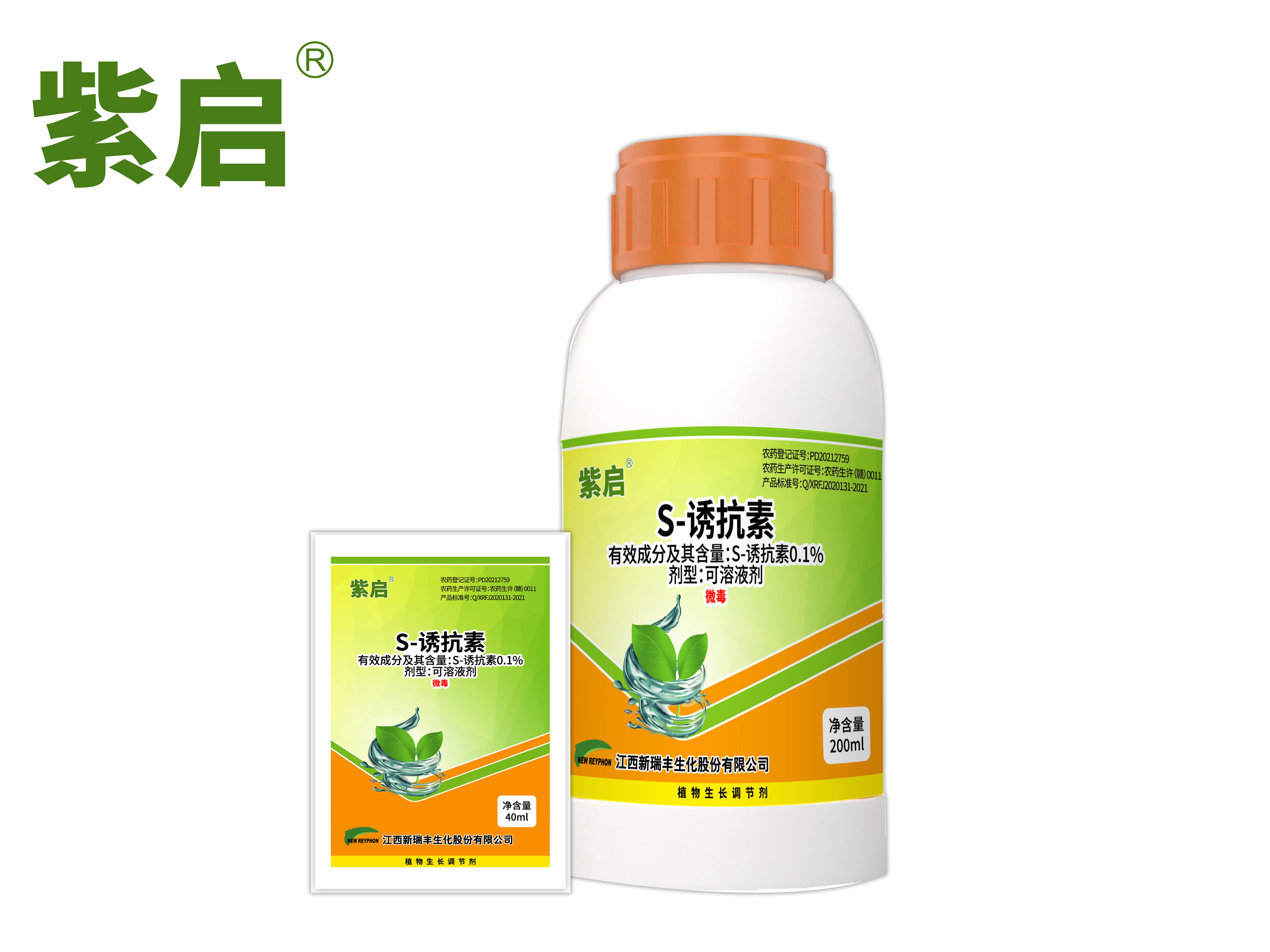 0.1% S-pyractin solution
---
Specification: 40ml/bag×50bags/box×4boxes/carton
200ml/bottle×40bottles/box
500ml/bottle×20bottles/box
1000ml/bottle×12bottles/box


Messages
keywords:
0.1
the
and
of
to
be
with
is
in
product
---
Instructions for use of 0.1% S-yurin solution
Slightly toxic
Pesticide registration number: PD20212759
Pesticide production license number: Pesticide Production License (Gan) 0011
Product standard number: Q/XRFJ 2020131-2021
First, product performance:
S-Alloantine is a natural plant growth regulator, which can improve the photosynthetic efficiency of plants, promote the coordinated growth of plants, increase the absorption and accumulation of nutrients, and have a significant effect on improving quality and increasing yield. The application of this product can promote the root development of seedlings, turn green quickly after transplanting, the survival rate is high, and the stress resistance of plants throughout the growth period is enhanced. The product is a colorless transparent liquid with a special odor. Avoid contact with oxides.
Second, the scope and method of use:
| | | | |
| --- | --- | --- | --- |
| crops/sites | object of prevention | Dosage (preparation dose/mu) | way of administration |
| tomato | regulate growth | 200-400 times liquid | spray |
Three, technical requirements for use:
1. In the tomato seedling stage and 7-10 days after transplanting, spray the foliar spray once, pay attention to the spray evenly. 2. Do not apply on windy days or if it is expected to rain within 1 hour. 3. This product is used on tomato, up to 2 times per season.
Four, matters needing attention:
1. Do not mix with alkaline pesticides, do not dilute this product with alkaline water (PH>7.0), add a small amount of vinegar to the diluent, the effect will be better. 2. Please spray in the evening on a cloudy or sunny day, and re-spray if it rains within 6 hours after spraying. 3. The upper limit should be taken for the amount of water added to the plant when the plant is weak. 4. Store in the dark and avoid contact with oxides. It is best to use it up at one time after opening the package. 5. When using this product, protective equipment such as protective clothing, masks and gloves should be worn to avoid inhalation of the liquid; during the application, no food, water, smoking, etc. should be used; hands and face should be washed in time after application. 6. It is forbidden to clean the spraying equipment in waters such as rivers and ponds or pour the waste water from cleaning the spraying equipment into rivers, ponds and other water sources. 7. Pregnant and lactating women should avoid contact with this drug. 8. The used container should be disposed of properly, not to be used for other purposes, nor to be discarded at will. 9. Avoid contact with oxidants.
V. First aid measures for poisoning:
Accidental inhalation, should immediately go to the ventilation place. In case of accidental contact with skin or splashing into eyes, rinse thoroughly with soap and water in time. If swallowed by mistake, take this label and send the patient to the hospital to ask a doctor for symptomatic diagnosis and treatment.
Six, storage and transportation methods:
This product should be stored in a dry, cool, ventilated and rain-proof place. This product is a flammable liquid and should be kept away from fire or heat sources. Keep it out of the reach of children and unrelated persons, and keep it locked. Do not store and transport with other commodities such as grain, food, beverage, feed, etc. Pesticide packaging waste shall be returned to the pesticide operator in a timely manner.
Jiangxi Xinruifeng Biochemical Co., Ltd.

No public

Douyin

Kuaishou
---
Service
QQ