Welcome to the official website of Jiangxi Xinruifeng Biochemical Co., Ltd.!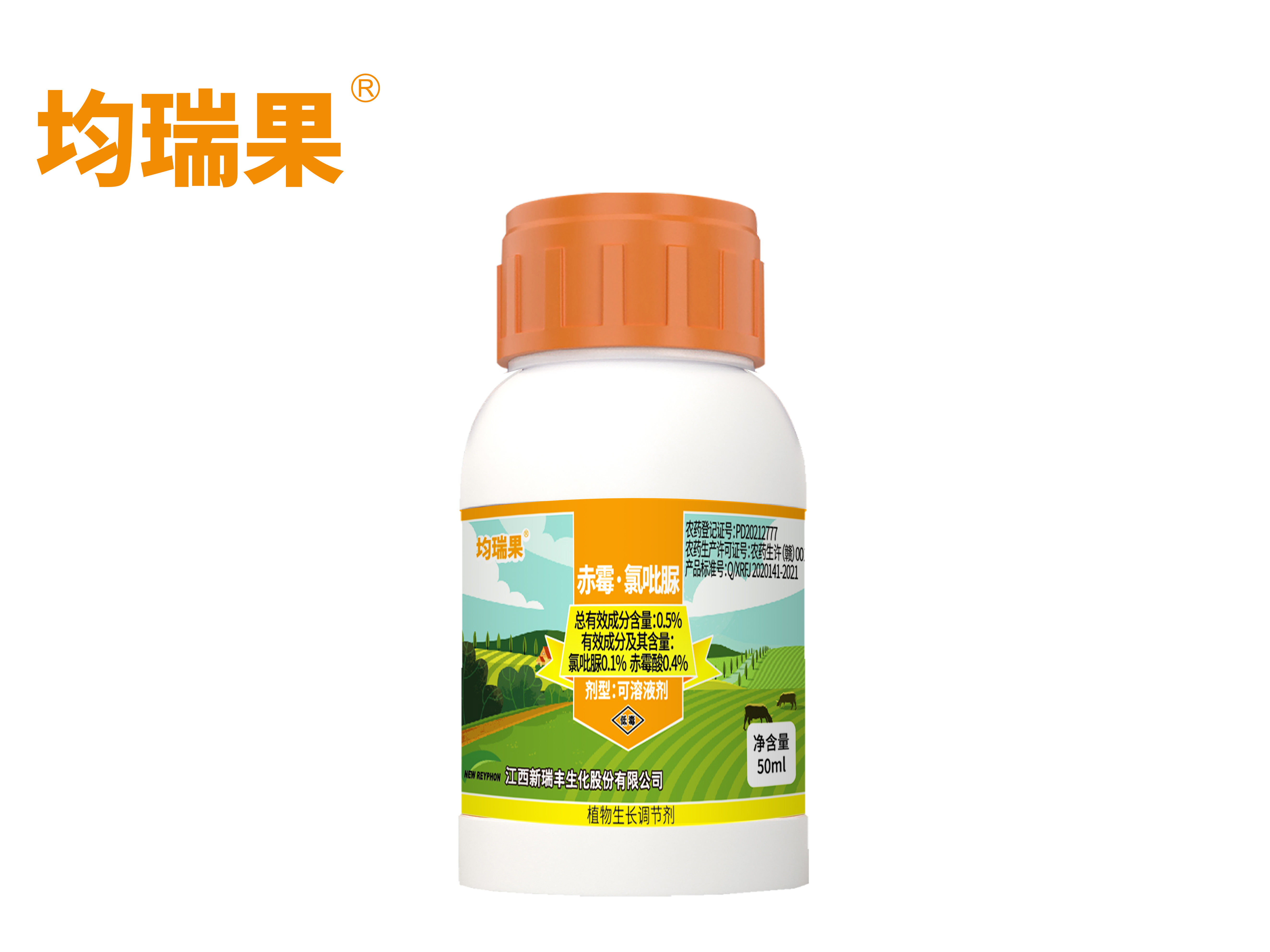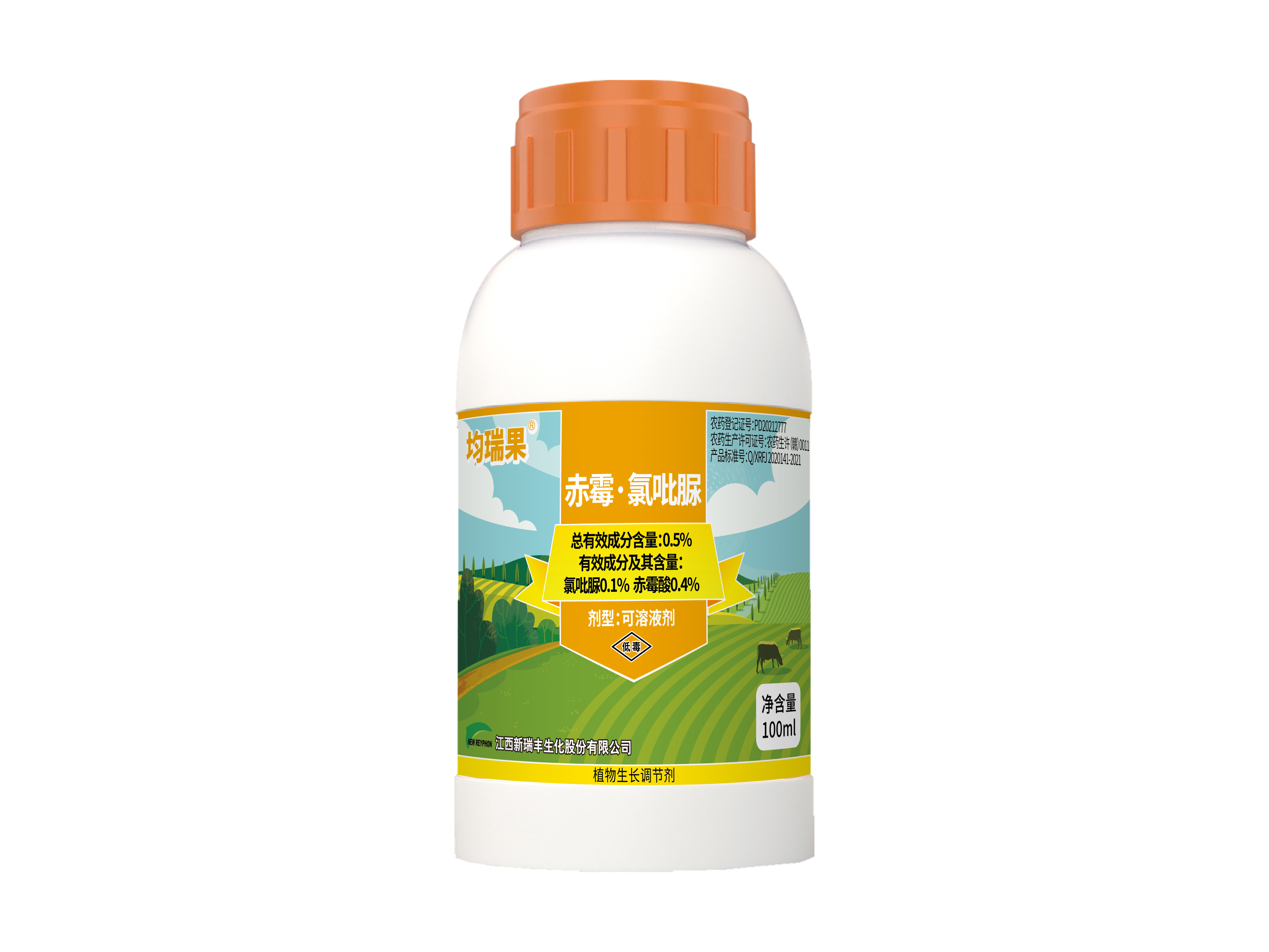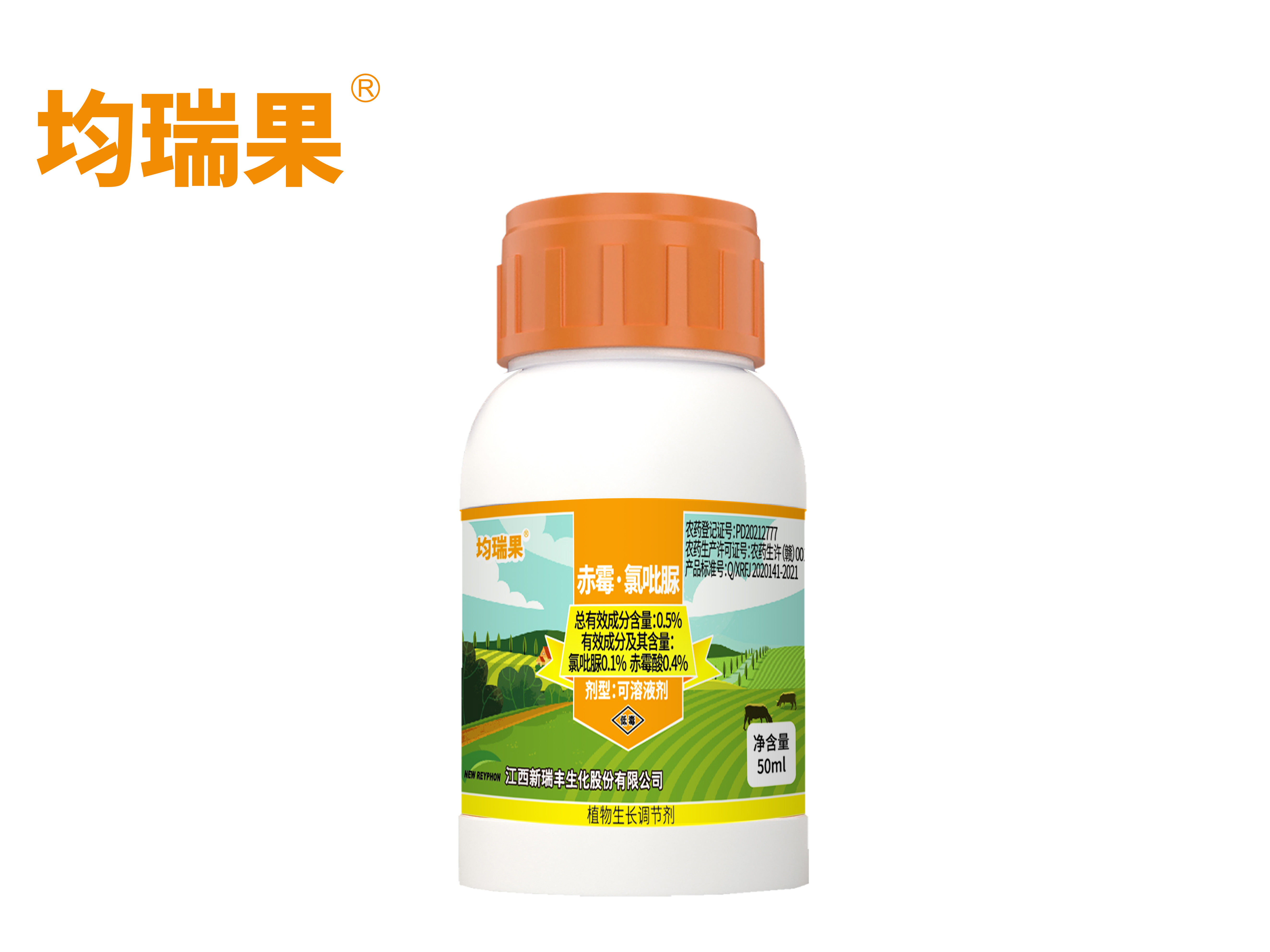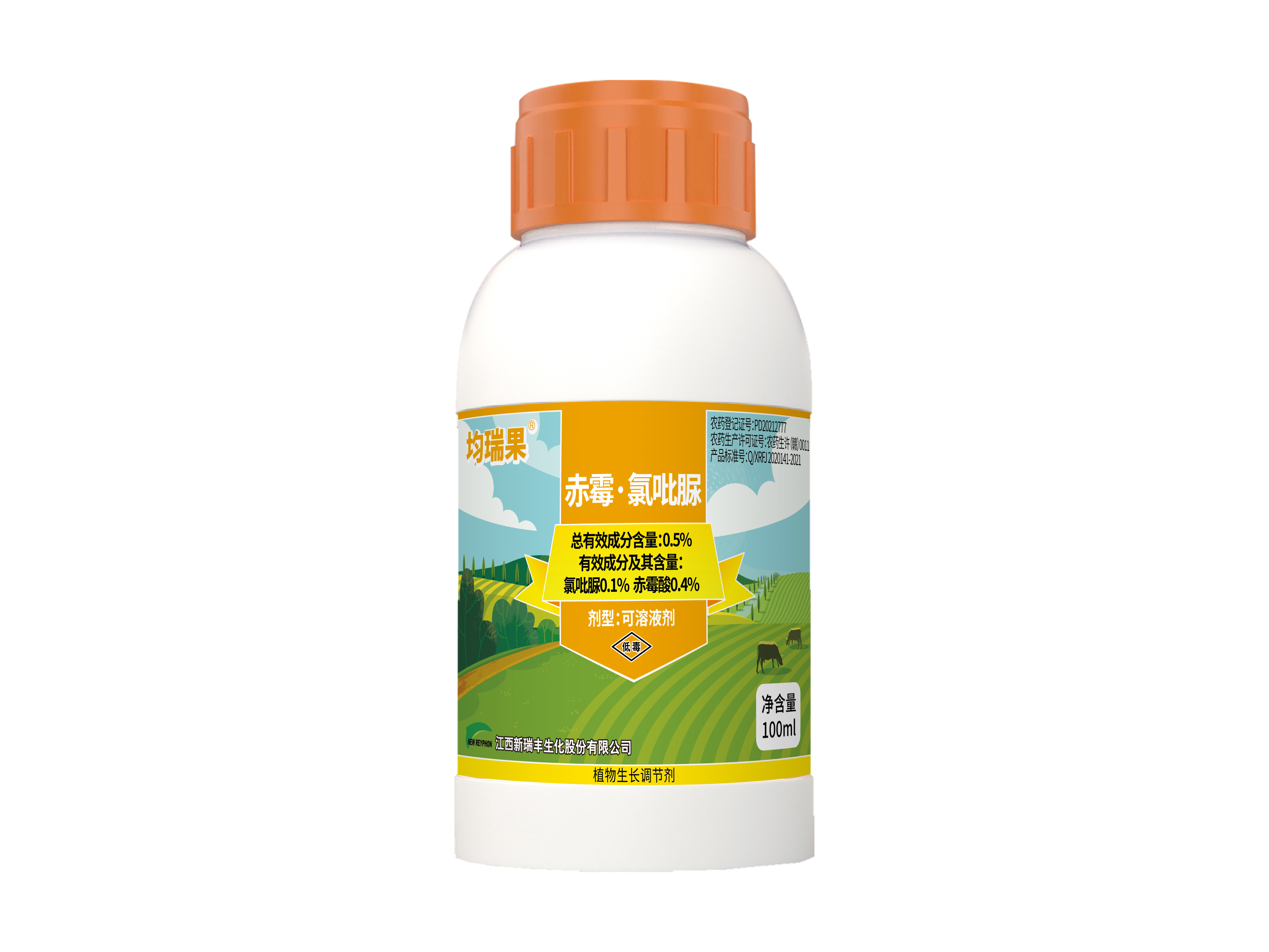 0.5% gibberellum·chlorfenuron solution
---
Specifications: 50ml/bottle×20bottles/box×8boxes/carton
100ml/bottle×50bottles/box

Gibberellic acid preparation

Messages
keywords:
chlorfenuron
and
the
of
to
it
in
use
be
for
0.5% gibberellum·chlorfenuron solution
---
Instructions for use of 0.5% gibberellum·chlorfenuron solution

Pesticide registration number: PD20212777
Pesticide production license number: Pesticide Production License (Gan) 0011
Product standard number: Q/XRFJ 2020141-2021
1. Product performance:
This product is a plant growth regulator compounded by gibberellic acid and chlorfenuron, which has the effect of promoting growth and development, increasing yield and increasing fruit fruiting rate. The use of grapes has a certain yield-increasing effect.
Second, the scope and method of use:
| | | | |
| --- | --- | --- | --- |
| crops/sites | object of prevention | Dosage (preparation dose/mu) | way of administration |
| Grape | regulate growth | 100-250 times liquid | dip ear |
Three, technical requirements for use:
1. In 10-15 days after the grapes wither flowers, soak the fruit ears once. The optimal use time and the amount of water added are affected by the characteristics of the variety, temperature, and cultivation management level, and should be adjusted according to the actual situation. 2. Do not apply on windy days or if it is expected to rain within 1 hour. 3. For current preparation, use clean cold water for dilution, not hot water. 4. Use at most 1 time per season, with a safety interval of 45 days.
Four, matters needing attention:
1. Avoid contact with oxidants. 2. Pay close attention to the impact on the surrounding bee colonies when applying pesticides. It is prohibited near bird sanctuaries, near Jamsil and mulberry gardens, and in areas where natural enemies such as ladybugs are released. When using it, it should be kept away from water sources to avoid polluting fish ponds, and it is forbidden to clean spraying equipment in waters such as river ponds. 3. Applicators should take corresponding safety protection measures when dispensing and applying medicines, and wear long clothes, trousers, hats, masks, gloves and other safety protection measures when using. , Smoking, drinking and eating are not allowed during use, and you should shower and change clothes in time after the work. 4. It is forbidden to dump the waste liquid in aquaculture areas, river ponds and other water bodies, and it is forbidden to clean the spraying equipment in river ponds and other water bodies. 6. The used containers should be disposed of properly, not for other purposes, and not to be discarded at will. 7. Pregnant women and lactating women are prohibited from contacting this product.
V. First aid measures for poisoning:
If you feel unwell during or after use, you should stop working immediately, take first aid measures, and take the label to the hospital for treatment. Skin Contact: Remove contaminated clothing, remove contaminated pesticides with a soft cloth, and rinse immediately with plenty of water and soap. Eye splash: Immediately flush with running water for at least 15 minutes. Accidental ingestion: Stop taking it immediately, rinse your mouth with water, and go to the hospital immediately with the pesticide label.
Six, storage and transportation methods:
This product should be stored in a dry, cool, ventilated, rain-proof place, away from fire or heat sources. Keep it out of the reach of children and unrelated persons, and lock it. It cannot be stored and transported in the same way as food, beverage, grain, and feed. It should be handled with care when loading, unloading and transporting.
Pesticide packaging waste shall be returned to the pesticide operator in a timely manner.
Jiangxi Xinruifeng Biochemical Co., Ltd.

No public

Douyin

Kuaishou
---
Service
QQ