Welcome to the official website of Jiangxi Xinruifeng Biochemical Co., Ltd.!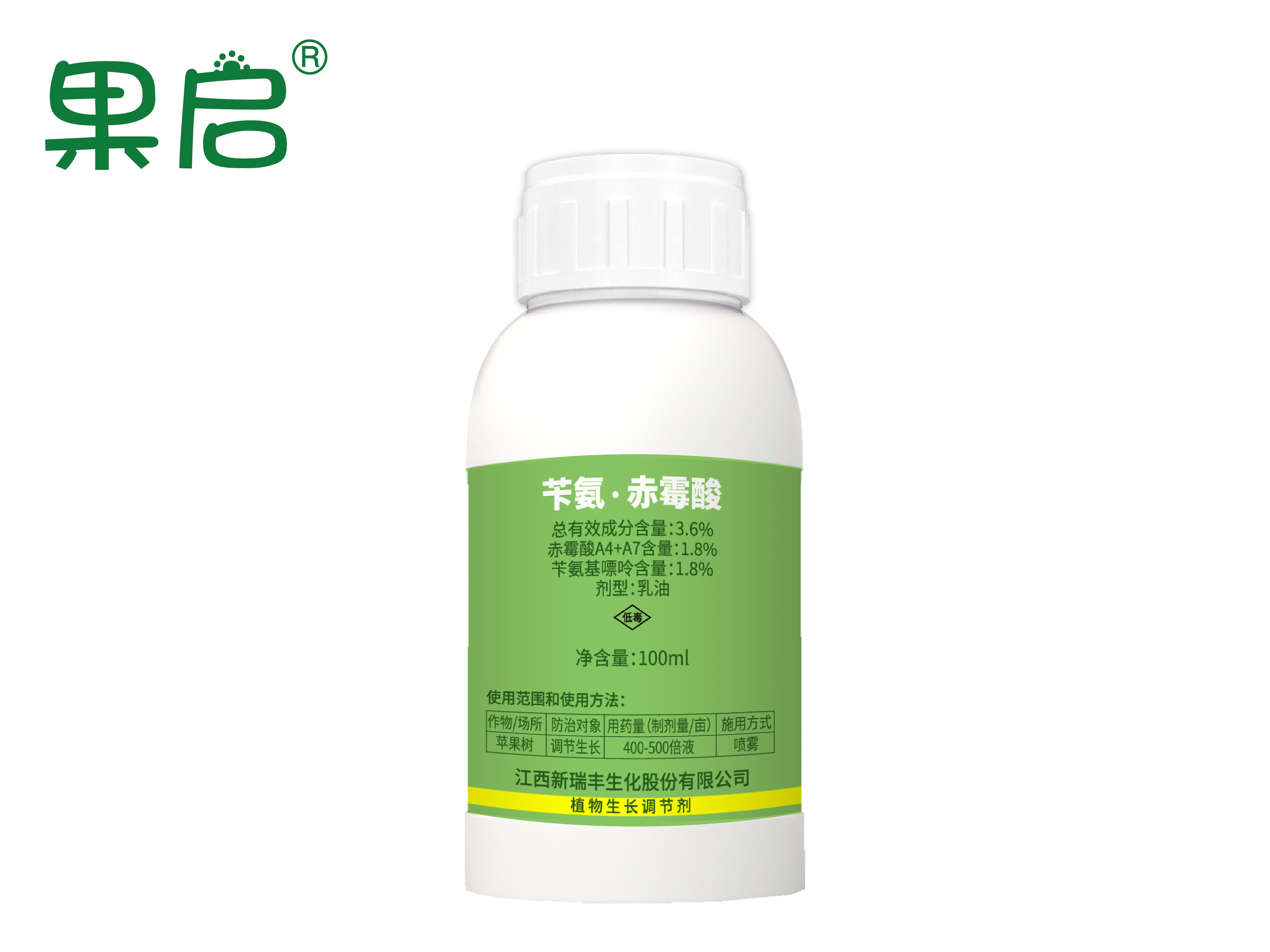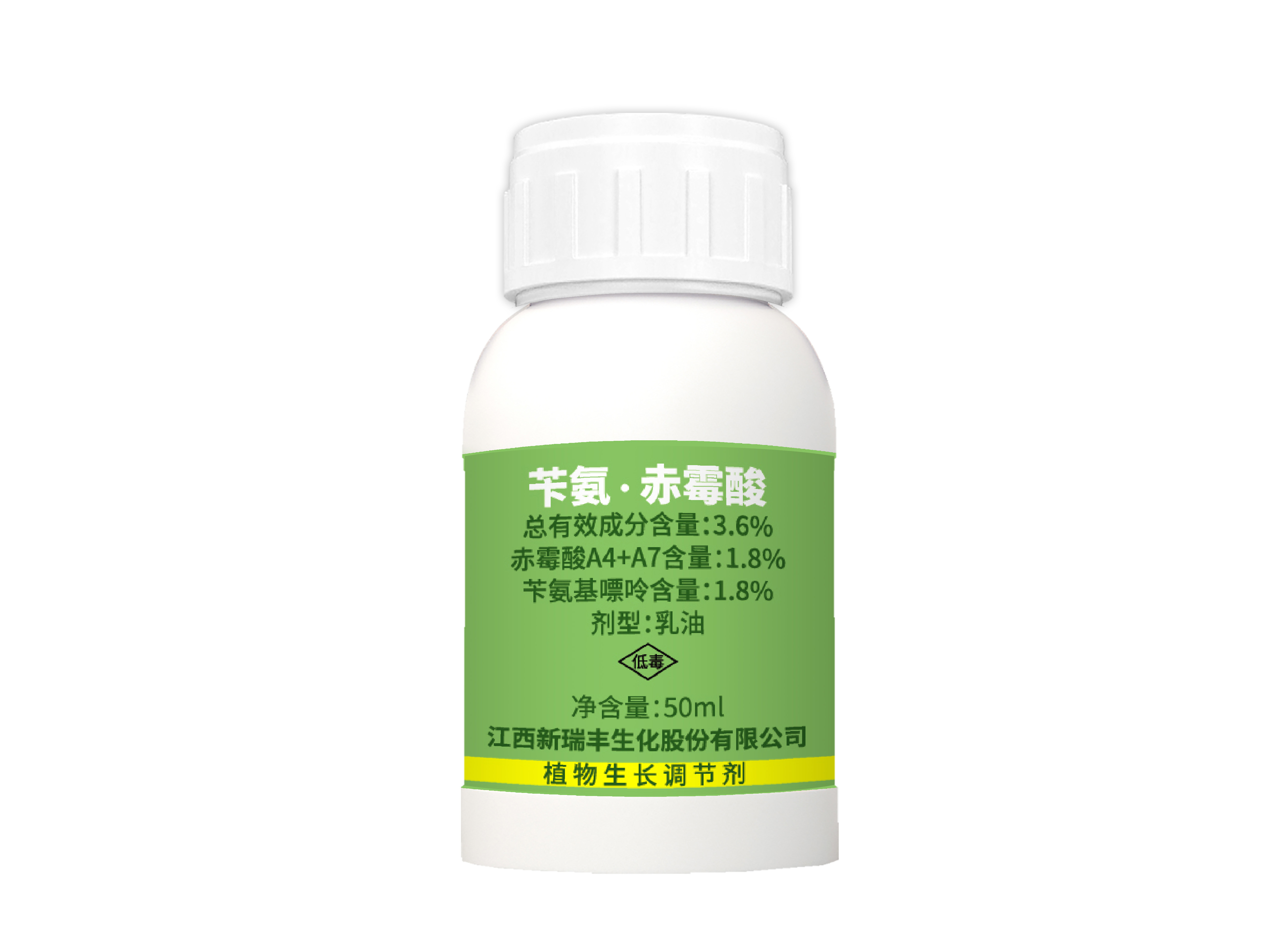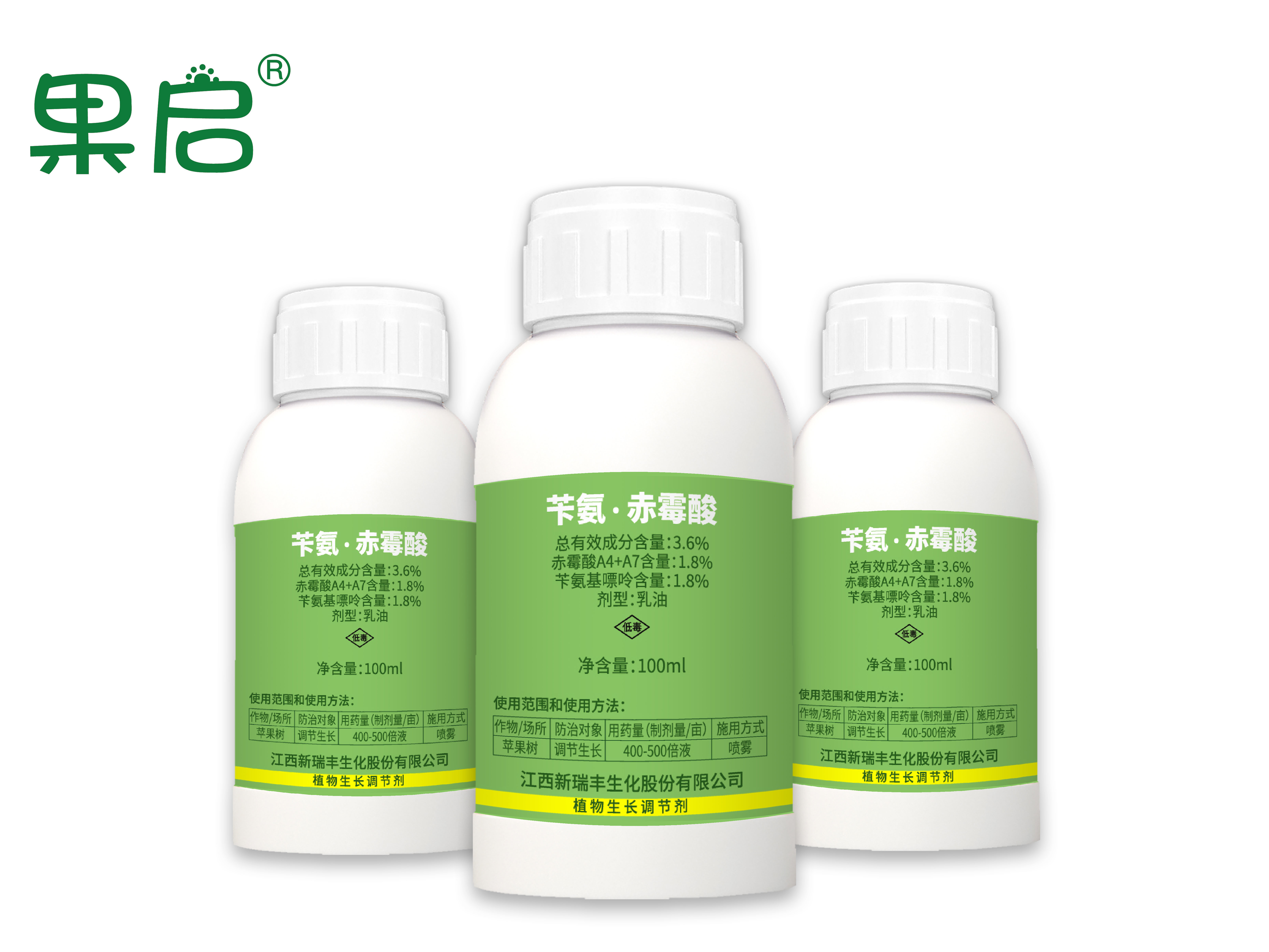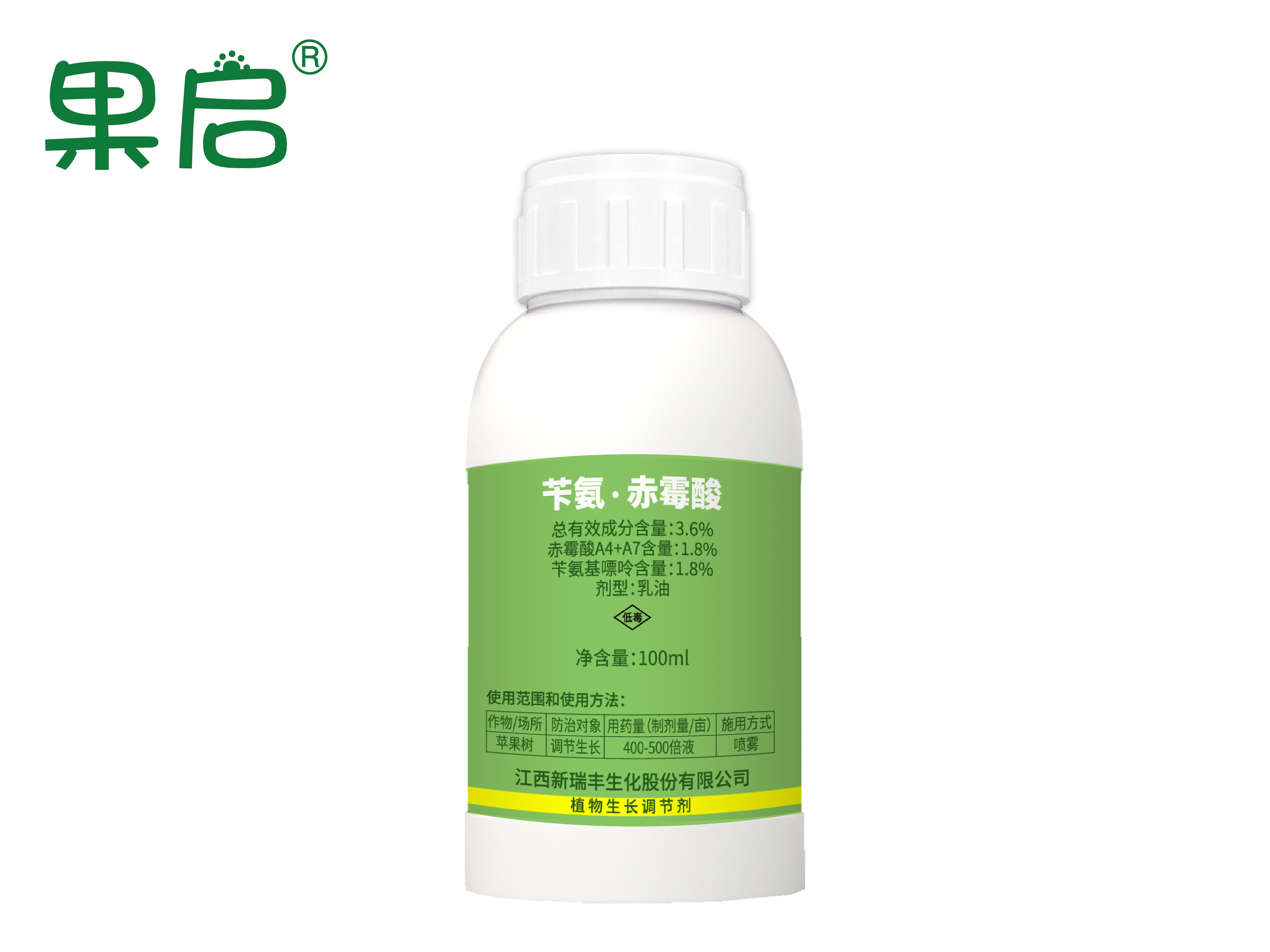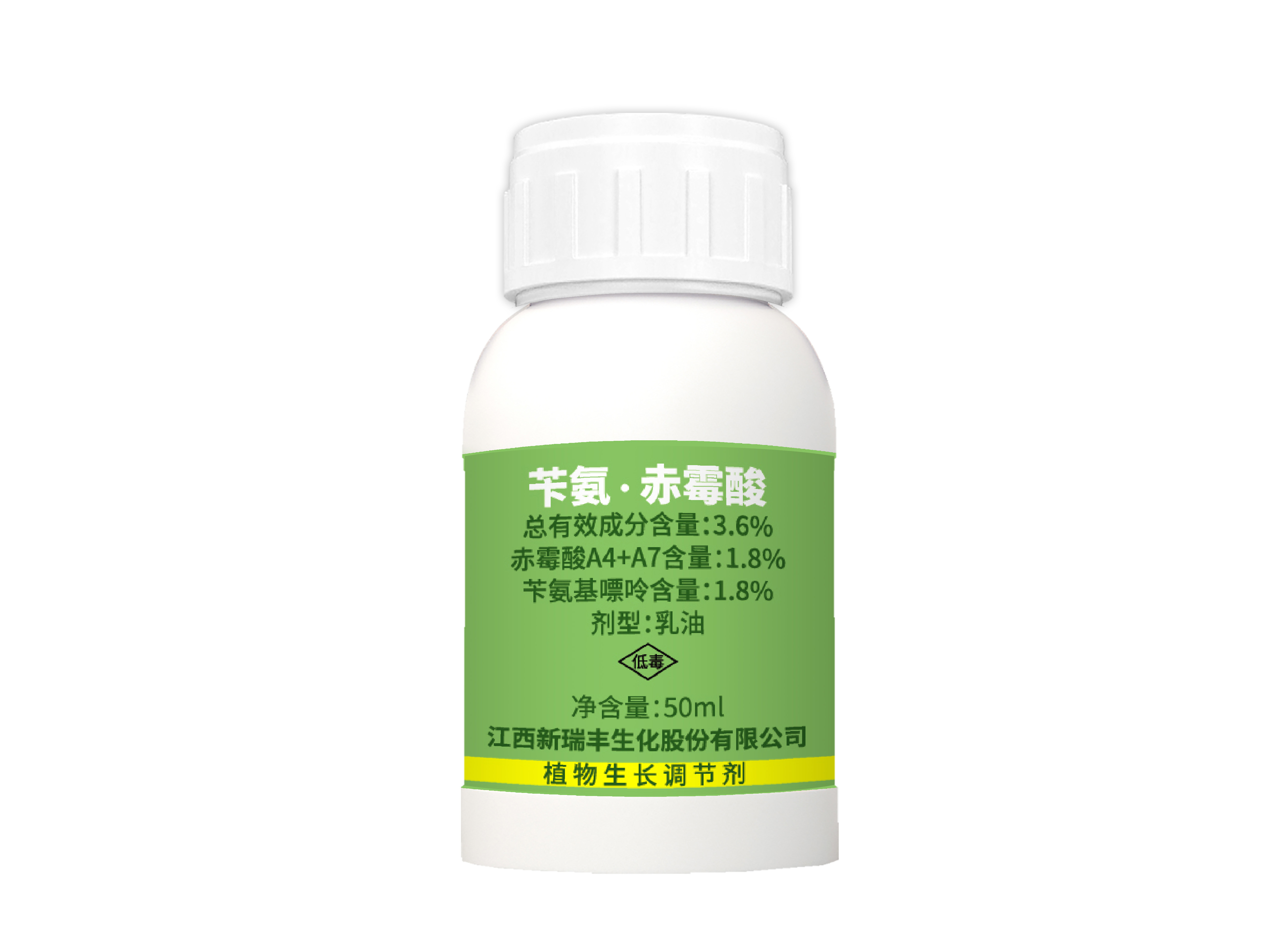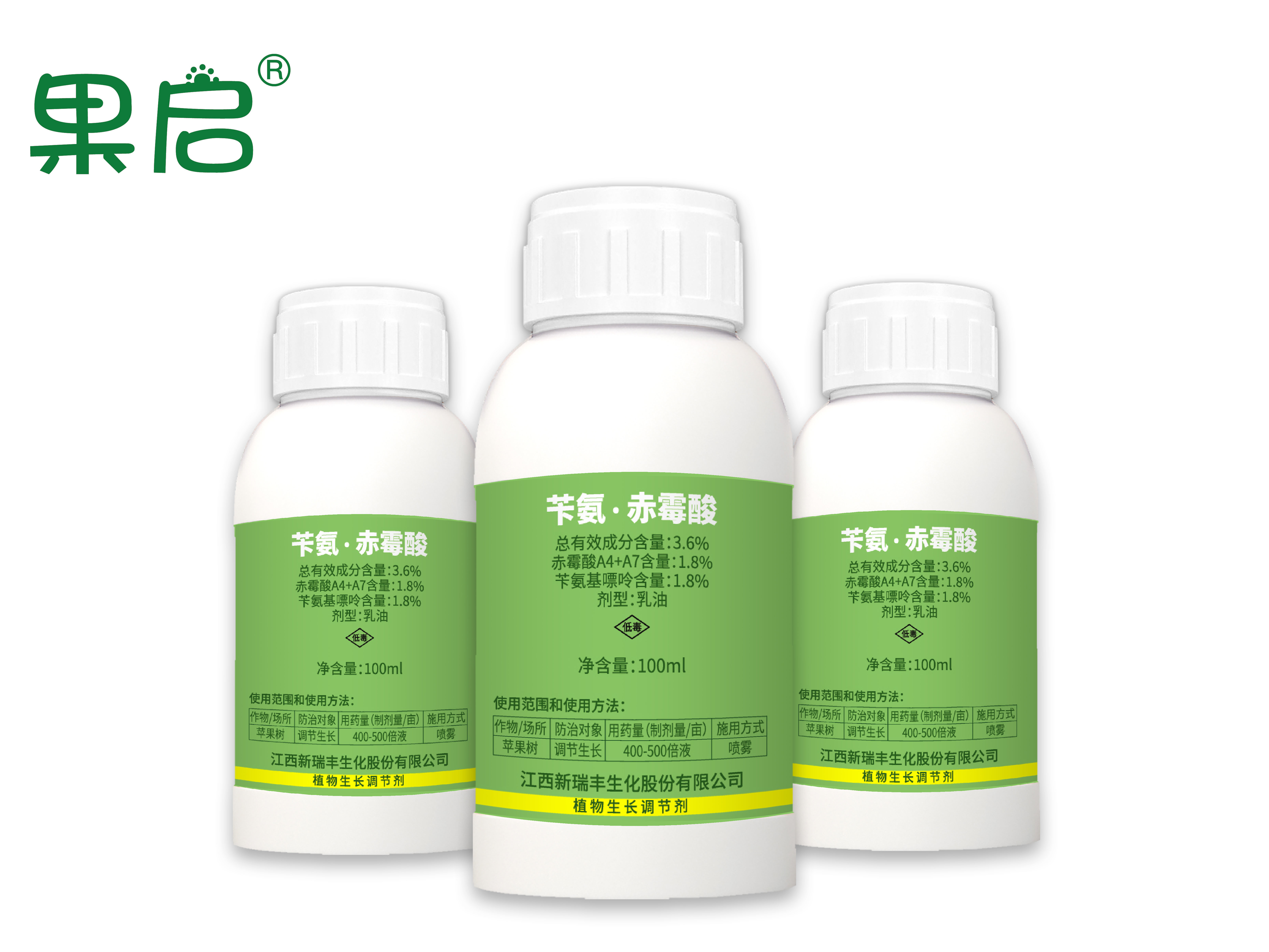 3.6% Benzylamine Gibberellic Acid EC
---
Specification: 6ml/bag×100bags/box×10boxes/carton
50ml/bottle×20bottles/box×8boxes/carton
100ml/bottle×50bottles/box

Gibberellic acid preparation

Messages
keywords:
acid
and
the
of
water
be
to
per
kg
added
3.6% Benzylamine Gibberellic Acid EC
---
Instructions for use of 3.6% benzylamine·gibberellic acid EC

Pesticide registration number: PD20131640
Pesticide production license number: Pesticide Production License (Gan) 0011
Product standard number: Q/XRFJ2020116-2017
First, product performance:
Both benzylaminopurine and gibberellic acid are plant growth regulators, the former can promote cell growth, and gibberellic acid is one of the important hormones that promote plant growth and development, which can promote cell, stem elongation, leaf expansion, parthenocarpy, fruit Growth, break seed dormancy, change the ratio of female and male flowers, affect flowering time, and reduce flower and fruit shedding. This product is a compound of benzylaminopurine and gibberellic acid A4+A7, which can significantly improve apple fruit shape index, increase fruit setting rate and increase yield.
Second, product specifications:
2ml per sachet, 5ml per sachet, 6ml per sachet
25ml per bottle, 50ml per bottle, 80ml per bottle, 100ml per bottle, 250ml per bottle
3. Dilution ratio:
Use concentration

(mg/kg)

10

20

30

40

50

60

70

80

90

100

Dilution factor

3600

1800

1200

900

720

600

514

450

400

360

2 ml of cream

Amount of water added (kg)

7.2

3.6

2.4

1.8

1.44

1.2

1.03

0.9

0.8

0.72

5 ml of cream

Amount of water added (kg)

18

9

6

4.5

3.6

3

2.58

2.25

2

1.8

6 ml of cream

Amount of water added (kg)

21.6

10.8

7.2

5.4

4.32

3.6

3.08

2.7

2.4

2.16

25ml cream

Amount of water added (kg)

90

45

30

22.5

18

15

12.85

11.25

10

9

50ml cream

Amount of water added (kg)

180

90

60

45

36

30

25.7

22.5

20

18

80ml cream

Amount of water added (kg)

288

144

96

72

57.6

48

41.1

36

32

28.8

100ml cream

Amount of water added (kg)

360

180

120

90

72

60

51.4

45

40

36

250ml cream

Amount of water added (kg)

900

450

300

225

180

150

128.5

112.5

100

90
  4. Scope and method of use:
| | | | |
| --- | --- | --- | --- |
| crops/sites | object of prevention | Dosage (preparation dose/mu) | Application method |
| apple tree | regulate growth | 400-500 times liquid | spray |
V. Technical requirements
1. The application is carried out in the early flowering period of apples, and it can be sprayed 1~2 times, and the use interval is 7~10 days. The main parts of the spray are the calyx and the receptacle, spray evenly. 2. The spraying time is generally better in the morning or evening. If it rains 6 hours after spraying, it should be sprayed again.
Six, matters needing attention:
1. This product can be used up to 2 times per season on apple trees.
2. The drug should be used in strict accordance with the prescribed medication period, and the effect of early spraying or delayed spraying on crops will be weakened.
3. This product is acidic and cannot be mixed with alkaline pesticides.
4. Pay attention to fertilizer management and improve fruit quality.
5. Wear long clothes, trousers, gloves, glasses, masks, etc. when applying the medicine to avoid skin contact and inhalation through the mouth and nose. In use
Do not smoke, drink or eat. Wash the exposed parts of the skin such as hands, face, etc. and change clothes after application.
6. The used containers should be recycled properly and cannot be used for other purposes or discarded at will.
7. Avoid contact with children, pregnant women and breastfeeding women.
8. It is forbidden to clean spraying equipment in river ponds.
7. First aid measures for poisoning:
First aid for poisoning: It is irritating to the eyes. If you feel unwell during or after use, you should stop working immediately, take first aid measures, and take the label to a doctor.
Skin contact: Immediately take off contaminated clothing, remove contaminated pesticides with a soft cloth, and rinse with plenty of water and soap.
Eye Contact: Immediately lift eyes and face, rinse with running water for at least 15 minutes.
Inhalation: Immediately transfer the patient to a ventilated place, give oxygen to those who have difficulty breathing, and seek medical attention in time.
Misuse: Stop taking it immediately, rinse your mouth with water, and immediately take the pesticide label to see a doctor.
Eighth, storage and transportation method:
This product should be stored in a dry, cool, ventilated, rain-proof place, away from fire or heat sources. Keep it out of the reach of children, irrelevant people and animals, and keep it locked. Do not store and transport with other commodities such as food, drink, grain, feed, etc.
Jiangxi Xinruifeng Biochemical Co., Ltd.

No public

Douyin

Kuaishou
---
Service
QQ