Welcome to the official website of Jiangxi Xinruifeng Biochemical Co., Ltd.!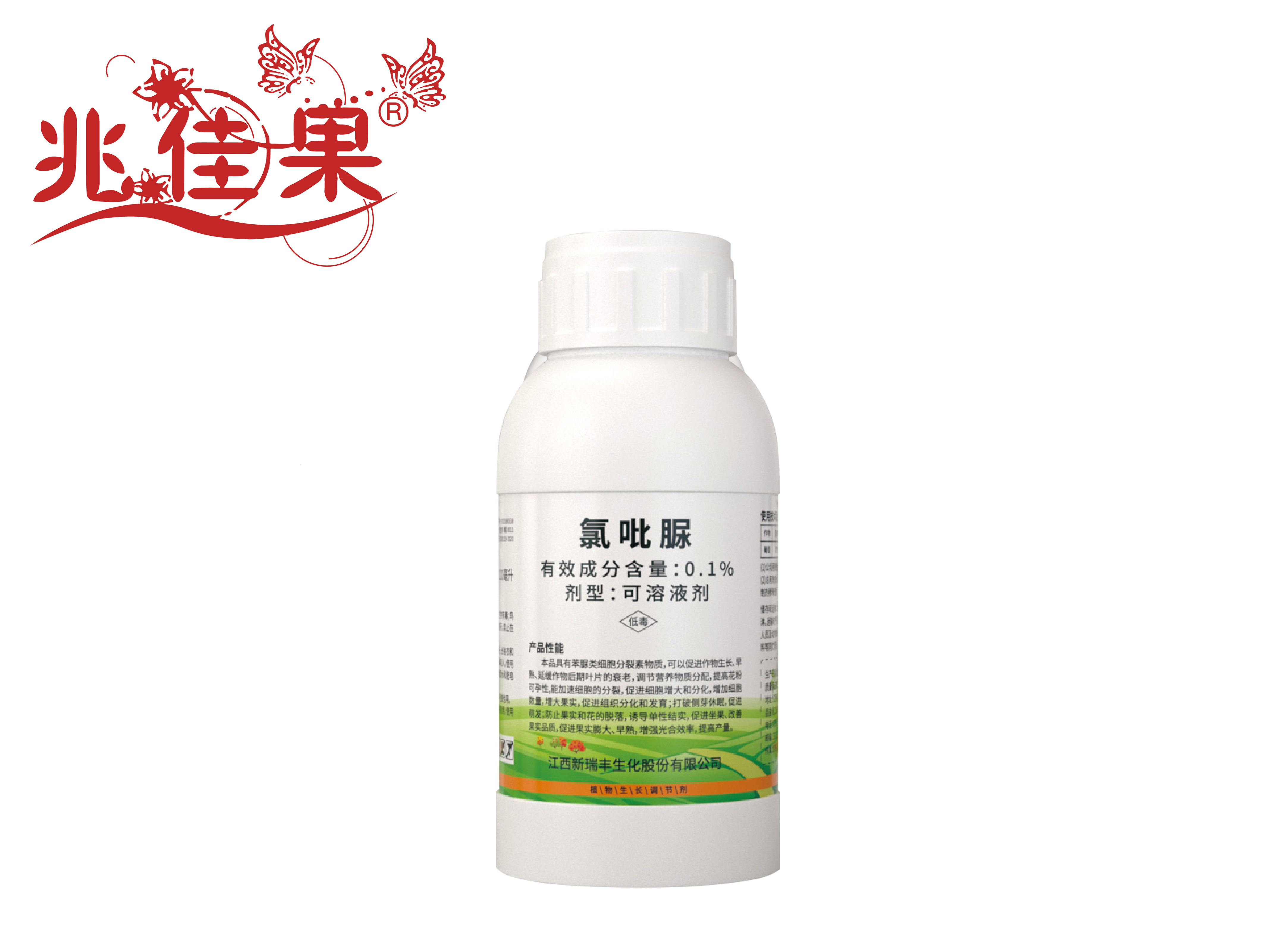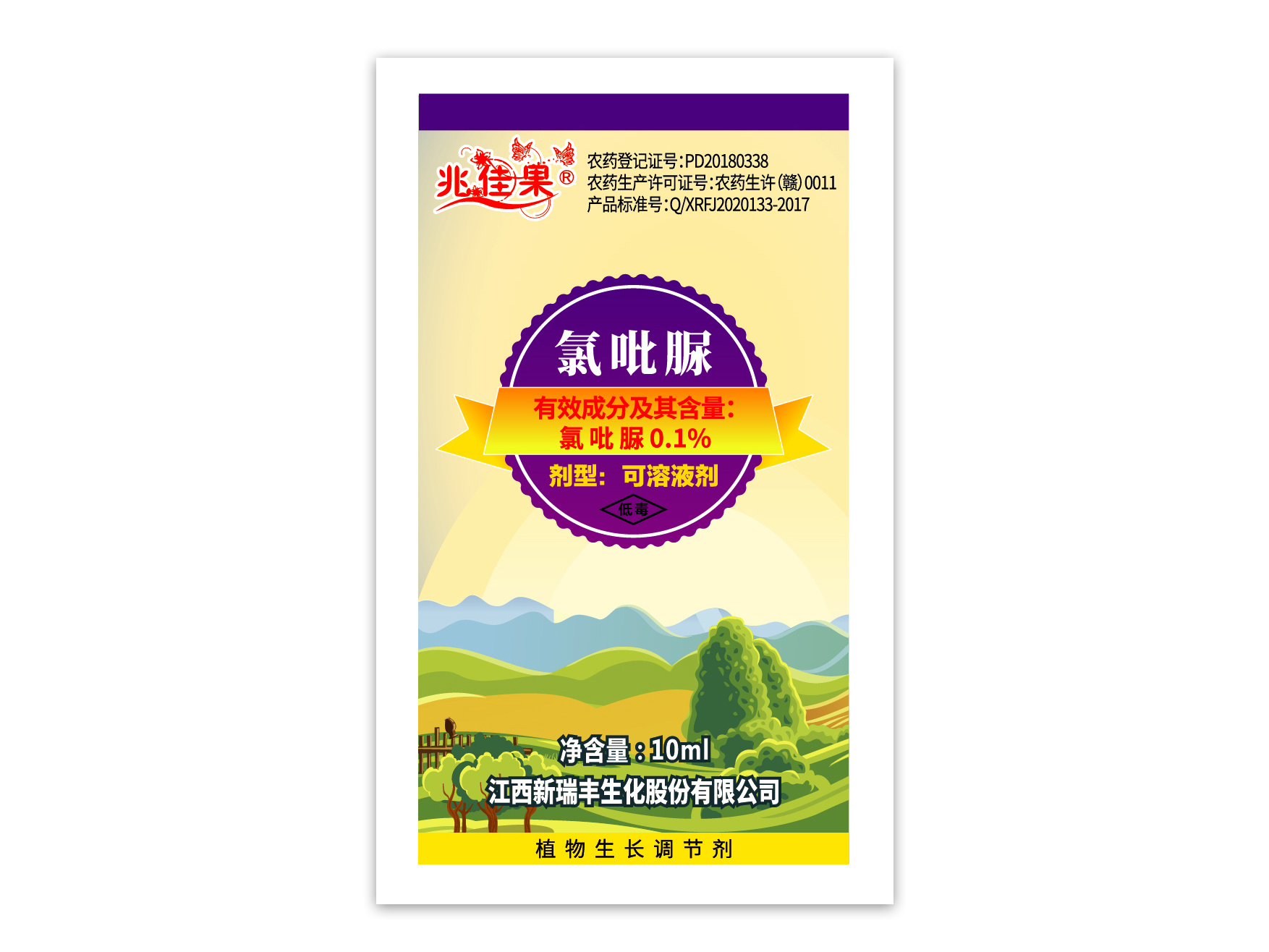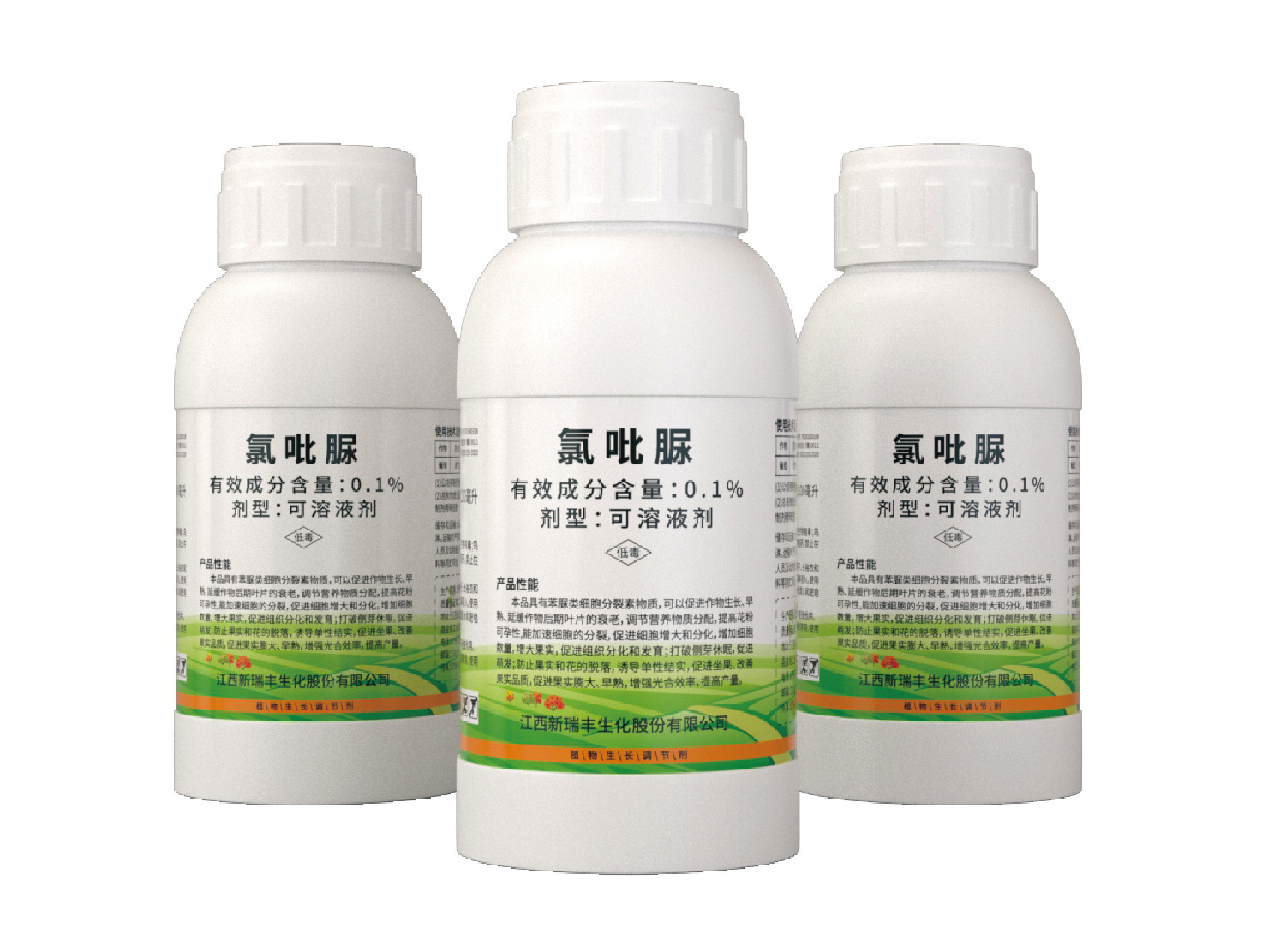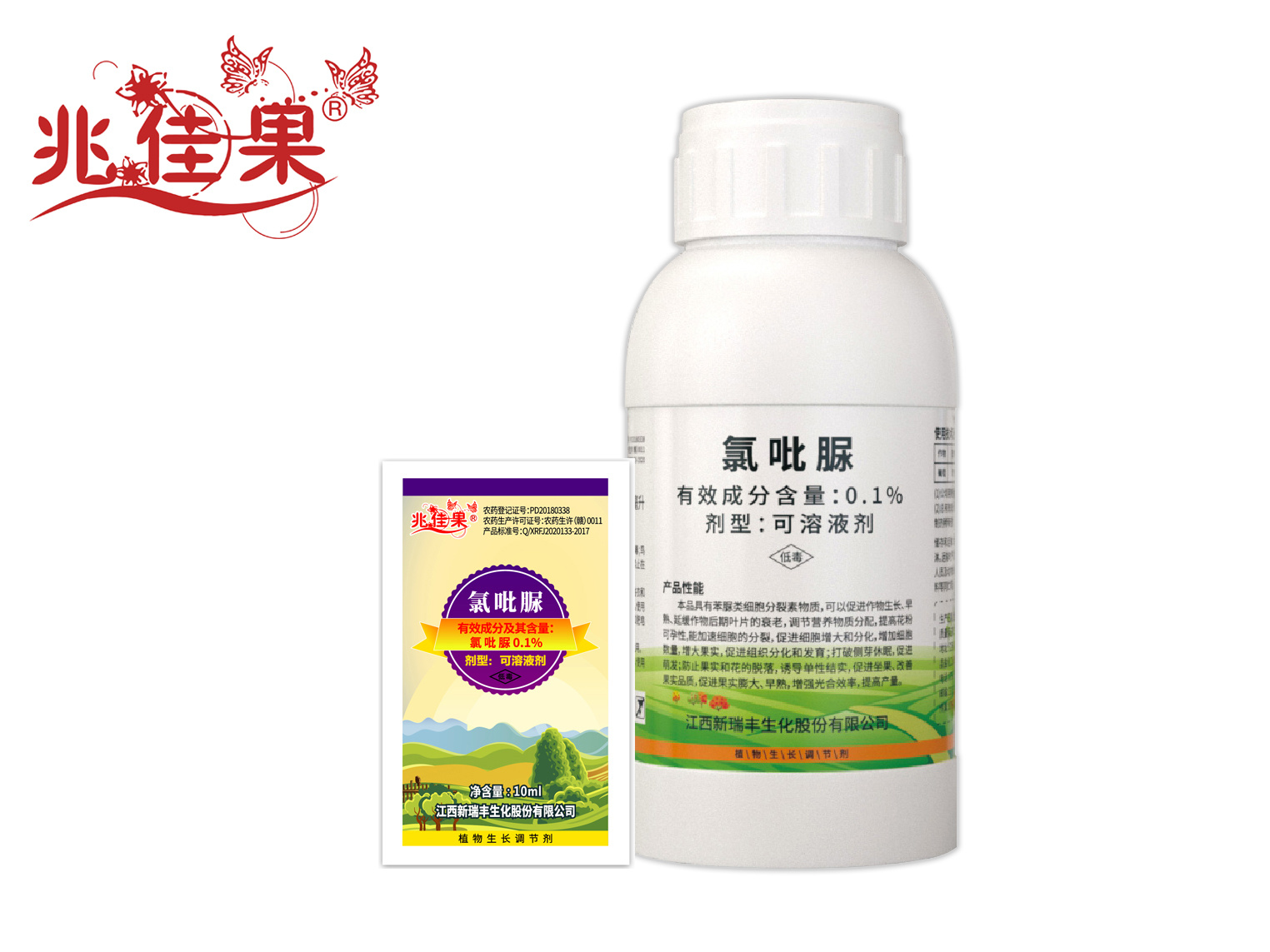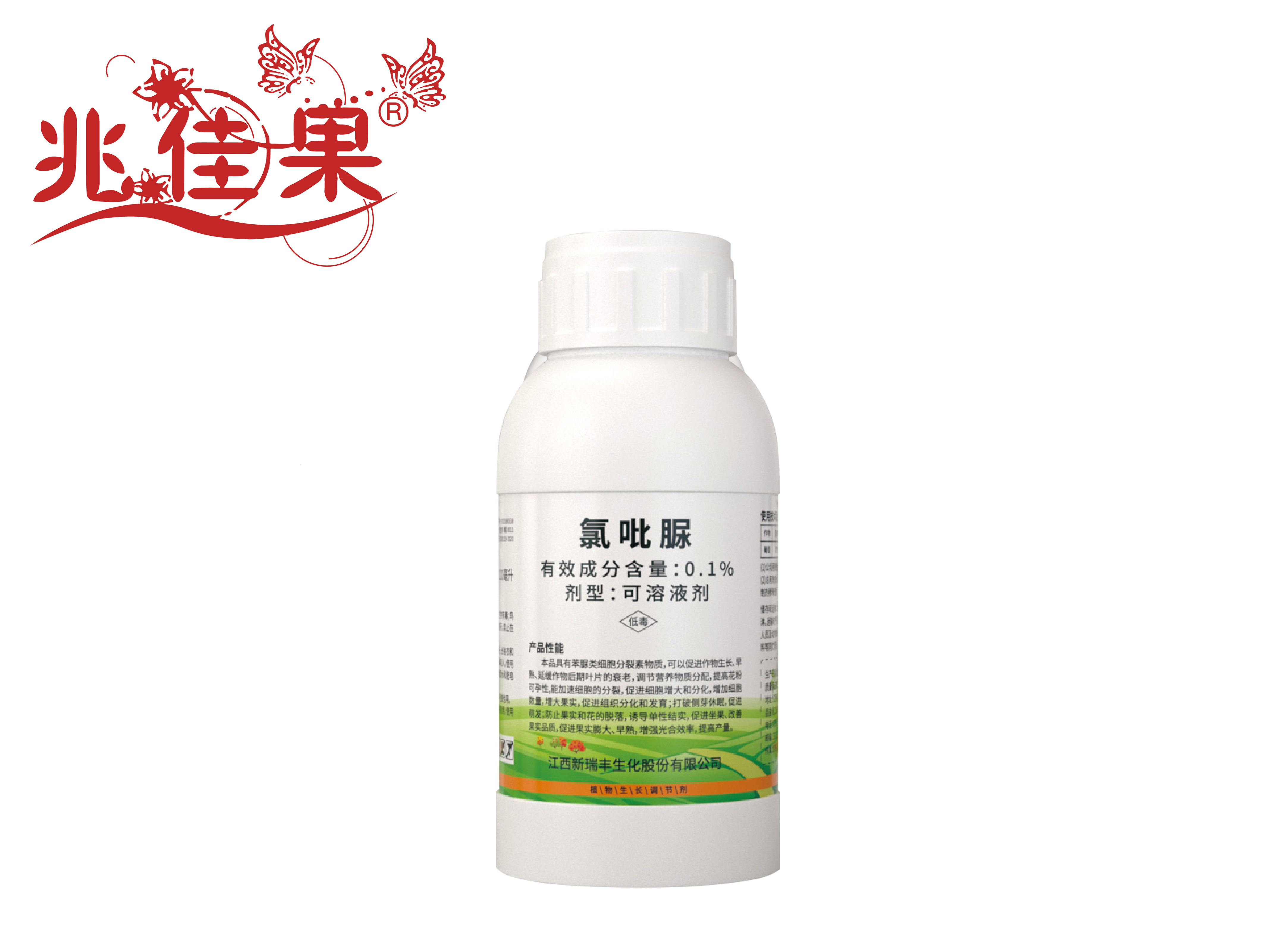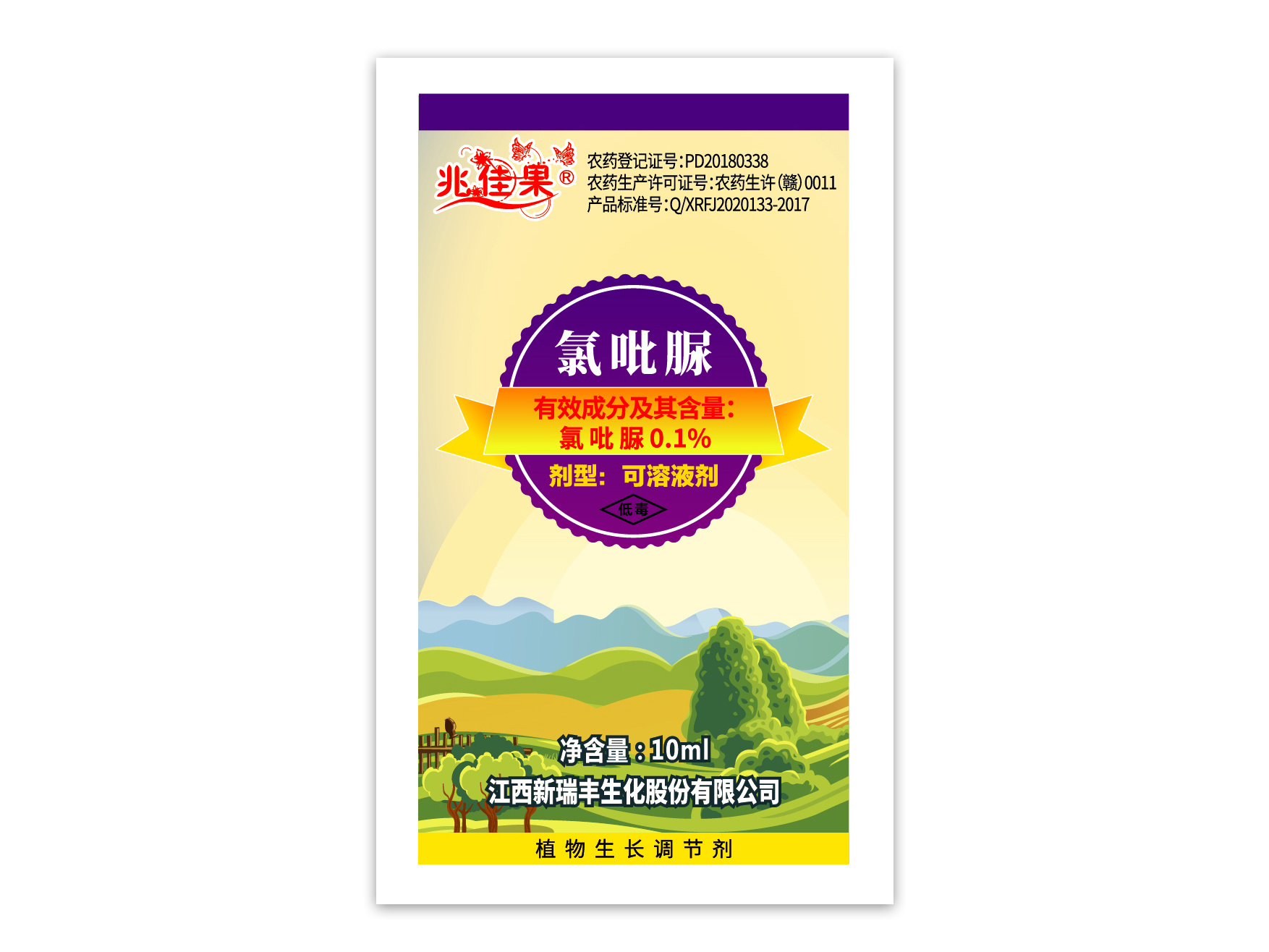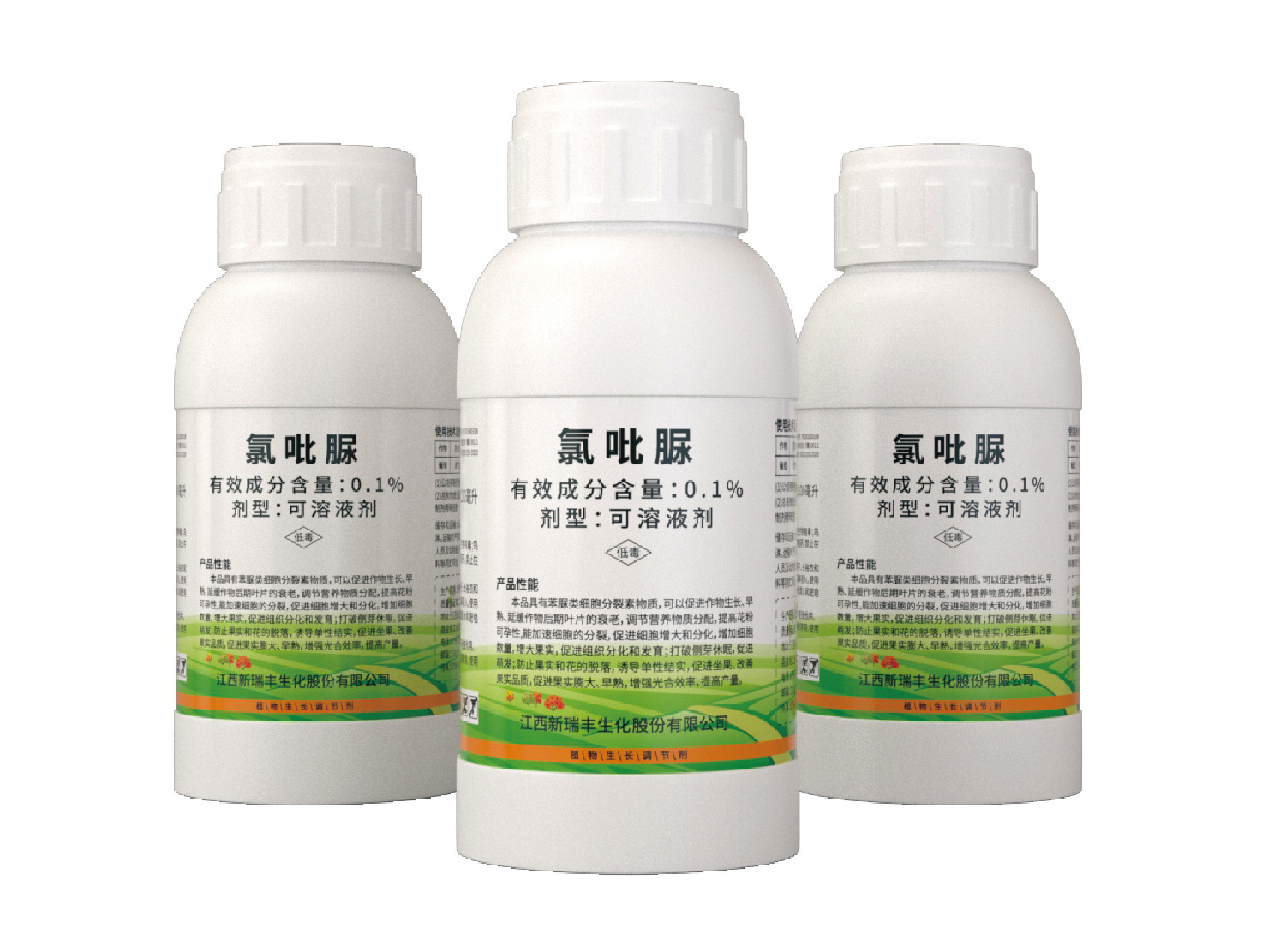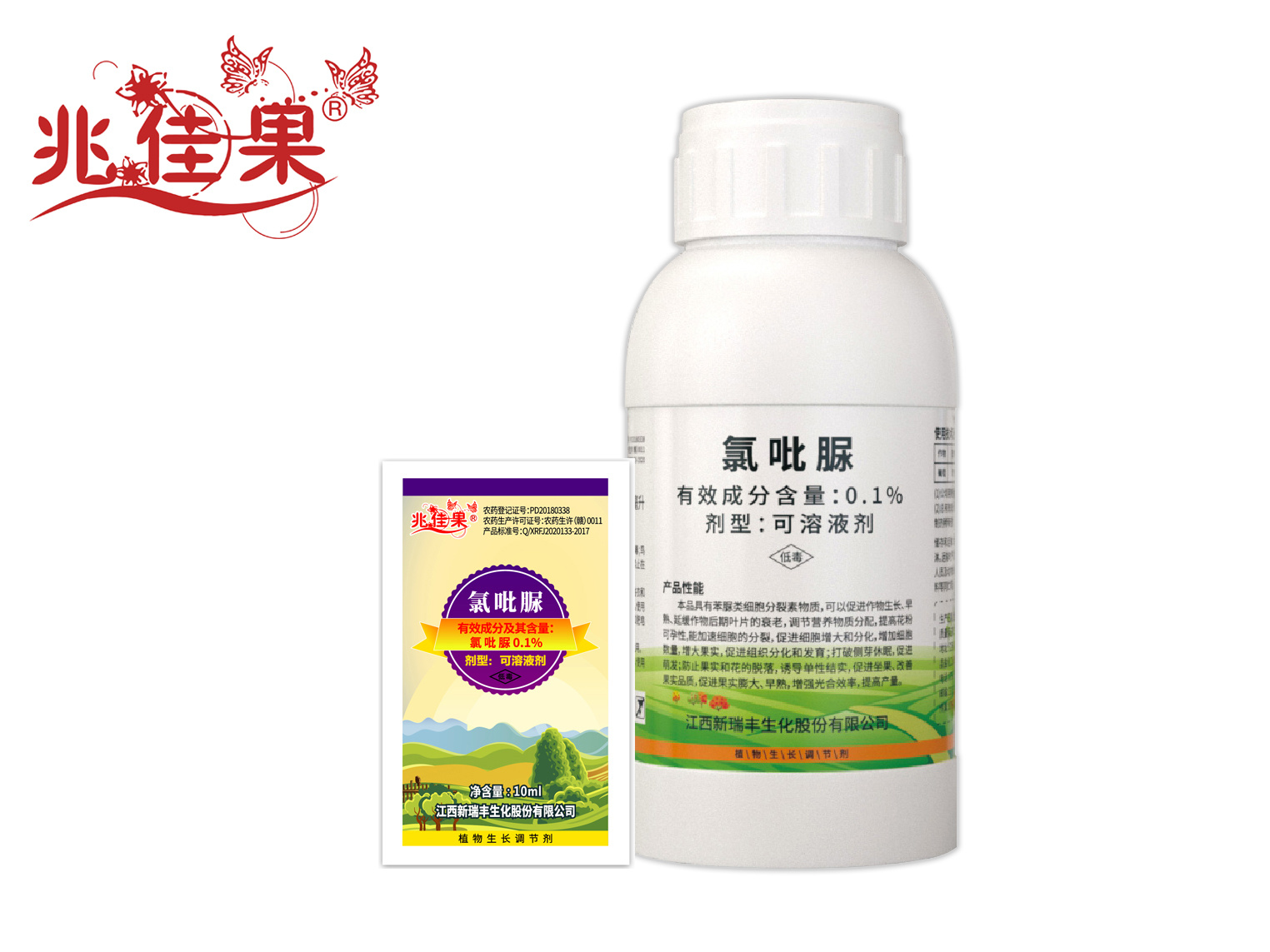 0.1% chlorfenuron solution
---
Specification: 10ml/bag×50bags/box×10boxes/carton
100ml/bottle×50bottles/box
200ml/bottle×40bottles/box
1000ml/bottle×12bottles/box


Messages
keywords:
chlorfenuron
and
the
of
to
it
with
in
fruit
be
0.1% chlorfenuron solution
---
0.1% chlorfenuron solution

Pesticide registration number: PD20180338
Pesticide production license number: Pesticide Production License (Gan) 0011
Product standard number: Q/XRFJ2020133-2017
Product performance:
This product has phenylurea cytokinin substances, which can promote crop growth, early maturity, delay the senescence of leaves in the later stage of crops, regulate the distribution of nutrients, improve the fertility of pollen, accelerate cell division, promote cell enlargement and differentiation, increase Cell number, increase fruit, promote tissue differentiation and development; break lateral bud dormancy, promote germination; prevent fruit and flower shedding, induce parthenocarpy, promote fruit set, and improve fruit quality. Promote fruit expansion, early maturity, enhance photosynthetic efficiency, and increase yield.
Scope of use and how to use:
| | | | |
| --- | --- | --- | --- |
| crops/sites | object of prevention | Dosage (preparation dose/mu) | way of administration |
| Grape | regulate growth | 50-100 times liquid | dip ear |
| Kiwi | regulate growth | 50-100 times liquid | Dip young fruit |
Technical Requirements:
1. Immerse the young fruit ears 15 days after the grape flowers wither; soak the young fruit once for about 20-25 days after the kiwifruit flowers wither; weigh accurately, apply the medicine evenly, and do not repeat the medicine. 2. In order to give full play to the unique effect of this product, the ear and fruit should be thinned in time; phosphorus, potassium and organic fertilizer should be increased reasonably; and sufficient field water capacity should be guaranteed. 3. It should be reapplied in case of rain 6 hours after spraying. It is strictly forbidden to use the medicine under high temperature and scorching sun, and it is forbidden to use it above 30 ℃. 4. This product can be used at most once a season.
Notes:
1) This product is toxic to birds, and is toxic to aquatic organisms such as fish, daphnia, and algae; it is prohibited in bird reserves, and it is far from aquaculture areas, river ponds and other water bodies. It is forbidden to clean the applicator in water bodies such as rivers and ponds. 2) Take corresponding safety precautions when using this product, wear boots, long-sleeved shirts and trousers, protective gloves, masks, etc., to avoid skin contact and inhalation through the nose and mouth. Do not smoke, drink or eat during use. Wash hands, face and other exposed skin with plenty of water and soap and change clothes after use. 3) The used container should be disposed of properly, not used for other purposes, and should not be discarded at will. 4) Prohibit contact with children, pregnant women and breastfeeding women. People with allergies are prohibited. If there is any adverse reaction in use, please seek medical attention in time.
Poison First Aid:
First aid measures: If you feel unwell during use or after use, you should stop working immediately, take first aid measures, and take the label to the hospital for treatment. Skin Contact: Immediately remove contaminated clothing, remove contaminated pesticides with a soft cloth, and rinse with plenty of water and soap. Eye Contact: Immediately lift eyelids and rinse with running water for at least 15 minutes. Inhalation: Immediately leave the application site and move to fresh air. Misuse: Stop taking it, do not induce vomiting, rinse your mouth with clean water and go to the hospital immediately with the pesticide label. No specific antidote, symptomatic treatment.
Storage and Shipping Methods:
This product should be stored in a dry, cool, ventilated and rain-proof place. Keep away from heat or ignition sources. Keep it out of the reach of children, irrelevant people and animals, and keep it locked. Do not store and transport together with food, seeds and feed.
Jiangxi Xinruifeng Biochemical Co., Ltd.

No public

Douyin

Kuaishou
---
Service
QQ